Sales Have Ended
Ticket sales have ended
Purtroppo i biglietti sono terminati. Puoi contattarci info@whyfestival.com e ti inseriamo nel nostro waiting list. Unfortunately, the tickets are sold out. You can contact us at info@whyfestival.com and we will put you in our waiting list.
Sales Have Ended
Ticket sales have ended
Purtroppo i biglietti sono terminati. Puoi contattarci info@whyfestival.com e ti inseriamo nel nostro waiting list. Unfortunately, the tickets are sold out. You can contact us at info@whyfestival.com and we will put you in our waiting list.
Come sviluppare un'animazione partendo da un'illustrazione
About this event
//scroll down for English
The workshop cost is 75 euro (registration fee included).
Il workshop costa 75 euro a testa (l'iscrizione incluso).
Reserve your place on Eventbrite for 10 euro, and pay the rest on the workshop day.
Prenota il tuo posto con 10 euro su Eventbrite, e paga il resto al momento del workshop.
Obiettivi del workshop
Durante la giornata di workshop verrà realizzato un video di animazione collettivo seguendo gli step fondamentali di una produzione audiovisiva.
1. Introduzione teorica alla produzione audiovisiva animata
2. Esercitazione pratica sulla creazione di un'illustrazione digitale per l'animazione
3. Introduzione alle basi di animazione tradizionale
4. Indicazioni sugli strumenti del software utili per realizzare un'animazione
5. Realizzazione del loop animato composto da 8 frame
Il workshop è rivolto a chi ha già conoscenze base di disegno e illustrazione digitale con Photoshop e sarà tenuto in lingua italiana e inglese.
Materiali
Ogni partecipante al momento dell'inizio del corso riceverà un kit-al-dente con alcuni strumenti utili, tips per affacciarsi nel mondo dell'animazione, un set di pennelli e altre gustosissime chicche. Grazie al nostro sponsor WACOM sarà messa a disposizione una tavoletta grafica per ogni partecipante.
Per partecipare al workshop sono necessari* i seguenti materiali:
- Computer portatile
- Adobe Photoshop
*se non sei in possesso dei materiali invia una mail a info@whyfestival.com e cercheremo di aiutarti ad avere tutto il necessario
Gianluca Patti è un creativo che si occupa di illustrazione, storytelling e animazione. È nato in Sicilia e si è laureato al Biennio Specialistico in Illustrazione e Animazione dell'ISIA di Urbino. Attualmente di base a Firenze, trascorre le sue giornate disegnando come illustratore per lo studio di animazione Le Cube e sfrecciando per la città con la sua fixie.
IG → instagram.com/glcpatti
WEB → gianlucapatti.art
Bianca Sangalli Moretti è un'illustratrice e autrice che vive a Firenze. Quando non è sul campo da basket lavora come designer da Niceshit, uno studio di animazione e illustrazione con sede a Barcellona. Nel 2020 ha pubblicato il suo primo libro illustrato per bambini 'P ha perso una storia' con Edizioni Clichy. Ama i colori e le forme semplici, i meme dei gattini e, naturalmente, mangiare spaghetti.
IG → instagram.com/biancaspino
Juan Huarte è un animatore nomade che viene dall'argentina e negli ultimi anni raccoglie nuove esperienze in giro per l'Europa. Adora viaggiare e alterna la sua attività da freelance con il suo lavoro da animatore per Arts & Graft a Londra.
IG → https://www.instagram.com/juanhuartwork
per altre informazioni info@whyfestival.com
---
Workshop * Animation al dente How to develop an animation starting from an illustration
Workshop Objectives
During the workshop day a collective animation video will be made following the basic steps of audiovisual production.
1. Theoretical introduction to animated audiovisual production
2. Practical exercise on the creation of a digital illustration for animation
3. Introduction to the basics of traditional animation
4. Indications on software tools useful for making an animation
5. Realisation of the animated loop composed of 8 frames
The workshop is aimed at those who already have basic knowledge of drawing and digital illustration with Photoshop and will be held in Italian and English.
Materials
At the start of the course, each participant will receive a tooth kit with some useful tools, tips for entering the world of animation, a set of brushes and other tasty goodies. Thanks to our sponsor WACOM, a graphics tablet will be provided for each participant.
To take part in the workshop, the following materials are required*:
- Laptop
- Adobe Photoshop
*if you don't have the materials, please send an email to info@whyfestival.com and we will try to help you get everything you need.
Gianluca Patti is a creative focused on illustration, storytelling and animation. He was born in Sicily and he's a graduate of ISIA Urbino's MA in Illustration and Animation. Currently based in Florence, he spends his days drawing as Illustrator for Le Cube animation studio and whizzing to the city with his single-speed bike.
IG → instagram.com/glcpatti
WEB → gianlucapatti.art
Bianca Sangalli Moretti is an illustrator and author based in Florence. When she's not on the basket court she works as a designer at Niceshit, an animation and illustration studio in Barcelona. In 2020 she published her first children's picture book 'P ha perso una storia' with Edizioni Clichy. She loves colors and simple shapes, cat memes and, of course, eating spaghetti.
IG → instagram.com/biancaspino
Juan Huarte is a nomad animator from Argentina who is collecting new experiences around Europe. He is a tireless traveler and he alternates freelance activities with his work as animator for Art&Graft studio in London.
IG → https://www.instagram.com/juanhuartwork
For more information → info@whyfestival.com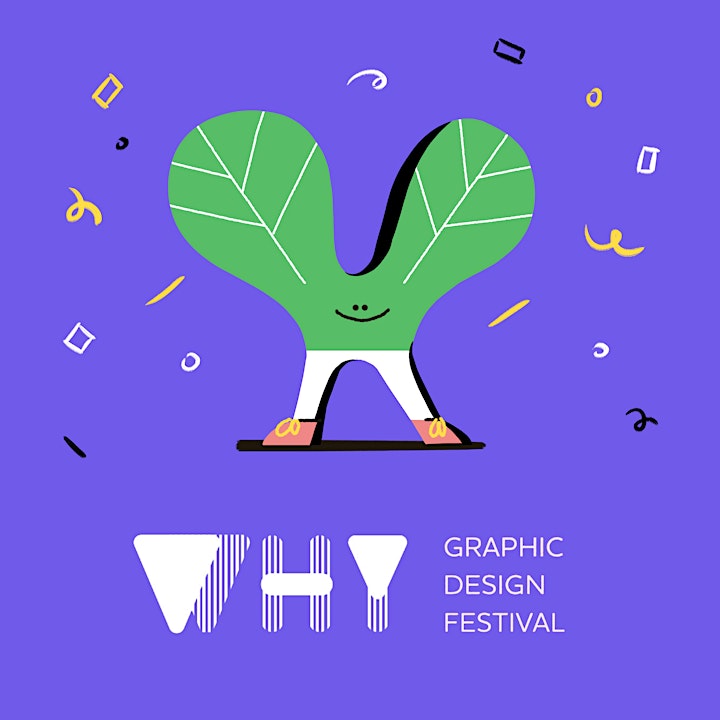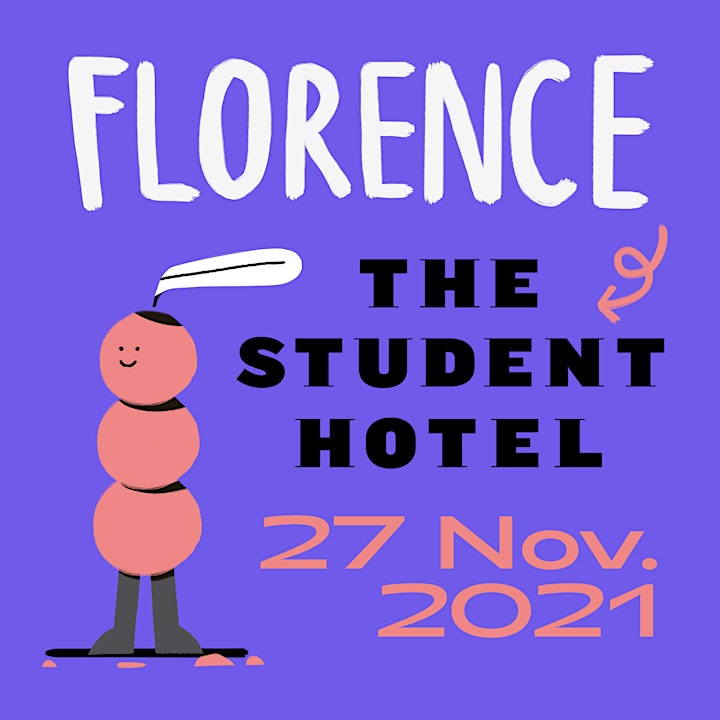 Organizer of Workshop * Animazione al dente
WHY Graphic Design Festival torna a Firenze con la sua 5a edizione il 26-28 novembre 2021, e sarà ospitato anche quest'anno all'interno dello Student Hotel. Con un programma ricco di workshop, conferenze, masterclass, presentazioni, discussioni e mostre, WHY festival si propone di riunire studenti provenienti da tutto il mondo, designer emergenti e professionisti per discutere e scambiare idee, preoccupazioni, pensieri ed esperienze. Il festival è un evento no profit nato da una collaborazione internazionale tra studenti, insegnanti e professionisti nel campo della comunicazione visiva.

WHY
Il Festival è stato lanciato a Firenze nel 2016 come risposta alla cronica mancanza di mostre, conferenze, incontri e altri eventi pubblici sul design in una città che ospita un gran numero di scuole e altre realtà che si occupano di comunicazione visiva. Volevamo dare l'opportunità a studenti, grafici, illustratori, tipografi, stampatori, educatori e altri rappresentanti del mondo del design e della comunicazione di creare una nuova comunità attorno a un argomento che tocca le loro vite e carriere. Una comunità come questa apre la possibilità di utilizzare il Design come strumento per effettuare cambiamenti, ripensare strategie e priorità, esprimere desideri e preoccupazioni e discutere questioni generazionali.
Il festival si propone di coprire tutte le aree della comunicazione visiva come grafica, tipografia, illustrazione, direzione artistica, arte multimediale, web design, UI / UX, stampa manuale, papercraft ecc. È un'occasione unica di incontro in cui diverse categorie di studenti e creativi possono conoscersi e ispirarsi a vicenda, imparare nuove tecniche, scoprire nuove aree di espressione e allargare i propri orizzonti.

WHAT
Il programma del festival comprende contributi di grafici, illustratori, art director e altri creativi. Tutti gli eventi sono gratis, a parte i workshop.

WHERE
Festival sarà ospitata dal nostro partner The Student Hotel.

WHO
Il festival è fondato e organizzato da Nvard Yerkanyan e Laura Ottina.

---

WHY Graphic Design Festival returns to Florence with its 5th edition on November 26-28, 2021, to be hosted once again at The Student Hotel. With an intensive weekend program of workshops, talks, masterclasses, presentations, discussions, and exhibitions, WHY festival aims to bring together students from all over the world, emerging designers and professionals to discuss their ideas, concerns, thoughts, and experiences. The festival is a non-profit event born trim an international collaboration between students, teachers, and professionals in the visual communication field.

WHY
The Festival launched in Florence in 2016 as a response to the scarcity of exhibitions, public lectures, meetings and events about design in a city brimming with visual communication students. We wanted to give an opportunity to students, graphic designers, illustrators, typographers, educators and other representatives of the world of design to create a new community of people around a topic that touches their lives and careers. A community like this opens the chance to use Design as a tool for effecting change, rethinking strategies and priorities, expressing desires and concerns, and discussing generational issues.

The festival aims to cover all areas of visual communication such as graphic design, typography, illustration, art direction, multimedia art, web design, UI/UX, manual printing, papercraft, etc. It is a unique occasion to connect all kinds of students and creatives to get to know and inspire each other, develop themselves, discover other areas of expression and broaden their horizons.

WHAT
The program of the festival features graphic designers, illustrators, art directors, and other creatives.

The festival program is free and open to the public!
Register for our workshops at Eventbrite!

WHERE
The festival will be hosted by our partner The Student Hotel.

WHO
The festival is founded and organized by Nvard Yerkanyan and Laura Ottina.