Description
Milan, November 5 & 6 2018. Trainer: Michael Feathers.
Test-Driven Development and Refactoring are powerful tools. With them you can add new code to systems and make existing code more maintainable. However, refactoring code without having tests in place can be hazardous.
About the workshop
This workshop presents a collection of dependency breaking and test writing techniques that can be used to get existing code safely under test for refactoring. These techniques can be used in conjunction with Test-Driven Development to breathe new life into large existing code bases.
Takeaways
By the end of this course, you will:
Understand what legacy code is
Understand how to break dependencies in legacy code
Learn a variety of techniques for breaking external dependencies
Learn a variety of techniques for breaking internal dependencies
Understand when to employ each of the techniques
Learn a variety of strategies for code refactoring
Learn how to identify change points
Learn how to find an inflection point
Understand the concept of test coverage for inflection points
Understand how to write effective tests for legacy code.
TOPICS
Introduction / Testing as a Programmer's tool
Seam identification
Breaking Dependencies – Sensing and Separation
Breaking Hidden and Manifest Dependencies
Characterization Testing
Refactoring Toward Understandability
Strategies for Getting Large Methods under Test
Dealing with Deeply Nested Conditionals
Planning Large-­Scale Refactoring and Technical Debt Reduction.
Entry requirements & Target audience
This class is structured as a set of lectures, discussions, and hands­-on exercises.
You will be able to select among Java, C++, C# and JavaScript for the exercises, therefore an intermediate knowledge of these programming languages is required (at least 2+ years experience).
FAQ
Should I take my laptop with me?
Yes, you are required to supply your own computer.
In which language will the workshop be?
This workshop will be held in English.
N.B.
The workshop is subject to the confirmation of a minimum number of registered attendees. We'll be sending a confirmation email to all registered attendees no later than one month prior to the workshop start date.
Two coffee breaks and lunch with the trainer and the other attendees are also included in this ticket… because networking matters :)
Questions? Drop us a line: info@avanscoperta.it
Link to the website
https://www.avanscoperta.it/en/training/working-effectively-with-legacy-code-workshop/
Trainer
Michael Feathers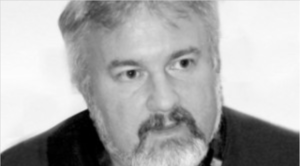 Location

The training will take place in Milan. The venue is still to be confirmed. We'll be sending you an official communication once this will be selected.
Timings
Each day will start at 9.30am and finish at 5.30pm.
Under_Cover_Learner Discount - SAVE 20%
If you're paying the ticket out of your own pocket and you don't have a VAT number, you can get a 20% discount on any tickets and on any ticket tiers!
How? Just enter the Under_Cover_Learner promotional code in the registration field on Eventbrite.
Please note: This code cannot be used in conjunction with any other offers/discount codes, and it applies to any ticket tier.
Doubts? Questions? Drop us a line: info@avanscoperta.it
Your company is not legally-based in Italy?
If your company is not legally based in Italy, we'd kindly ask you to make the payment by bank transfer. In this way we'll be able to deduct the IVA (Italian VAT) from the total sum.
This happens because Eventbrite does not deduct IVA automatically although you're not legally based in Italy and so it gets included in the total.
How do you do this?
Go to Eventbrite, select the number of tickets you want to purchase, insert your details and select "Other payment options" (bottom of the page, right side, just below the PayPal logo) -> Show -> Send Invoice.
Once you finish the check out procedure, you'll receive a confirmation email and we'll be sending you an invoice with the correct amount you have to pay and our bank details for the bank transfer.
If you need to pay with PayPal, drop us a line at info@avanscoperta.it.
We accept the following methods of payment:
PayPal, Credit/Debit card (via PayPal, click on the link: "Don't have a PayPal account?"), Bank transfer (upon request - contact us at info@avanscoperta.it).
T&C, Privacy Policy, cancellations and refunds, Venue info
Find out more at this link.