WAO is more than a music festival. Experience 5 days of psychedelic arts and culture in the breathtaking frame of central Italy
About this event
Dear Friends,
We are deeply sorry to inform you of the postponement of WAO Festival 2020 and that we will meet again for our gathering next year, from 18th to 23rd August 2021. During these last weeks we have tried so hard to find a solution so that our event could take place, but due to the several restrictions imposed by the Italian Government and to the huge uncertainties that the whole world of festivals and events is facing nowadays, we must make the right choice to preserve the beauty of our meeting at WAO.
We will live the next period as a precious time, which we will use to work on new ideas to integrate into our shared project, and we promise you a UNIQUE edition next year.
Tickets already purchased for this year can be swapped for tickets of the 2021 edition. 2020 tickets will be replaced with 2021 tickets only upon request by filling out the form that we will soon publish online. On the form you only need to provide your first name, last name, date of birth, email and ticket number. Once you have obtained your 2021 ticket you will be free to resell it starting from September 2020 by making the standard name change request.
We kindly ask for your understanding and support, because rescheduling the Festival is a great loss for us from a human and economic point of view. We invest our lives in this dream, but we really need you support too! We will update you soon on all upcoming developments.
WeAreOne
📅 18-23 of August 2021
🌄 UNESCO MAB Reserve of Parco dei Sette Frati, Mount Peglia - Umbria, Italy
🌳 5 days surrounded by nature, music and art 🔮
We Are One, this is the principle underlying the Festival's philosophy: dissolution of individuality, rediscovery and exploration of the deep connections that make us part of this world, part of a lively and vibrant community ❤️
At WAO Festival the Nature acts as Great Priestess🔱 embracing us all in her wood and leaves scented arms, where we can forget about the stressy bustle of everyday-life in order to abandon ourselves in a dimension that seems to be outside the time 🌈
A vast and varied line-up, to enjoy at both Alternative and Main stages, will entertain us 24h with live shows and dj-sets, during which we will have also the chance to walk into jugglers' and performers' shows, for a real fest for the eyes (and for the ears too!)
During WAO Festival you will also be able to take part in workshops, seminars and laboratories, to enrich your Knowledge and to open your Doors of Perception 💞 Moreover, the Sacred Space and the treatment zone are at your disposal for particular remedies, good for both Body and Soul 🙏
🔥 DANCE PLAYGROUND 🐲
The dance floor is the place where the consciousness converges, the hearts beat as one, the spirit rises. Souls, music and architecture melts up, fed by rousing bpm along with mesmerising soundscapes.
🎧 Dark-psy, Full-on, Forest, Twilight e Progressive and all the possible shades of Psytrance.
🎢 KUNALUNA CIRCLE 🎹
On the top of the mountain there is a magical place, the circle where we meet as a new tribe, sharing a vibrant connection of souls, in a melting pot of emotions and low frequencies.
🎧 Chillout/Downtempo/Techno/Cumbia/Fusion/World/Acoustic concerts and many more non-conventional sounds
📜 SEMINARS & LABORATORIES 💡
Cultural Area
Creative Lab
Kids Area
🙏 HOLISTIC AREAS ☯️
🎨 ART GALLERY 🎭
Live Painting & Body Painting
Expositions
🚌 FACILITIES & SERVICES ⛺
Free Tent Camping included with any Festival Pass
Caravan Pitches - limited spots available at 65 €
Glamping Area - limited spots available, more info soon
🍝 RESTAURANTS & FLEA MARKET 🏬
🚉 HOW TO GET HERE 🚌
Fre Shuttle Bus rides to/from Orvieto Railway Station for all the ticket holders
FAQ
Do you have a ticket refound policy?
We have no refound policy but you are free to resell your tickets and change the owner's name till June 13th 2021. Ticket owner swap could be subject to fee.
Can minors take part in the festival?
Anyone under the age of 18 must be accompanied by a parent or legal guardian
Do I need to buy a ticket for my children?
Kids 12 and under are Free. If you are coming to WAO with Kids please add "Kids Tickets" to your purchase.
Are pets allowed on the festival site?
Our beloved pet friends deserve a comfortable life that suits their needs therefore no dogs or pets of any kind are allowed in the festival area including caravan parking and camping areas.
What's included in the price?
The ticket price covers the entrance to the festival, participation in the seminars, camping and the use of the services inside the festival for all six days. Caravan pitches are sold separately at the price of 65 €.
How many music stages will there be?
There will be two music stages. The main stage will mostly play psytrance, dub, glitch and bass with a 80kw Clear Sound tm system and the second stage will play an eclectic alternative meltinpot of music genres such as Techno, Dub, Chill, Tribal, Downtempo, Experimental, Bass, Glitch, Ethno, PsyTechno, Global Fusion, Ambient, Balcan, Tropical, Cumbia and Nu Folk. We think you will love it.
Should all participants bring their own tents or will there be any accomodation already set up?
There will be a designated area where participants can assemble their own tents. WAO Festival also offers you a selection of comfortable accommodation options for you and your family, just add Glamping options to your purchase. By choosing one of our Glamping accomodations, you will be able to relax and camp in comfort as you enjoy all that WAO Festival has to offer.
Will the camping area have shower facilities?
Yes. There will be showers.
What food will be provided at the festival?
There will be a variety of food stalls available, these will include vegan and vegetarian options.
Do I have to book in advance to attend the seminars?
You do not have to book in advance. Seminars are open to all, just turn up at the start of the seminar in the designated area.
Will there be tickets for the week-end?
In case there are will still places available, we will release tickets for the week-end in order to let people who won't be able to take part for the whole duration of the festival.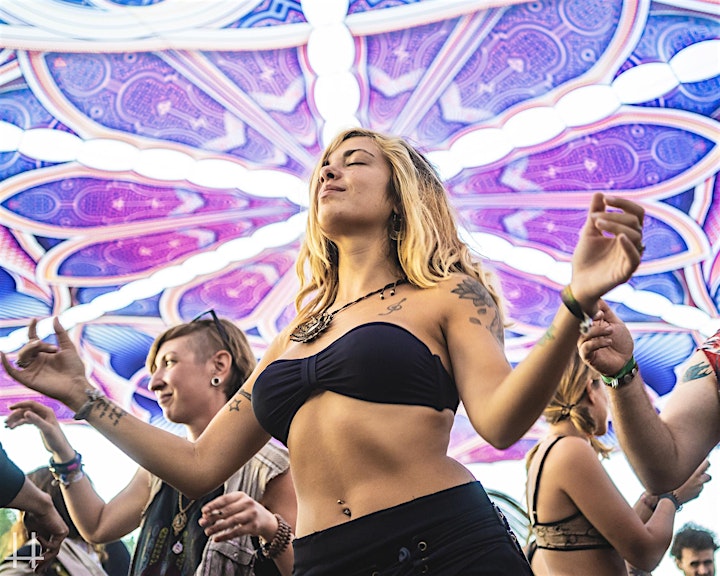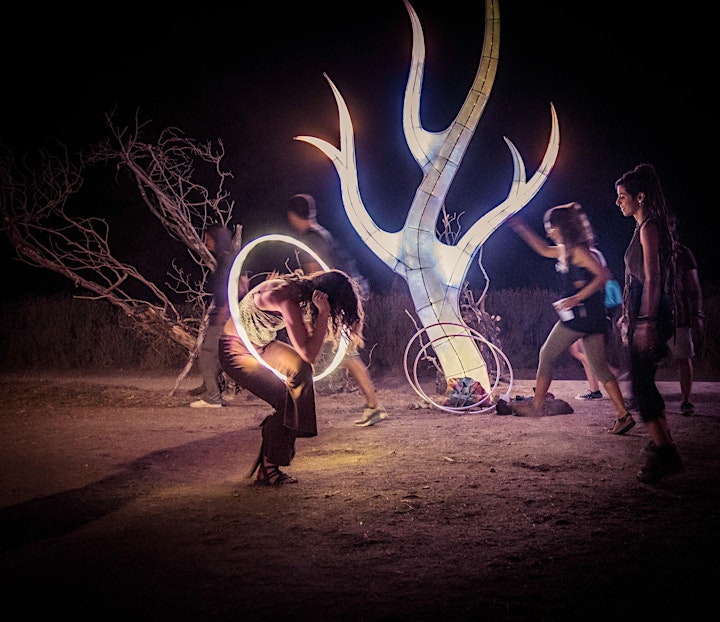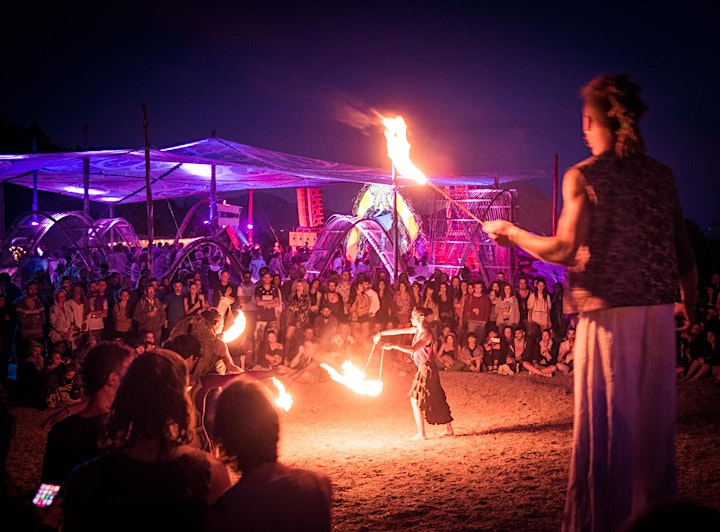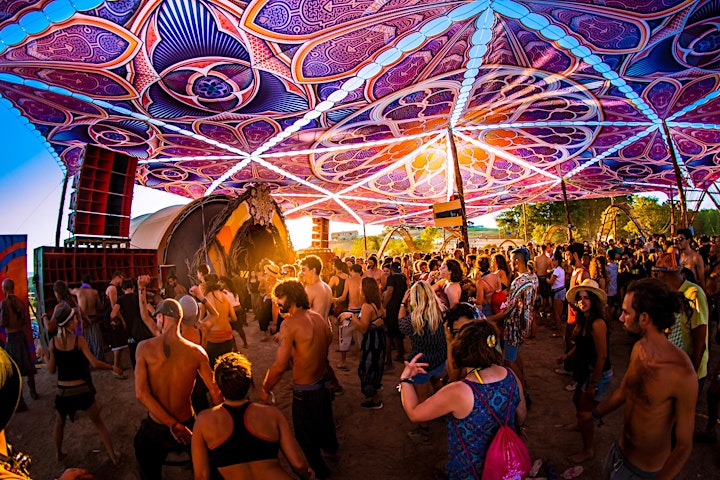 Organiser of WAO Festival 2020
WAO Festival aims to spread environmental awareness in order to enable its participants to live their life in a more mindful, respectful way towards the environment and its inhabitants.
The entire project is focused on bringing together visionary arts, eco-architecture, conscious nutrition, organic food production and sustainable energy.