Walk on the neutron-rich side

Monday, April 10, 2017 at 9:00 AM

-

Thursday, April 13, 2017 at 12:00 PM (CEST)
Event Details
Walk on the neutron-rich side
April, 10 - 13, 2017
Organisers:
Stefano Gandolfi (Los Alamos National Laboratory)
Vittorio Soma (CEA Saclay)
 Abstract
Tremendous progress has been made in the past few years in predicting and measuring properties of neutron-rich systems, both theoretically and experimentally. Very exciting results, among others, concern the possibility to observe neutron resonances, the exploration of light isotopes on both sides of the neutron drip-line, the characterisation of fundamental properties of neutron-rich midmass nuclei and observations of neutron stars masses and radii. Understanding such exotic systems challenges our knowledge built on stable nuclei, demanding a deeper insight in nuclear interactions and many-body theories as well as novel experimental developments. The workshop intends to bring together experts working on the physics of neutron-rich systems, from exotic nuclei to neutron stars. Its goal is to identify theory and experimental needs to help constraining models of the nuclear Hamiltonian, in particular the pure-neutron part, to increase the predictive power of theoretical tools and to discuss the requisites that should drive new experiments. 
When & Where

ECT*
Strada delle Tabarelle, 286
38123 Trento
Italy


Monday, April 10, 2017 at 9:00 AM

-

Thursday, April 13, 2017 at 12:00 PM (CEST)
Add to my calendar
Organizer
ECT* - European Centre for Theoretical Studies in Nuclear Physics and Related Areas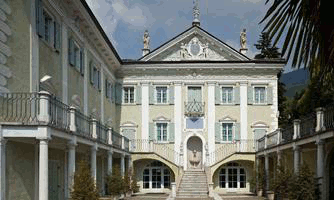 The European Centre for Theoretical Studies in Nuclear Physics and Related Areas (ECT*) in Trento (Italy) provides a dedicated and structured combination of scientific activities for a large international scientific community. ECT* acts as an "intellectual" centre of competence, complementary in scope and activities to existing research facilities based at universities or experimental laboratories. It promotes coordination of European research efforts in nuclear physics and related research areas.