Three events: Vasilis Koutsonanos – Dimitris Verdinoglou, Frog String Trio and Panagiotis Smarnakis Trio
About this event

Vasilis Koutsonanos: double bass
Dimitris Verdinoglou: piano
Ο μπασίστας Βασίλης Κουτσονάνος και ο πιανίστας Δημήτρης Βερδίνογλου, δυο μουσικοί από τη νέα γενιά της ελληνικής τζαζ, είναι προσκεκλημένοι του Syros Jazz Festival το Σάββατο 28 Αυγούστου.
Με επίκεντρο τις κοινές μουσικές τους επιρροές, θα παρουσιάσουν πρωτότυπες συνθέσεις, καθώς και διασκευασμένα κομμάτια μέσα από τη δική τους ματιά.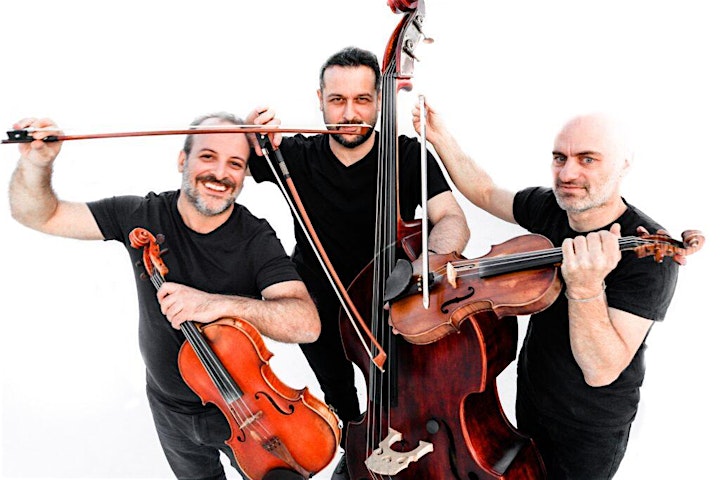 Giannis Zarias: violin
Michalis Katachanas: viola
Kostas Arsenis: double bass
Το σχήμα που αποτελείται από τον Γιάννη Ζαρία (βιολί), τον Μιχάλη Καταχανά (βιόλα) και τον Κώστα Αρσένη (κοντραμπάσο), κινείται στα όρια της μουσικής παράδοσης της Ελλάδας και των Βαλκανίων, συνδυάζοντας τον κλασικό ήχο ενός σύγχρονου τρίο εγχόρδων με διάφορες ιδιαίτερες τεχνικές ερμηνείας και ενορχήστρωσης των εναλλακτικών εγχόρδων και ποικίλα στοιχεία της τζαζ και του σύγχρονου αυτοσχεδιασμού.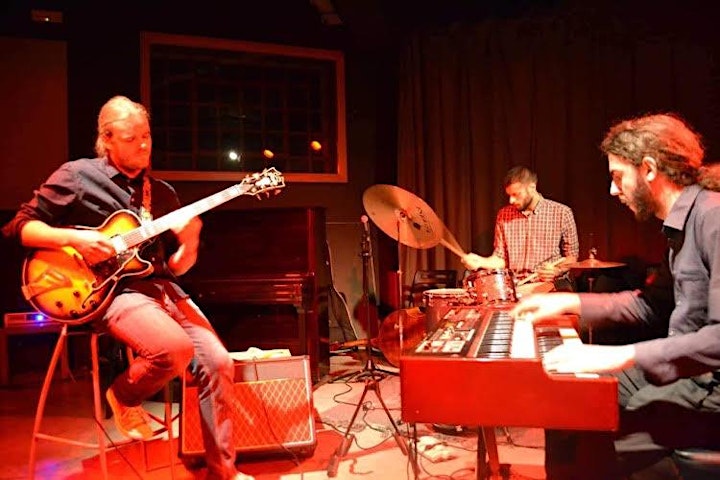 Panagiotis Smarnakis: hammond
Giorgos Moustakas: guitar
Panagiotis Themas: drums
Organiser of V.Koutsonanos–D.Verdinoglou | Frog String Trio | Panagiotis Smarnakis Trio
Αυτή τη χρονιά το Syros Jazz Festival θα γίνει στον χώρο εκδηλώσεων του Πολιτιστικού Συλλόγου Χρούσσων και στο αίθριο του Κτιρίου Κορνηλάκη στο Βιομηχανικό Μουσείο Ερμούπολης.
Το πρόγραμμά του περιλαμβάνει πολύ αξιόλογες εκδηλώσεις που προσφέρονται στο κοινό εντελώς δωρεάν.
Διοργάνωση:ΑΜΚΕ ReSolution / Δήμος Σύρου – Ερμούπολης.
Υπό την αιγίδα και με την οικονομική υποστήριξη του Υπουργείου Πολιτισμού και Αθλητισμού.
This year Syros Jazz Festival will take place at the Event's venue of the Chroussa Association and the open space area of the Kornelakes' Building.
This time too, it offers a free admission programme with quite remarkable events.
Organization: ReSolution Nonprofit Organization / Municipality of Syros - Hermoupolis
Under the auspices and with the financial support of the Ministry of Culture and Sports.