Event Information
Refund policy
Contact the organizer to request a refund.
Eventbrite's fee is nonrefundable.
Un webinar di 2 ore per imparare le nozioni base per visualizzare dati con i creatori di RAWGraphs, un software gratuito e open-source.
About this event
RAW Graphs (https://rawgraphs.io/ ) è un software per la visualizzazione di dati gratuito e open source concepito per rendere la rappresentazione visiva di dati complessi facile per tutti.
Grazie a una campagna di crowdfunding e al supporto di molte persone e organizzazioni, abbiamo recentemente lanciato una nuovissima versione con molte funzionalità nuove e una vasta gamma di modelli visivi per esplorare e visualizzare i vostri dati.
Il webinar è consigliato a coloro che hanno già una conoscenza di base di come si lavora con dei dati in formato tabellare (conoscenza base di Excel/Google Spreadsheet) e vogliono capire meglio come usare RAWGraphs all'interno del proprio flusso di lavoro.
Il webinar sarà tenuto in italiano e si rivolge a persone che lavorano nella comunicazione visiva, graphic design, nel giornalismo, ai ricercatori e a chiunque abbia voglia di migliorare le proprie capacità di comprensione e visualizzazione di dati attraverso un webinar intensivo di 2 ore.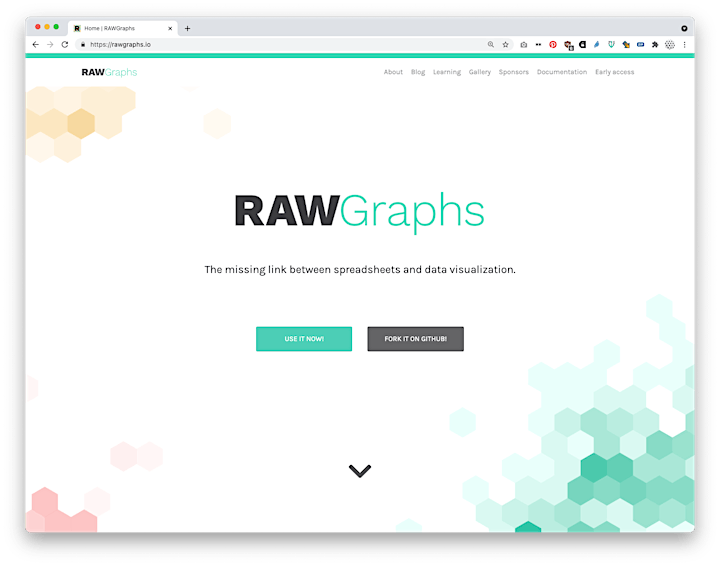 Cosa imparerai?
Nel corso del webinar imparerai:
Come preparare e inserire i tuoi dati in RAWGraphs
Come caricare dinamicamente e aggiornare i tuoi dati da Google Spreadsheet
Come esplorare dei dati visualmente e creare delle visualizzazioni.
Come ottimizzare le visualizzazioni ed esportarle
Come creare ed esportare progetti
Alcune informazioni che riguardano il progetto e i futuri sviluppi del software
Alla fine del webinar riceverai le slides usate durante il corso, i sample dei progetti e dei dati utilizzati per fare degli esercizi, la registrazione e tutto il materiale didattico utilizzato.
Perché dovresti partecipare?
Prima di tutto perché è un'occasione unica per migliorare le tue capacità nel lavorare e progettare con i dati e imparare un software gratuito che è usato da migliaia di persone nel mondo.
In secondo luogo, perché partecipando a questa attività a pagamento, supporti direttamente lo sviluppo di un software gratuito e open-source. Più supporto riceviamo, più tempo sarà dedicato allo sviluppo di nuove funzionalità e nuovi modelli visuali.
Sconto studenti, docenti e ricercatori.
Se sei uno studente puoi acquistare il biglietto scontato del 50%! Ti chiederemo un documento che attesta la tua iscrizione a un corso di studi.
Lo sconto è disponibile anche per docenti e ricercatori affiliati con organizzazioni e istituti pubblici.
Chi tiene il webinar?
Il docente del webinar è Giorgio Uboldi, designer e cofondatore di Calibro e precedentemente membro di DensityDesign che, insieme a Inmagik, sono i tre partner coinvolti nello sviluppo e manutenzione di RAWGraphs.
Se avete altre domande, richieste o volete organizzare delle attività didattiche nella vostra azienda/organizzazione, contattateci scrivendo a hello@rawgraphs.io.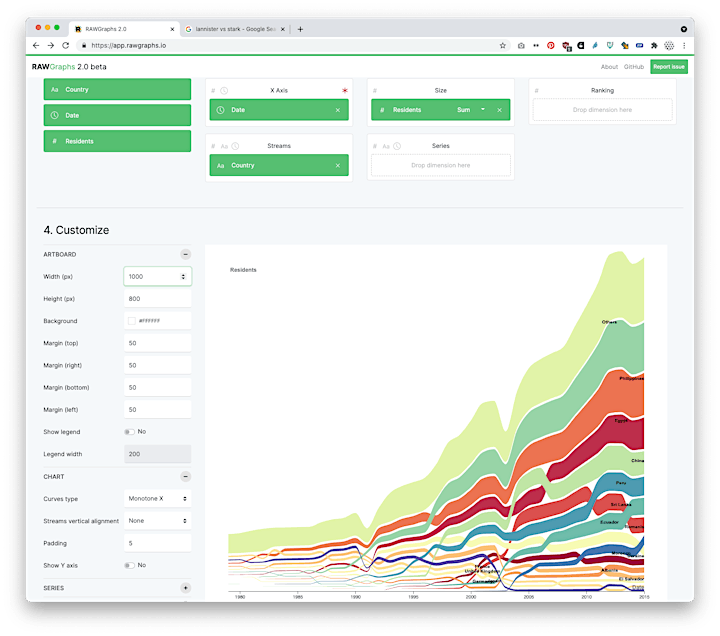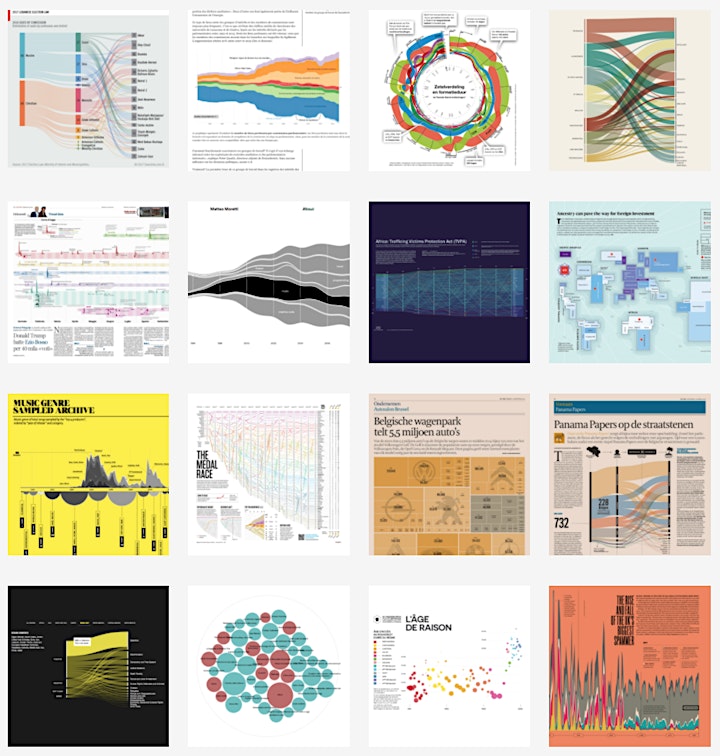 Date and time
Location
Refund policy
Contact the organizer to request a refund.
Eventbrite's fee is nonrefundable.