VISUAL SCRATCHING Experiments of visual improvisation
About this event
//scroll down for English
The workshop cost is 40 euro (including the registration fee).
Il workshop costa 40 euro a testa (inclusa l'iscrizione).
Reserve your place on Eventbrite for 10 euro, and pay the rest on the workshop day.
Prenota il tuo posto con 10 euro su Eventbrite, e paga il resto al momento del workshop.
VISUAL SCRATCHING
Esperimenti di improvvisazione visiva
Scratching è un termine preso in prestito dal mondo della musica, una tecnica di manipolazione del suono che può trovare dei corrispettivi nel campo della grafica. Durante il workshop sperimenteremo, intervenendo sulle immagini attraverso l'uso creativo dello scanner.
● Come funziona?
Il punto di partenza sarà un brano musicale che sceglierai a tua discrezione. Tutto è ammesso, noi porteremo alcune proposte ma sarai libero di lavorare su quello che vuoi.
Facendoti ispirare sia dal suono che dal testo (se c'è) dovrai progettare un'ipotetica cover del singolo. Per realizzare il tuo artwork potrai avvalerti del materiale visivo che troverai nella nostra toolbox, ma ti incoraggiamo a portare quello che vuoi.
Proprio come Munari ci insegna con le sue "Xerografie originali", manipoleremo e trasformeremo le immagini sperimentando le possibilità offerte da un semplice scanner.
Il risultato sarà frutto dell'improvvisazione, un'azione che vive nell'attimo in cui viene eseguita e che non può essere interamente prevista né ripetuta.
Il materiale ottenuto grazie a questo procedimento ti servirà per realizzare la versione finale della tua cover. Alla fine della giornata potrai portare a casa tutti gli esperimenti e i materiali prodotti.
● Cosa serve?
- Per partecipare al workshop è necessario avere un computer portatile con installato un programma di editing grafico (Adobe Photoshop, Adobe Illustrator, Gimp, Inkscape o simili). Se non hai un computer portatile è possibile partecipare lo stesso, comunicalo prima, ci organizzeremo di conseguenza!
- Materiali cartacei come riviste, poster, foto, cartoline ecc. provenienti dal nostro tool box saranno a tua disposizione. Se desideri portare qualcosa di personale, sei il benvenuto. Tieni presente che devi essere disponibile a distruggerlo, per cui non portate cose di valore.
- Tutto quello che ti può servire per disegnare, colorare, ritagliare e incollare.
A cura di Calimaia + La Circonvalla
Calimaia è un collettivo artistico di grafica e illustrazione fiorentino nato per dare spazio a giovani artisti emergenti e per promuovere il settore del Visual Design sul territorio.
Il collettivo organizza varie attività su Firenze, fra quali workshop con il fine di avvicinare il pubblico alle discipline creative del settore, mostre collettive e collaborazioni con artisti e realtà al di fuori del circuito fiorentino. Le collaborazioni esterne con professionisti di altre città, vogliono essere motivo di confronto e stimolo collettivo.
La Circonvalla nasce dall'incontro di quattro designer all'interno del contesto milanese.
Dall'unione delle diverse competenze e sensibilità dei membri si genera il proposito di creare una maglia urbana sperimentale, all'interno della quale dare vita a progetti ed iniziative con uno sguardo sempre rivolto verso nuovi punti di vista e linguaggi ibridi.
Il gruppo si pone come obiettivo quello di sviluppare un pensiero estetico ma anche critico attraverso un approccio progettuale che spinga ad ampliare i propri orizzonti e le proprie conoscenze.
per altre informazioni info@whyfestival.com
---
VISUAL SCRATCHING
Experiments of visual improvisation
Scratching is a term borrowed from music, a technique of sound manipulation that can find a translation in the visual realm. During the workshop we're going to experiment with images, operating on them through the creative application of a scanner machine.
● How it works?
The starting point is going to be a song of your choosing. Everything is allowed, we're bringing with us some suggestions but you are free to work on everything you want. Being inspired by both the sound and the lyrics you're going to design the cover of a single. We're bringing with us a tool box full of materials for you to use, but you are welcome to bring along with you everything you wish. As Munari did with his "Xerografie originali" we'll manipulate and transform images, testing the many opportunities that a simple scanner machine has to offer. The output will be the result of improvisation, something dealing with the present moment of the execution that cannot be fully predicted or repeated. The results of this process are what your're going to use to design your final artwork. All experiments and the produced material will be yours.
● What do you need?
- A laptop with an editing graphic software (Adobe Photoshop, Adobe Illustrator, Gimp, Inkscape or similar). If you don't have a laptop, you can still participate, just tell us in advance so we can work out a solution!
- We'll provide a lot of visual material such as magazines, posters, photos, postcards, etc. If you wish to bring your own, you are more than welcome! Just know that maybe you'll need to destroy it, so don't bring something valuable.
- Everything you could need to draw, paint, cut or paste.
Workshop curated by: Calimaia + La Circonvalla
Calimaia is a collective of florentine Graphic Designers and Illustrators. Calimaia's mission is to provide a space for emerging young artists and to promote Visual Design in Florence.
The collective organises various actievities, for example design workshops, exhibitions and collaborations with artists from Italy.
La Circonvalla is a group of four designers based in Milan. By combining different backgrounds and design capacities the members aim is to generate an experimental urban mesh. A space to work on projects and events while keeping an eye towards new points of view and ibrid languages. Through an unconventional design approach, the group is interested in developing a philosophy both aesthetical and critical, in order to expand one's horizons and knowledge.
for other information - info@whyfestival.com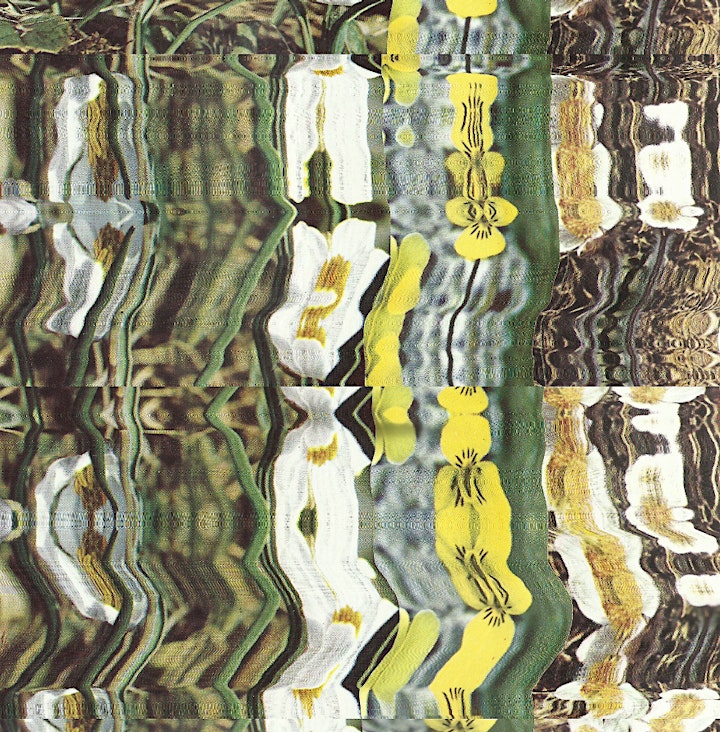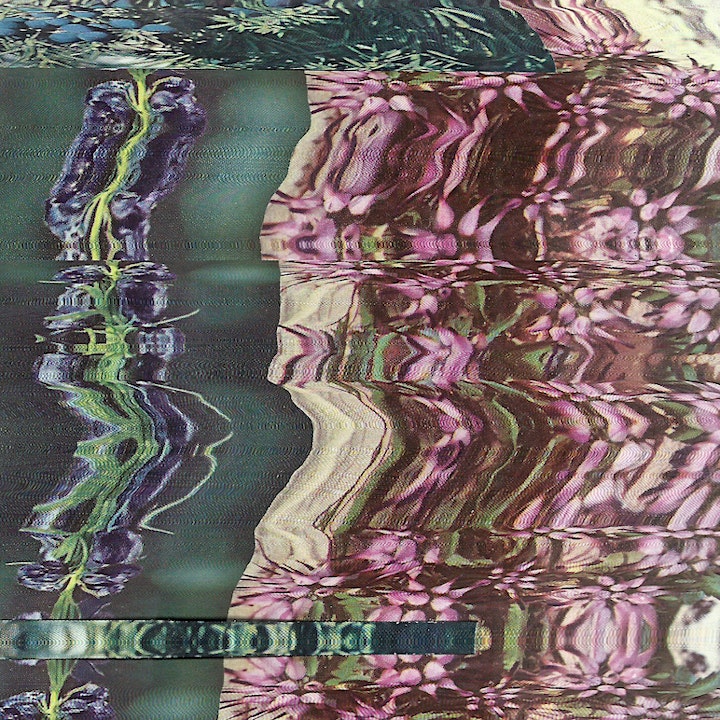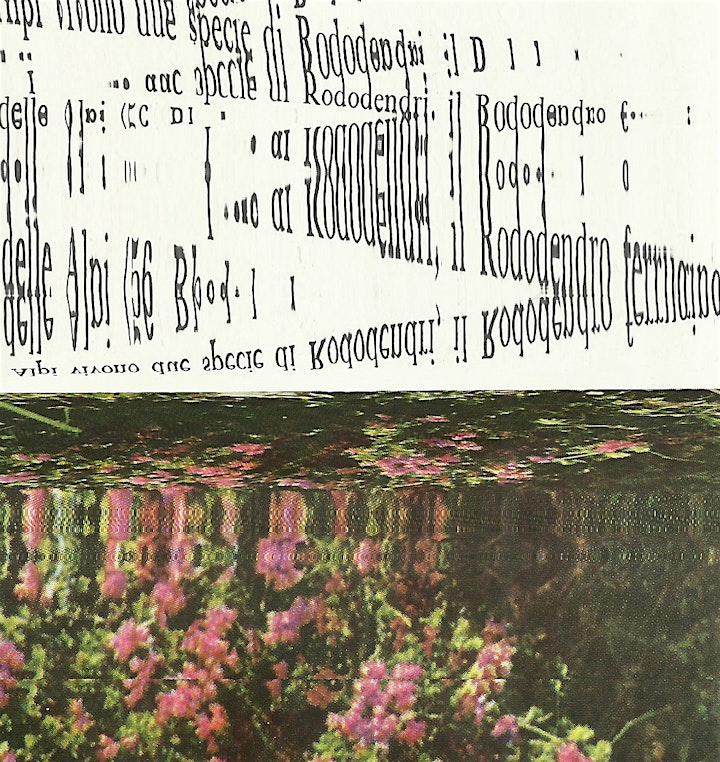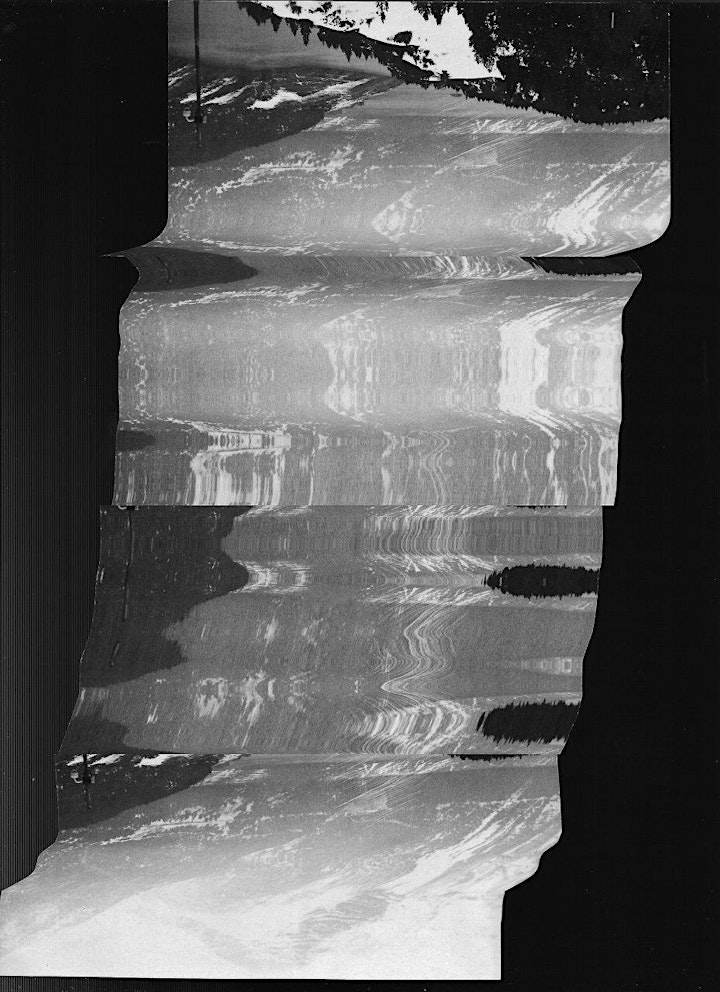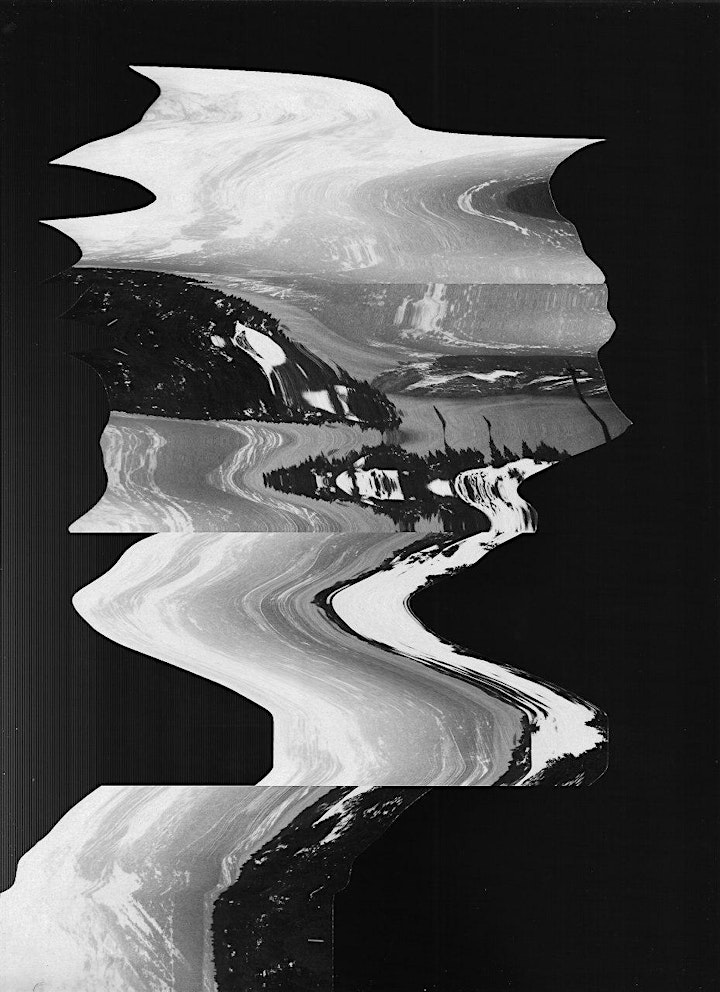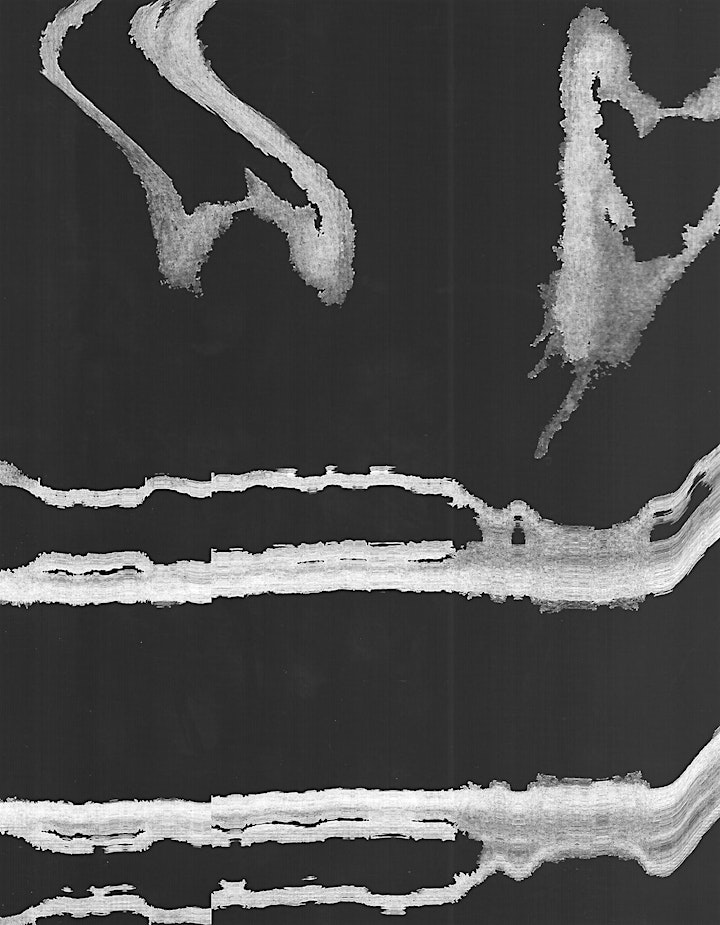 Organizer of Visual Scratching Workshop with Calimaia & La Circonvalla
WHY Graphic Design Festival torna a Firenze con la sua 3a edizione il 8, 9 e 10 novembre 2019, e sarà ospitato anche quest'anno all'interno dello Student Hotel. Con un programma ricco di workshop, conferenze, masterclass, presentazioni, discussioni e mostre, WHY festival si propone di riunire studenti provenienti da tutto il mondo, designer emergenti e professionisti per discutere e scambiare idee, preoccupazioni, pensieri ed esperienze. Il festival è un evento no profit nato da una collaborazione internazionale tra studenti, insegnanti e professionisti nel campo della comunicazione visiva.

WHY
Il Festival è stato lanciato a Firenze nel 2016 come risposta alla cronica mancanza di mostre, conferenze, incontri e altri eventi pubblici sul design in una città che ospita un gran numero di scuole e altre realtà che si occupano di comunicazione visiva. Volevamo dare l'opportunità a studenti, grafici, illustratori, tipografi, stampatori, educatori e altri rappresentanti del mondo del design e della comunicazione di creare una nuova comunità attorno a un argomento che tocca le loro vite e carriere. Una comunità come questa apre la possibilità di utilizzare il Design come strumento per effettuare cambiamenti, ripensare strategie e priorità, esprimere desideri e preoccupazioni e discutere questioni generazionali.
Il festival si propone di coprire tutte le aree della comunicazione visiva come grafica, tipografia, illustrazione, direzione artistica, arte multimediale, web design, UI / UX, stampa manuale, papercraft ecc. È un'occasione unica di incontro in cui diverse categorie di studenti e creativi possono conoscersi e ispirarsi a vicenda, imparare nuove tecniche, scoprire nuove aree di espressione e allargare i propri orizzonti.

WHAT
Il programma del festival comprende contributi di grafici, illustratori, art director e altri creativi. Tutti gli eventi sono gratis, a parte i workshop.

WHERE
Festival sarà ospitata dal nostro partner The Student Hotel.

WHO
Il festival è fondato e organizzato da Nvard Yerkanyan e Laura Ottina.

---

WHY Graphic Design Festival returns to Florence with its 3rd edition on November 8, 9 and 10, to be hosted once again at The Student Hotel. With an intensive weekend program of workshops, talks, masterclasses, presentations, discussions, and exhibitions, WHY festival aims to bring together students from all over the world, emerging designers and professionals to discuss their ideas, concerns, thoughts, and experiences. The festival is a non-profit event born trim an international collaboration between students, teachers, and professionals in the visual communication field.

WHY
The Festival launched in Florence in 2016 as a response to the scarcity of exhibitions, public lectures, meetings and events about design in a city brimming with visual communication students. We wanted to give an opportunity to students, graphic designers, illustrators, typographers, educators and other representatives of the world of design to create a new community of people around a topic that touches their lives and careers. A community like this opens the chance to use Design as a tool for effecting change, rethinking strategies and priorities, expressing desires and concerns, and discussing generational issues.

The festival aims to cover all areas of visual communication such as graphic design, typography, illustration, art direction, multimedia art, web design, UI/UX, manual printing, papercraft, etc. It is a unique occasion to connect all kinds of students and creatives to get to know and inspire each other, develop themselves, discover other areas of expression and broaden their horizons.

WHAT
The program of the festival features graphic designers, illustrators, art directors, and other creatives.

The festival program is free and open to the public!
Register for our workshops at Eventbrite!

WHERE
The festival will be hosted by our partner The Student Hotel.

WHO
The festival is founded and organized by Nvard Yerkanyan and Laura Ottina.