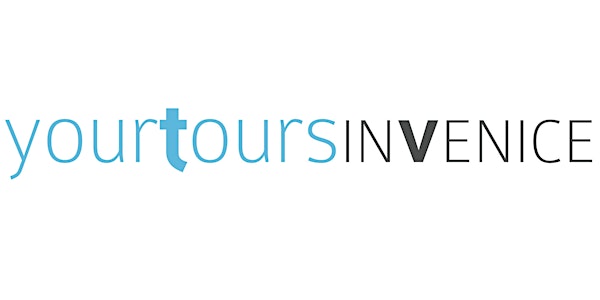 Venice, the Gran Tour
When and where
Location
Venezia Piazza San Marco - http://goo.gl/maps/0CoMn Exit of Ducal Palace - 'Porta della Carta' Venezia Italy
Refund Policy
Contact the organiser to request a refund.
Description
VENICE, THE GRAN TOUR
This tour is all about Venice's main features and sites in a 3h30 tour including St. Mark's square and church, Rialto market area and a waterborne ride through the canals on your way to Murano island where to see glass masters.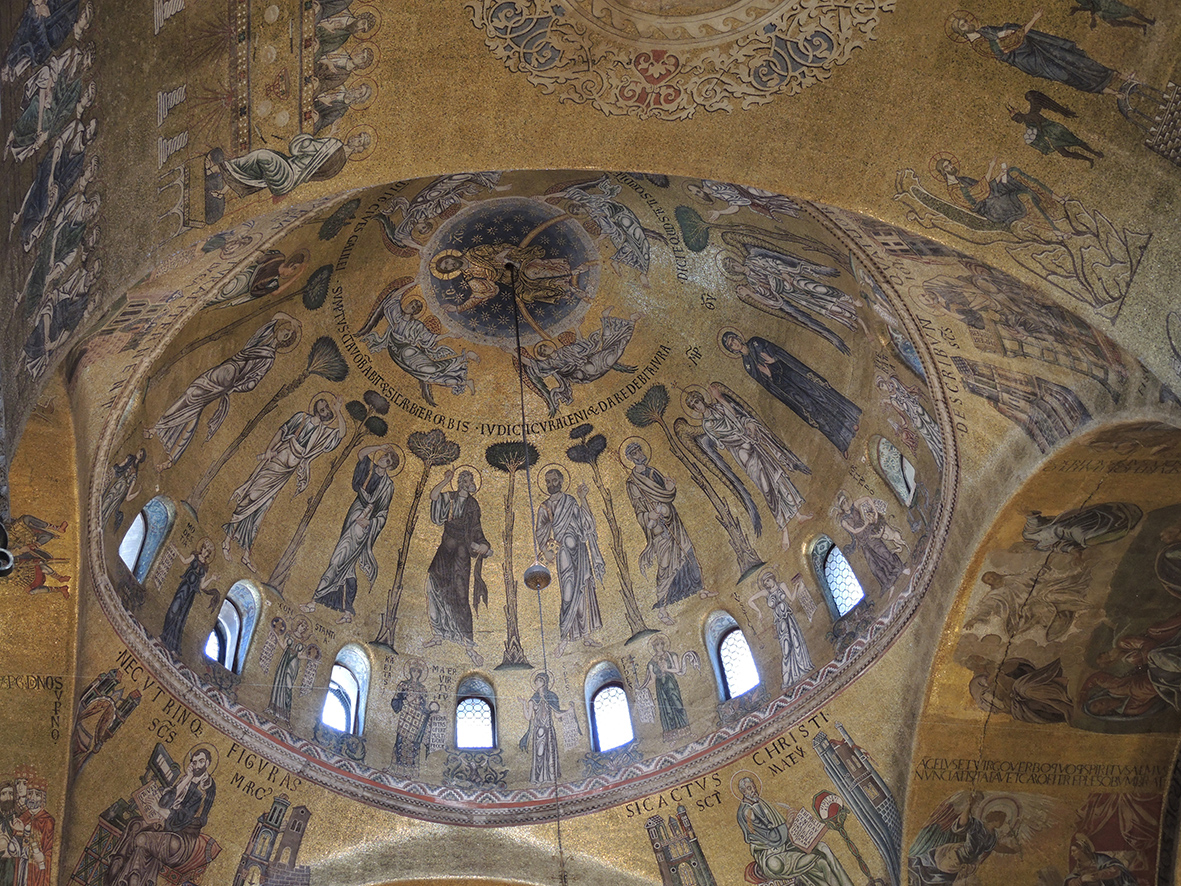 If your stay in Venice is short and you still want to get an overall impression on the city's most famous sites moving around at ease and being part of a real small group, 'Venice the Grand Tour' is the most suitable then. The itinerary includes St. Mark's square visiting St. Mark's church, a walk through the central district up to the Rialto bridge and market area and a waterborne ride in and around the city before reaching Murano. In this island you'll visit a glass workshop and see the master artisans working in place.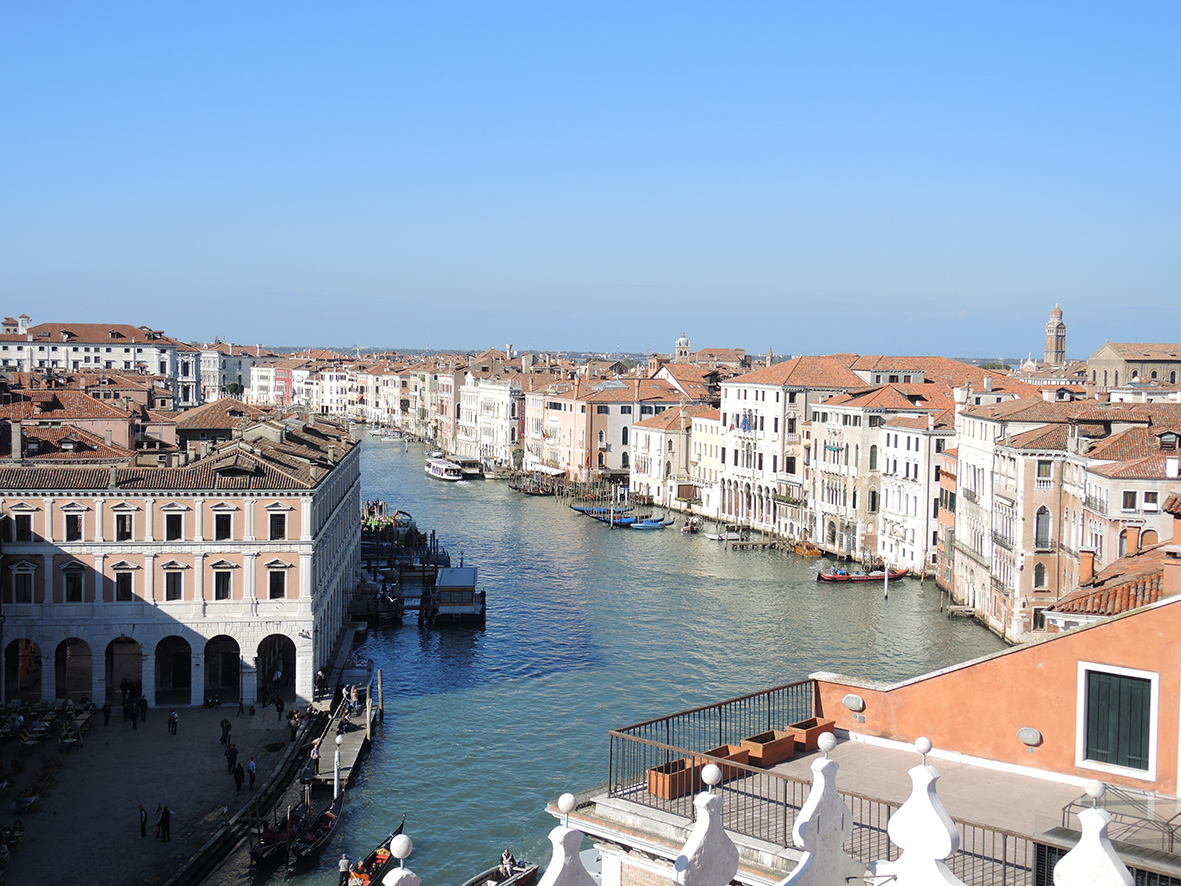 After meeting your guide in St. Mark's square he/she will introduce you to the art and history of the great buildings encompassing the largest open space in the city once simply called 'the piazza' a true open stage used for parades and celebrations for centuries. From outdoors admire the Old and New Procuracies, the National Library, the Bell and Clock Towers, the Ducal Palace and the very ornate Porta della Carta.
The Byzantine looking basilica of St. Mark's will be visited inside. You'll learn here how a very simple and small burial chapel become the present Eastern architecture all sheated by marbles of diverse provenance and the ceiling being covered by thousands of feet of gold shining and glass paste diminute pieces.
And is time now to explore the city through the water part, a perspective of Venice caught from its natural environment is a real must. From the boat you'll be at a close distance from the imposing palaces facing the canals while the guide will describe how they were built, who lived there and how they were used. Get to experience also how is it like moving around in a city dominated by boats. And from the water is where the greatest pictures and vistas of Venice can be taken.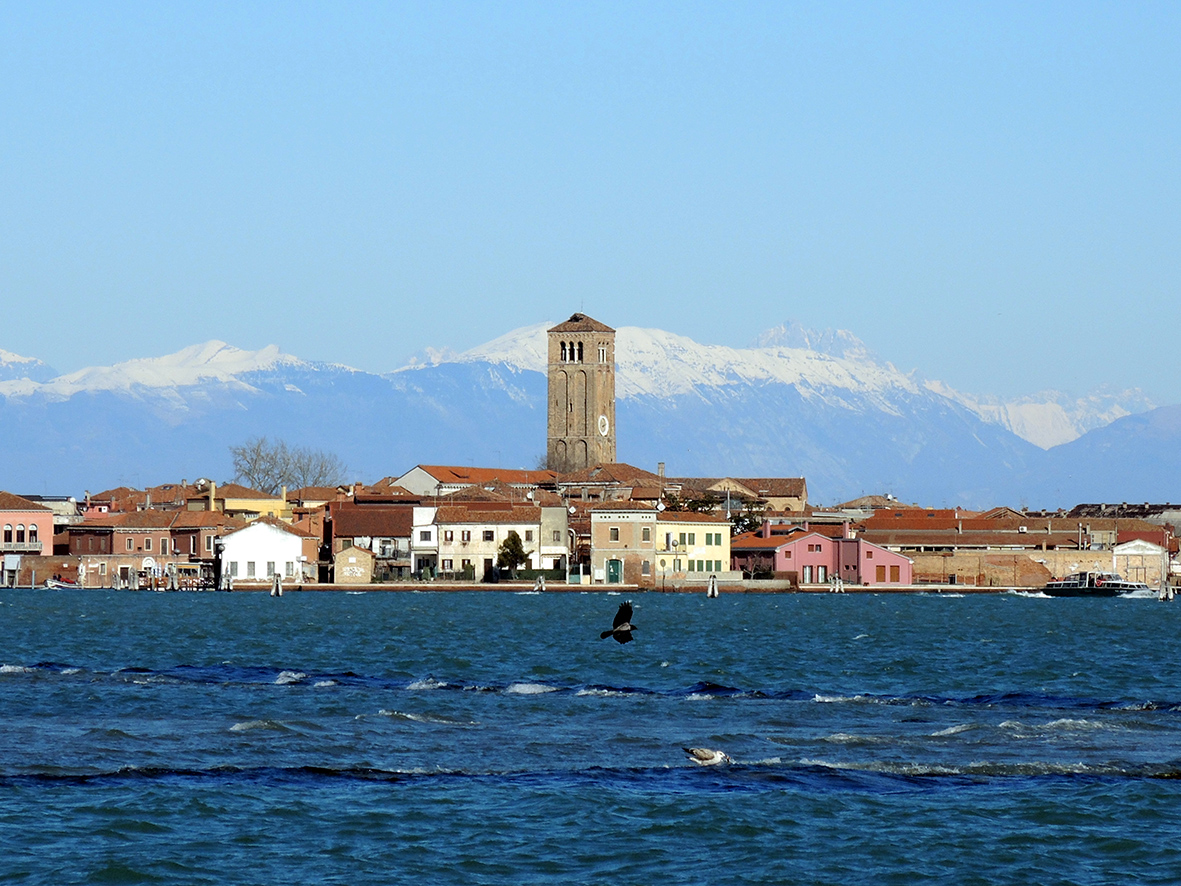 After navigating the area of the lagoon closer to Venice we'll arrive in Murano where since 1294 up to the present masters have been creating glass by hand using traditional tools only. Visiting a glass studio or workshop in Murano for the first time is a must, there is only one place in the world where an unlimited number of shapes and colors are given to glass and still active. On arrival visitors you'll see the funraces area and witness the work of local masters at close distance and a host will introduced them to all they should know about glass making techniques and styles. (On weekends all year round and daily from mid July to the end of August you'll see a glass demonstration and not the full production.)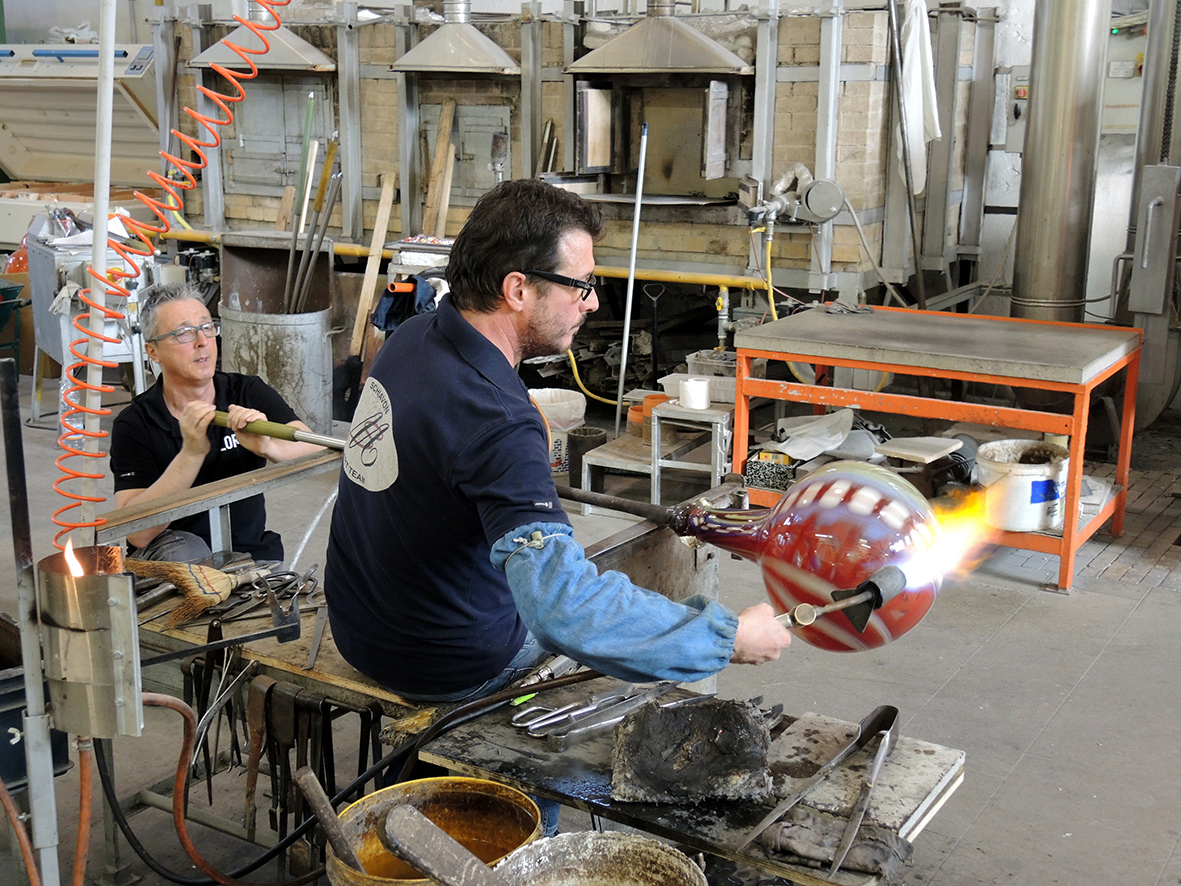 Is time to get back to Venice with some more navigation before completing our tour walking in a more secluded part of town away from the crowds. The end of the tour will be at the Rialto market area once the old merchant's place and seat of the main vegetable and fish market. This will be the ideal place to have lunch or rest sitting at a local place by the main canal sipping a glass of wine.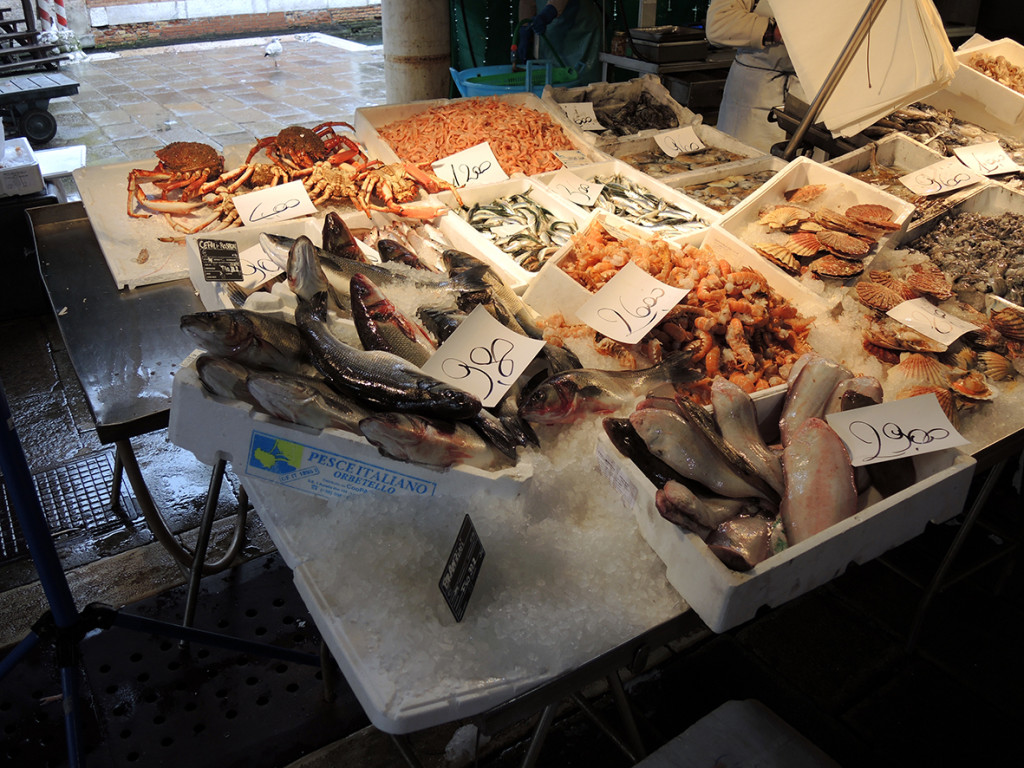 Rialto Market is open
Fruit, vegetables, meat: Mon>Sat morning only
Fish, seafood: Tue>Sat morning only
Closed on Sundays and holydays.
---
ALL ABOUT THIS TOUR
When and How
This tour runs on Tuesday and Friday from 09:30am to 1:00pm and from May to October.
This tour will run with a maximum of 8 people.
This tour will run rain or shine
Pricing and admissions
Price is 145,00 € per person. Price includes the service of a pro guide, priority admissions to enter San Marco church avoiding long lines and return waterborne ride to Murano.
Cancellation Policy
Between 7 and 4 days before the tour, 50% refund / from 3 days to the date of the tour and no shows, no refunds.
Single travelers
If you are just one person wishing to join this tour send us first an email to info@yourtoursinvenice.com
Our guides
All of our guides are professional and certified
Dress code, backpacks and rucksacks
Inside San Marco church: no shorts, no sleeveless, no bare shoulders. Bermuda pants,
knee high skirts, T or Polo shirts, a scarf to cover shoulder are ok. Backpacks, rucksacks
and bulky bags are not allowed in San Marco church. Even if you can drop backpacks and rucksacks or other bags in deposit, this may be time consuming. We suggest you drop your backpack if any before entering the church.
Meeting Point Google maps link: http://goo.gl/maps/0CoMn
In San Marco square by the exit of the Ducal Palace called in Italian 'Porta della Carta' located on the right side of san Marco church. It is an ornate gate showing the statues of the Duke kneeling by the Winged Lion. See picture below. Google maps link: http://goo.gl/maps/0CoMn
The guide will have a sign saying: Venice, the Grand Tour
Contacts: email info@yourtoursinvenice.com - cell +393899618900