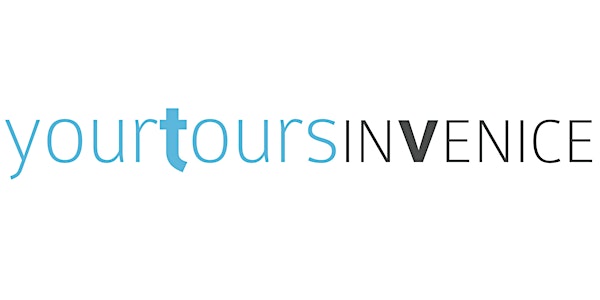 Venice for beginners
When and where
Location
Venezia Exit of Palazzo Ducale, 'Porta della Carta' Piazza S. Marco - http://goo.gl/maps/0CoMn Venezia Italy
Refund Policy
Contact the organiser to request a refund.
Description
VENICE FOR BEGINNERS

If your next trip to Venice is your first time, youíll be eager to get introduced to the city centre and experience its most famous attractions. Join then this walking tour including the world famous St. Markís church and St. Mark square, where the main buildings of the city stand, and the Rialto bridge and market area, in addition to other great areas in the central district.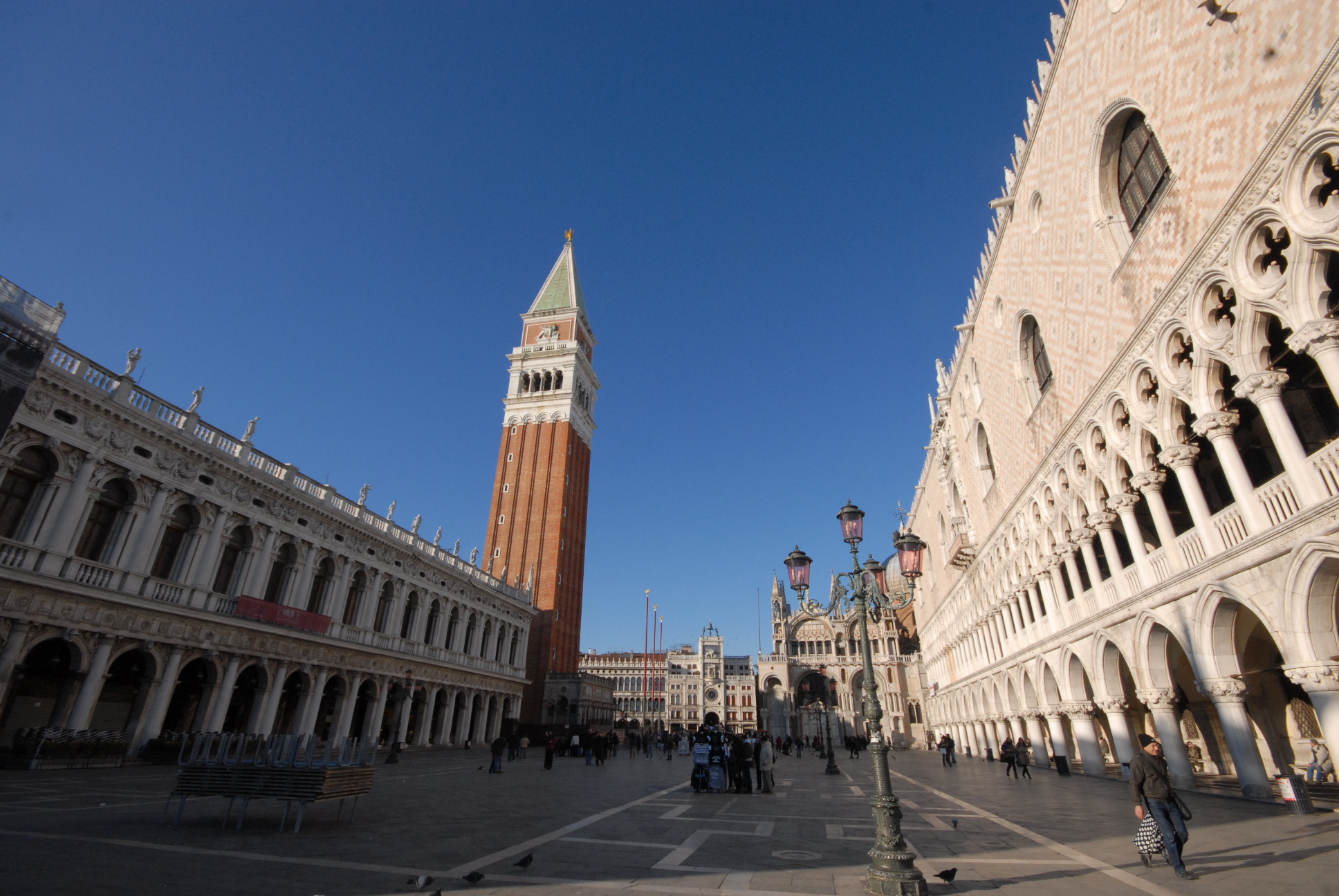 Our tour begins in the very heart of the city, San Marco square. Since its early days this broad open space has been the political, religious and civic centre of Venice where the present cathedral, the Ducal Palace, the National Library, and the tall bell tower still stand. We'll enter and visit the church of San Marco, renowned for its vast, gold mosaic surface decorating the entire ceiling and exuberant marble covering. This will be the perfect place to recount the brave beginning of Venice as a city-state and the major fact of its history.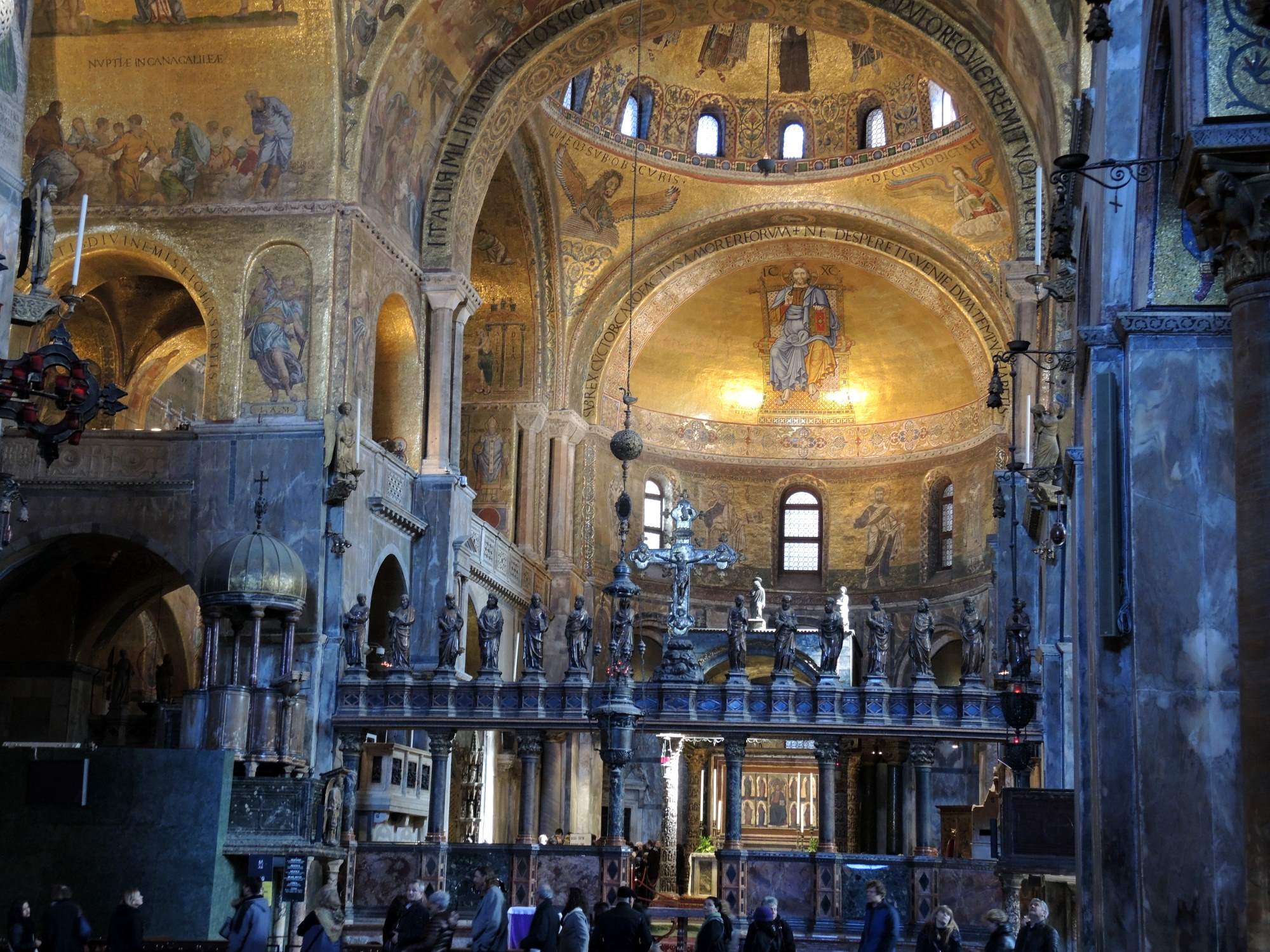 Afterwards, leaving the square, we'll enter the city centre and discover the unique urban texture of Venice made up of narrow alleyways, waterways, and open spaces often enhanced by grand and imposing palaces. By viewing some of these weíll recall the life and style of noble Venetian families, including a description of the architectural style and building techniques. Moreover, during our walk, you'll see and understand what living in such an amazing city means as your guide tells you all about the main facts of Venice today a lively and active town, much more than just an 'open air museum'.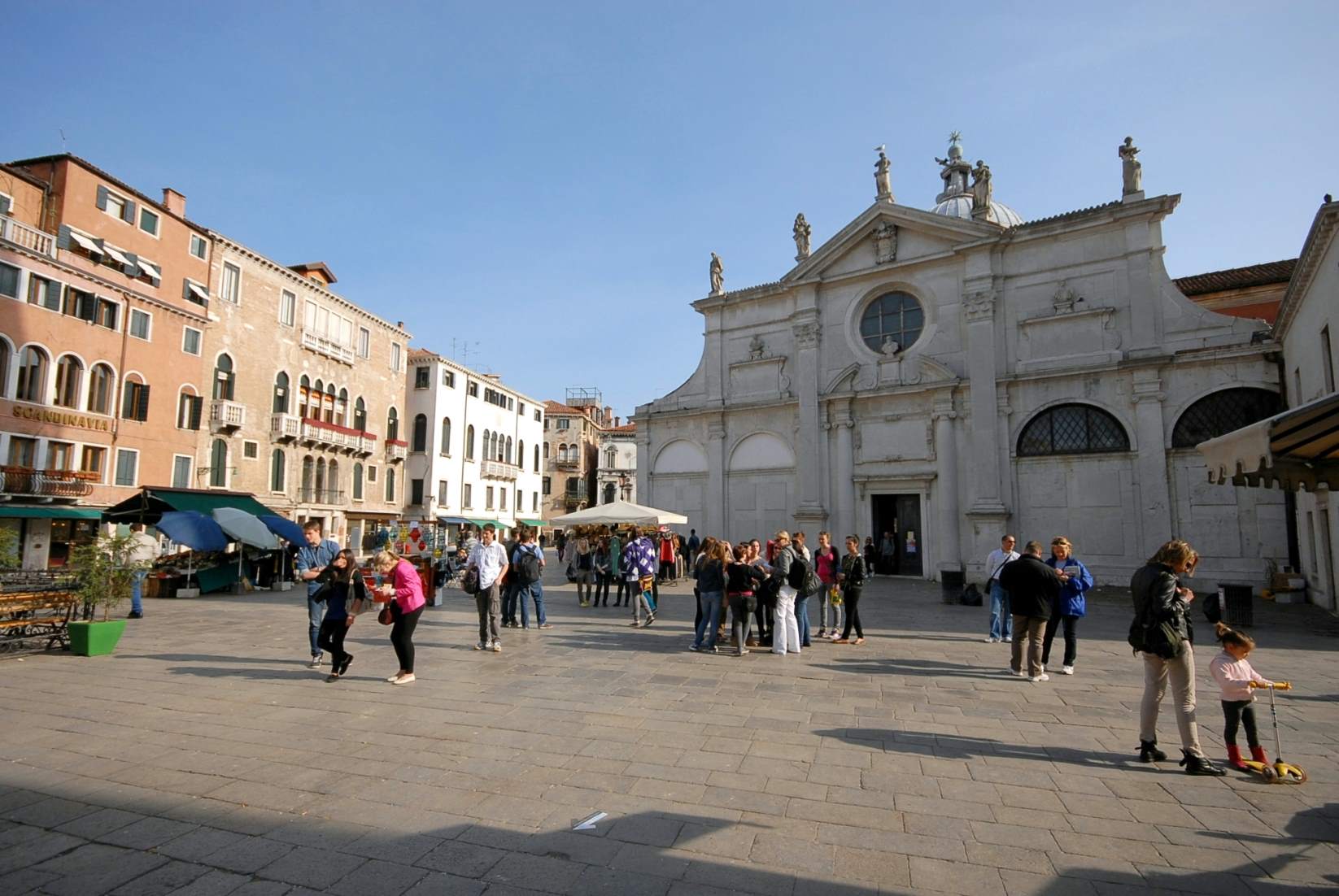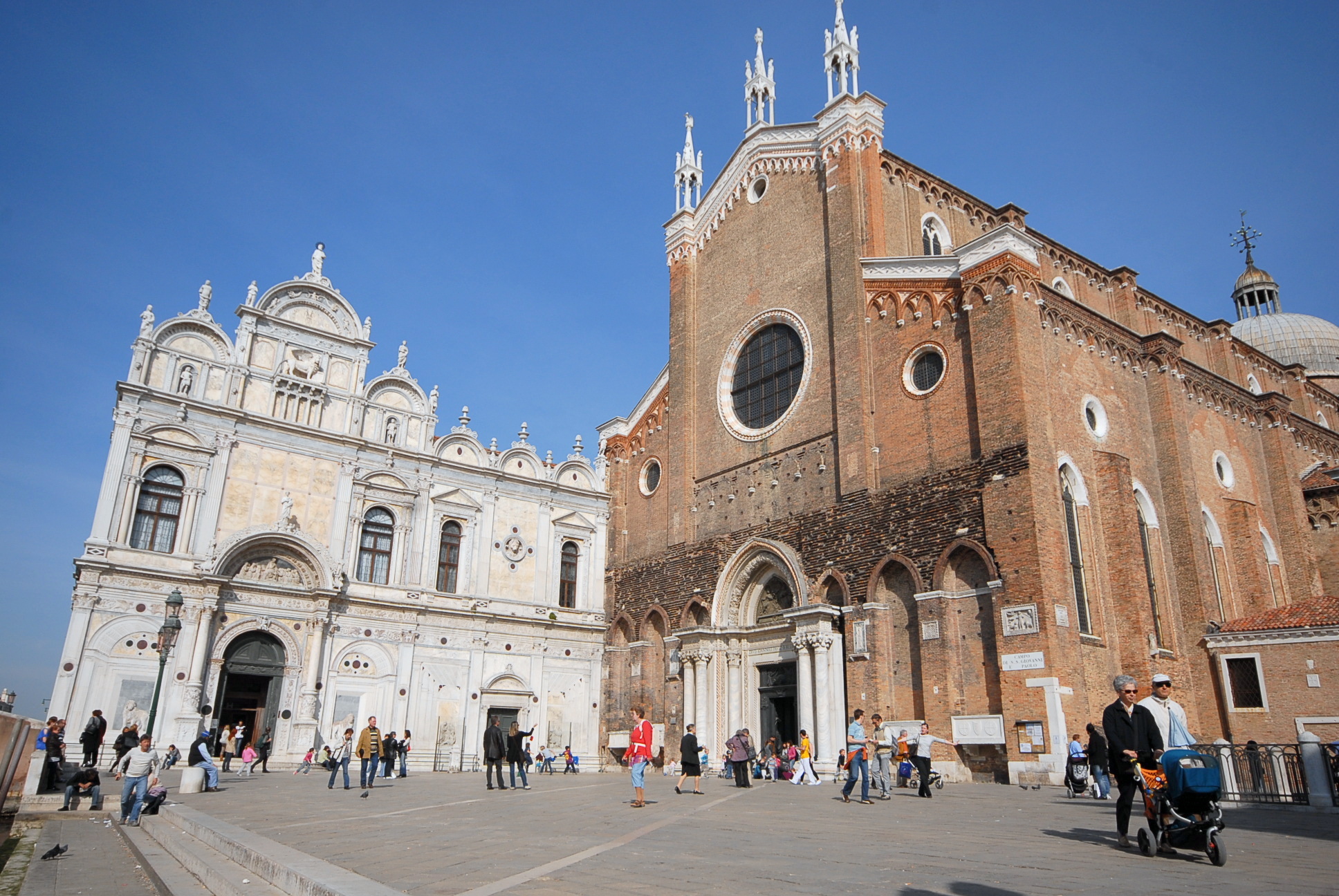 We'll continue our pleasant stroll crossing the main bridge of Venice and a landmark of its own, the Rialto bridge. From the top you'll enjoy the greatest view of the most central part of the Grand Canal, not just the main 'street' as it is often called in most guidebooks but the true living artery of this city. And finally we end our tour entering the main Rialto market area, the so called "Wall Street" of Europe during the Middle Ages and now the perfect place where to sit and relax sipping a glass of wine after your tour.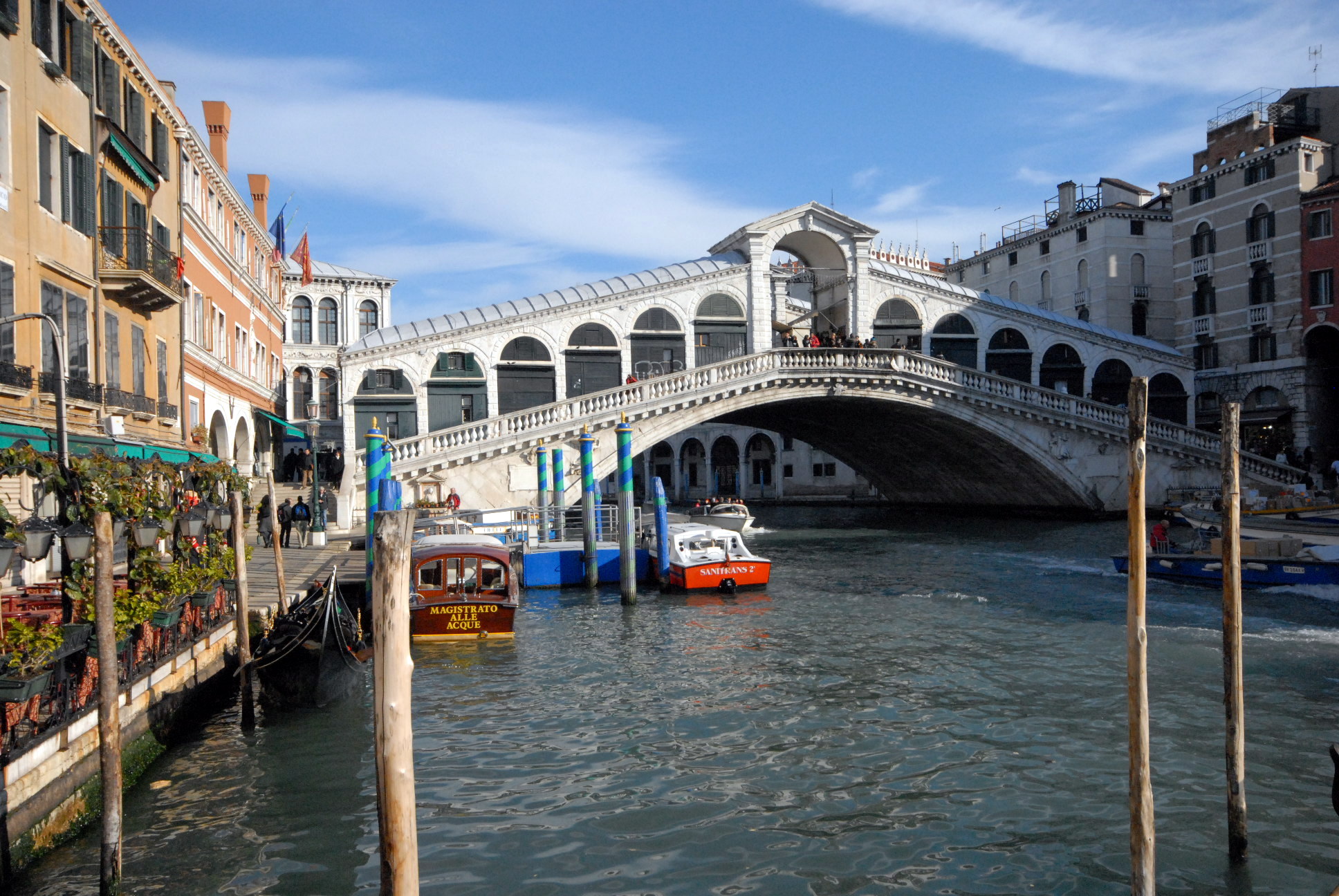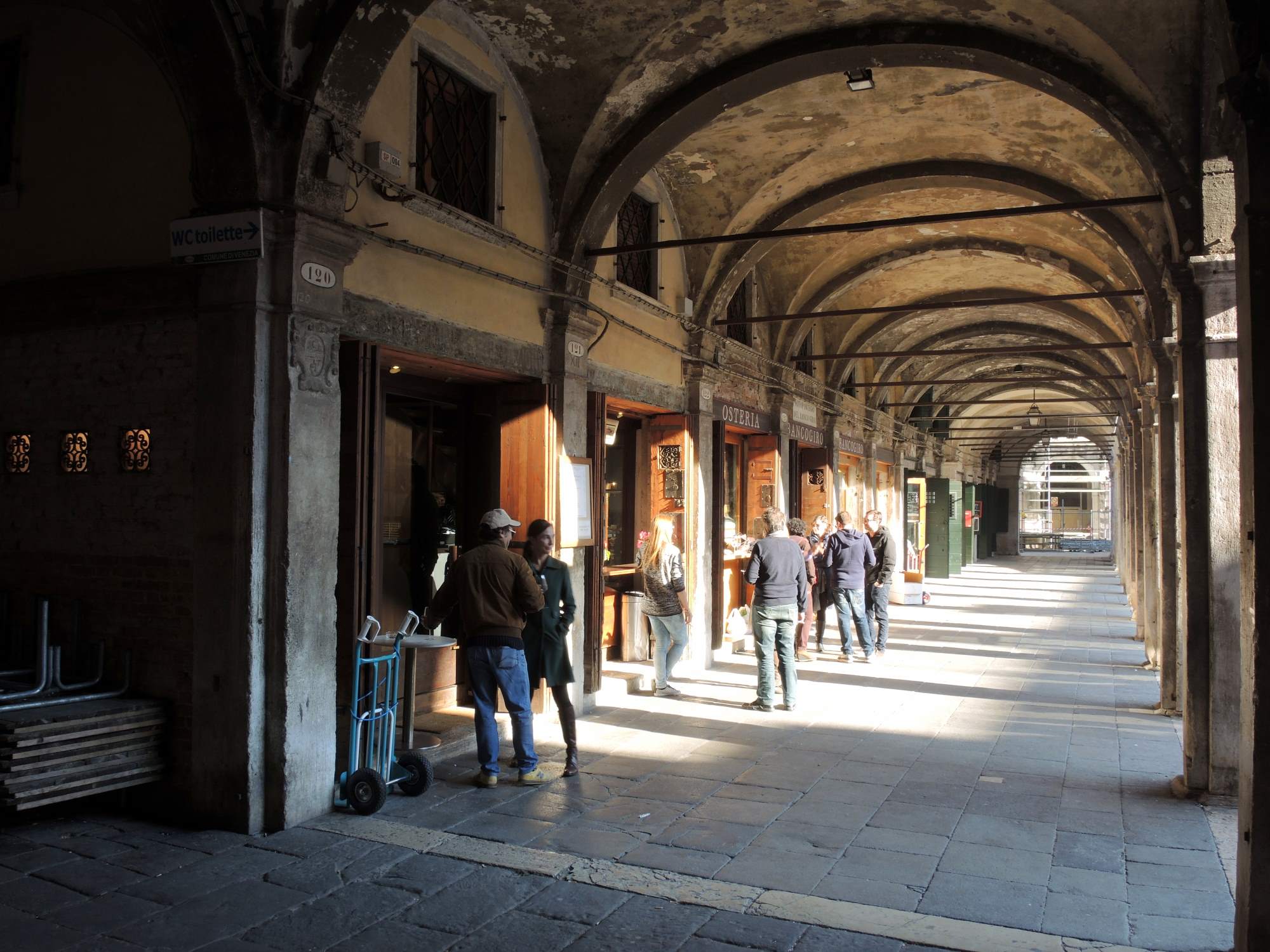 All about this tour

When and How
This tour runs on Monday and Thursday from 2:30 to 5:00 pm and from May to October.
This tour will run with a maximum of 8 people.
This tour will run rain or shine
Pricing and admissions
Price is 65,00 € per person. Price includes the service of a pro guide and priority admissions to enter san Marco church to avoid long lines. Other fees; 2,00 euros per person for the use of the public ferry. (In case of rain the ferry canít be used and an alternate walk will be proposed)

Cancellation Policy
Between 7 and 4 days before the tour, 50% refund/from 3 days to the date of the tour and no shows, no refunds

Single travelers
If you are just one person wishing to join this tour send us first an email to info@yourtoursinvenice.com

Our guides
All of our guides are professional and certified.

Dress code, backpacks and rucksacks
Inside San Marco church: no shorts, no sleeveless, no bare shoulders. Bermuda pants, knee high skirts, T or Polo shirts, a scarf to cover shoulder are ok. Backpacks, rucksacks and bulky bags are not allowed in San Marco church and the Ducal Palace. Even if you can drop backpacks and rucksacks or other bags in deposit, this may be time consuming.
Lines and floods
In San Marco church all licensed guides have a priority admission card and a special reserved entrance to let you avoid long lines. Although In case of high tides (floods), there will be one entrance only and all visitors will have to queue up.
About San Marco Church
San Marco is the city's cathedral and it may be closed without prior notice in case of unscheduled religious service. This may happen a few times a year.

Meeting Point Google maps link: http://goo.gl/maps/0CoMn
In San Marco square by the exit of the Ducal Palace called in Italian 'Porta della Carta' located on the right side of san Marco church. It is an ornate gate showing the statues of the Duke kneeling by the Winged Lion. See picture below.

The guide will have a sign saying: Venice for Beginners

Contacts: email info@yourtoursinvenice.com - cell +393899618900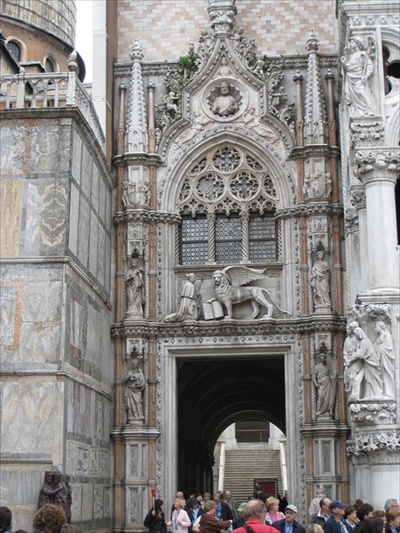 Meeting Point Google maps link: http://goo.gl/maps/0CoMn