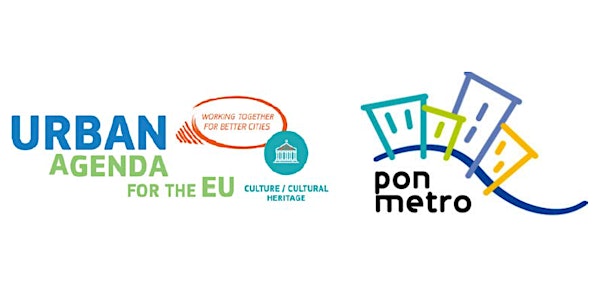 Urban Agenda EU -Culture & Cultural Heritage, final seminar in Rome
Event Information
Location
Roma
Rome, Ministry of Culture, Spadolini Hall, Via del Collegio Romano 27
Roma
Italy
CULTURE and CULTURAL HERITAGE as a DRIVER for urban policies in EU Framework. Actions and ideas for the future of cities based on culture.
About this event
Focus: CULTURE AND CULTURAL HERITAGE IN URBAN POLICIES
Target: CITY MANAGERS, POLICY MAKERS, CULTURE OPERATORS
Goals: SHARING EXPERIENCES, APPROACHES, SOLUTIONS
VENUE: ROME - Ministry of Culture, Spadolini Hall, Via del Collegio Romano 27
This two days event is the conclusive act of the Partnership Culture and Cultural Heritage started in 2019 in the framework of the URBAN AGENDA for the EU.
The event comprehends the whole "partnership" representatives (cities, regional and central administrations), several DGs of the Commission, territorial organizations, cities network organizations and all the relevant stakeholders interested in Culture & Cultural Heritage.
The event is organised in working sessions, through interactive sessions (workshops and Policy Lab). Each session has different objectives, namely:
Module 1 - Partnership workshop (afternoon 14:00 - 17:30) + site visit/dinner
The module 1 is devoted to the CCH Partnership: all members and all actors involved in the design and implementation phase of each action.
The objective of the module is to gather and discuss final results achieved by the partnership's work and finalise relevant common recommendations to propose as Partnership's legacy.
The method of work will be based by parallel workshops, based on CCH clusters (grouping of Actions) and plenary to finalise
Module 2 - Beyond the partnership (morning 09:30 – 13:00) + light lunch
The module 2 is devoted to all relevant stakeholders involved in cultural urban policies as drivers for sustainable urban development.
The objective of the module is to present CCH recommendations to the external relevant stakeholders and to highlight ideas and perspectives on possible thematic opportunities relevant for each thematic action and for the CCH as a whole.
Las but not least, we hope to animate a discussion with European relevant representatives to converge on the role of culture and cultural heritage as drivers for sustainable, green, inclusive urban policies.
Module 3 - Policy Lab (afternoon 14.30 - 17:30)
TThis module is addressed to urban practitioners, local policy makers and urban representatives involved in ESI funds in general and in OP5 in particular.
The objectives are to discuss and draft possible urban projects and actions inspired by Culture and Cultural heritage as driver for urban policies with interactive workshops.
Italy's National Programme's METRO Metropolitan cities, are specifically invited as main actors to put in practice urban policies of culture enhancement in this programming period.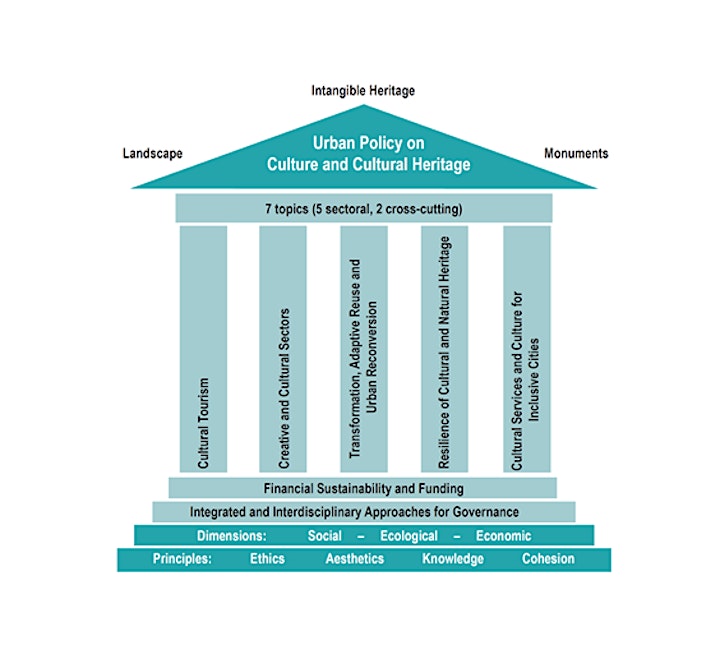 Date and time
Location
Roma
Rome, Ministry of Culture, Spadolini Hall, Via del Collegio Romano 27
Roma
Italy