Un tuffo nello sviluppo di mobile game con HTML5 e Javascript

Friday, November 16, 2012 from 9:30 AM to 5:00 PM (CET)
Event Details
PROMOZIONI
Oltre alle Early Bird sono disponibili le seguenti agevolazioni: 
Aziende: Agevolazioni dal secondo iscritto – Per informazioni: info@codemotion.it 
Sconto 3x2: Per i gruppi di tre persone una partecipazione è gratuita - Per informazioni: info@codemotion.it 
Un tuffo nello sviluppo di mobile game con HTML5 e Javascript
Sviluppare e ottimizzare mobile game in HTML5 utilizzando tecnologia JavaScript e PhoneGap.
Un tuffo nella AI (artificial intelligence), matematica orientata al mobile game, physics engine, real-time collision detection, game physics e ottimizzazione del codice. Tutte tematiche focalizzate allo sviluppo di codice HTML5, Javascript per la creazione di mobile games di ultima generazione multi-screen e multi-platform.
Un workshop pratico che vi fornirà tutti gli strumenti, skills e le best practices necessari per cominciare a sviluppare videogiochi su smartphone e tablet.
Questi gli argomenti trattati:
Sviluppo mobile game di nuova generazione con HTML5, Javascript
Ottimizzazione delle performance
L'essenziale di: mathematics, AI, physics, e Adv game design
Game engine programming
Game deployment sugli Store 
Monetizzazione
A chi è rivolto il Workshop:
ll workshop è pensato per persone in possesso di conoscenze di HTML5 e Javascript.
Cosa imparerai:
Il workshop ha un taglio molto pratico e ci saranno varie esercitazioni che i partecipanti svolgeranno durante la giornate, sempre accompagnati e supportati dal docente. Alla fine del workshop i discenti avranno: 
imparato come inizializzare lo sviluppo di un mobile game HTML5 di nuova generazione
imparato ad ottimizzare lo sviluppo di  un mobile game HTML5
imparato portare un mobile game HTML5 su differenti piattafome
capito le dinamiche e i paradigmi del mobile gaming
capito come sviluppare, monetizzare e "misurare" i benefit di un mobile game
capito quando sviluppare mobile game HTML5.
Docente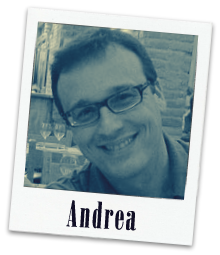 Andrea Trento - Managing Director -  Specialist in Adobe AIR, Mobile technologies  and development, Game Development
Andrea è managing director e lead developer di Freakpod, agenzia di comunicazione specializzata dal 1999 nello sviluppo di contenutidigitali cross-platform. Sviluppa applicazioni e contenuti per l'intrattenimento, in particolare game, e crea per gli utenti fresh branded experiences attraverso Web, desktop, mobile, e dispositivi di ultima generazione.
Le sue competenze includono: ActionScript 3.0, C++, Objective-C, HTML5, Javascript, Adobe Flash Platform e molto altro.
Andrea fornisce consulenza sullo sviluppo di contenuti mobile, per l'automotive e sulla user experience di contenuti in mobilità. Contribuisce attivamente alla Adobe community, è Adobe Community Professional per Mobile and Devices nonché Adobe User Group Manager. E' stato Forum Nokia Champion nel 2006 e 2007.
Speaker all'Adobe MAX 2005 e 2010 e vincitore dell'Adobe MAX Awards 2005 nella categoria "Mobile Experiences", interviene abitualmente ad eventi e seminari italiani ed internazionali in qualità di relatore su argomenti legati al mobile, Web e allo sviluppo di contenuti digitali cross-platform. E' docente di varie tematiche su mobile, gaming, prodotti e tecnologie Adobe.
Attestato di partecipazione
Al termine del workshop sarà rilasciato dal Codemotion un attestato di partecipazione.  
Configurazione Portatili
I partecipanti dovranno portare con sé il proprio portatile. Le istruzioni step-by-step sui tool da installare saranno fornite  via email a tutti gli iscritti. 
Orari
Dalle 9.30 circa alle 17.00 circa, con una pausa pranzo e due coffe break.
Sede
Il workshop sarà ospitato nei suggestivi spazi della Digital Accademia, nelle immediate vicinanze di H-Farm. L'Accademia dispone di due sale convegni attrezzate, un'ampia e luminosa veranda con vista sul parco, un salotto sviluppato attorno all'antico camino, tre work room, un'area relax esterna, un parco di oltre 12.000 mq. Tutte le aree sono coperte da connessione WiFi in banda larga. La struttura dispone di un ristorante interno.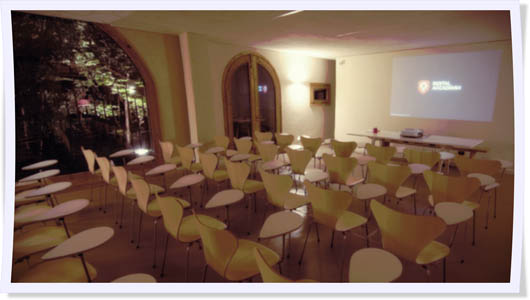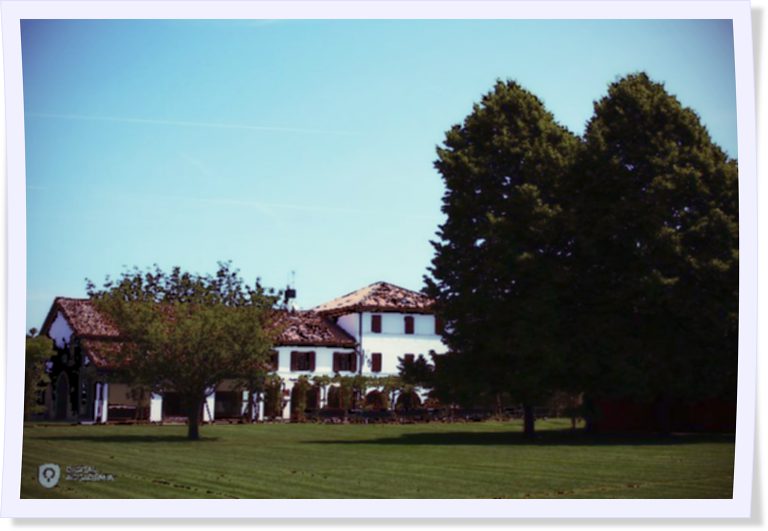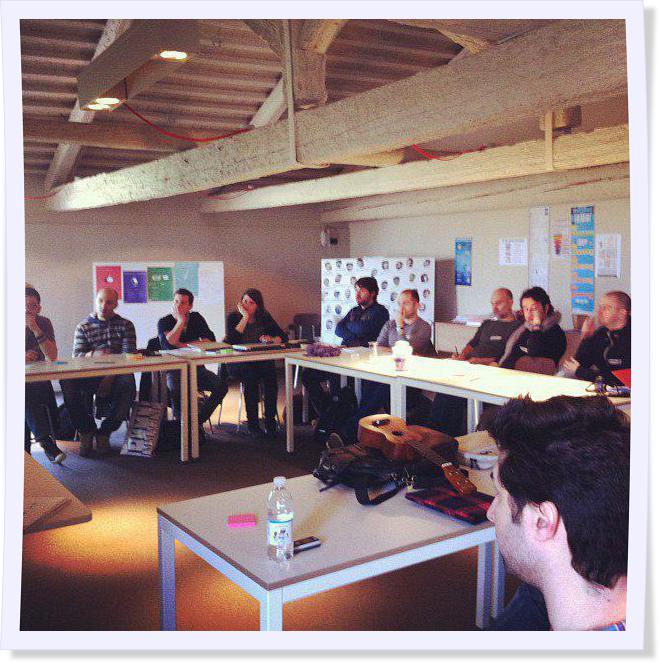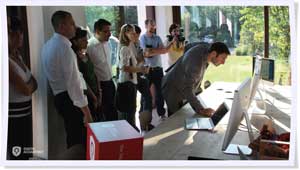 Have questions about Un tuffo nello sviluppo di mobile game con HTML5 e Javascript?
Contact Codemotion
When & Where

Digital Accademia
30 Via Sile
31056
Italy


Friday, November 16, 2012 from 9:30 AM to 5:00 PM (CET)
Add to my calendar