Evenementdetails
Locatie
Impact Hub
Linnaeusstraat 2C
1092 CK Amsterdam
Netherlands
Restitutiebeleid
Restituties tot 7 dagen voor evenement
Eventbrite-kosten zijn niet restitueerbaar.
Beschrijving van het evenement
An Extraordinary Voyage of Self-Discovery and Transformation to Unlock and Enable your Creative Potential through LEGO® Bricks & Archetypes
Over dit evenement
The original 2-Day Workshop LEGO® SERIOUS PLAY® HERO'S JOURNEY
Facilitated by EMANUELE CICCARELLI (LSP Certified Facilitator).
An experiential workshop for those who are dedicated to self-discover and to professionals in the field of coaching, personal transformation, people and team development, looking for a way to investigate human depth with experiential and creative tools.
The activities develop over two days and combine the LEGO® SERIOUS PLAY® methodology with the structure of "The hero's journey" by J. Campbell
Be prepared for the most powerful experiential voyage of transformation and self-discovery for creative talent development. Explore yourself as never before through this original experience based on the HERO'S JOURNEY narrative structure in which LEGO® bricks are used as a catalyst for creativity and change.
The workshop is aimed to explore, clarify and challenge the following aspects:
Attitude, personal strengths and talents

Weaknesses and obstacles

Values, behavioral patterns and decisional styles

Goals and purpose

Aspirational projects and action strategies

Furthermore, to expand our inner space of possibility, to experience change in a symbolic dimension and integrate it into real life, to transmit innovative tools for transformational coaching and experiential training
Ideal target (only 5/6 people):
Professionals dedicated to personal transformation, people and team development, such as HR managers, business coaches, life coaches, counselors...

Professionals in the educational field - such as teachers, trainers, facilitators, coaches... - in search of new disruptive tools to help people facing change and personal development

People in search of orientation, both in professional and educational context, such as students, young professionals, managers…

Anyone who's dedicated to self-discovery, personal transformation and talent development
Lego® Serious Play® is a facilitated method for strategic decision-making and problem-solving in complex environments designed to enhance team development, personal transformation and business performance. Its goal is fostering creative thinking by building experiential metaphors of personal/group identities, aspirations and experiences using Lego® bricks as a catalyst.
For more than 10 years Lego® Serious Play® has been successfully used in business, education, people and team development in order to:
Co-create operational strategies

Decision making in complex system

Develop business models

Build a shared culture

Explore and develop group identities

Analyse and define shared goals
A Lego® Serious Play® workshop is a structured process where participants are asked to use Lego® bricks to build models representing their thoughts, reflections and ideas.
​It is based on a set of basic principles: 
Everyone has a voice: everyone within a group or an organization can contribute to the discussion, and help generate solutions.

Think with your hands: bypass the biased thinking by "doing" first trusting your hands-brain connection, then reflecting & sharing, in order to enhance understanding and creativity.

The answer is in the system: leverage complexity and ecosystemic approach, since no one in the group has the answer to the challenge (neither the facilitator nor the group's leader).

There is no "one" right answer: diverge, without boundaries, through different views and perceptions, and then converge to shared values and guiding principles
The core process consists of 4 steps: 
Question: the facilitator sets a build question or challenge to the participants.

Construction: participants answer that question by building a Lego® model representing their vision about the challenge.

Sharing: participants share the story and the meaning of their own models.

Reflection: the facilitator guides the analysis of the models seeking deeper layers of insights.
The Hero's Journey facilitation reshapes the classic approach to Lego® Serious Play® by relying on Gestalt and analytical psychology and Theory U, leading participants to experience the human side of this methodology.
The Hero's Journey is an archetypal story pattern, common in ancient myths as well as modern day adventures. The concept of the Hero's Journey was described by the curious mythologist Joseph Campbell in his book The Hero with a Thousand Faces, inspired by the pioneering work of C.G. Jung and then refined by many other authors after him.
From Moses to Star Wars, from Oedipus to The Matrix and from Buddha to The Lion king the Hero's Journey - by running through a family of archetypal roles, stages and so designing the character's transformational arch - represents the foundation of millennia of storytelling.
What Joseph Campbell observed is that all stories consist of common structural elements of stages found universally in myths, fairy tales, dreams, novels and movies: then the Hero's Journey was his all-embracing metaphor for the deep inner journey of transformation that heroes in every time and place seem to share, a path that leads them through great movements of call to adventure and separation through the symbolic passage of a threshold, initiation and tests, ordeal and death, resurrection and return: hence the monomyth.
The Hero's Journey represent the most powerful experiential-metaphor of personal transformation and spiritual growth. Through it, "art, literature, myth and cult, philosophy, and ascetic disciplines are instruments to help the individual past his limiting horizons into spheres of ever-expanding realization (The Hero with a Thousand Faces).
Why is it so important and how does it impact us?
Our identity is a story. The one we have told ourselves so many times that we have ended up believing in it blindly.
So, how to stop it and start believing we can actually  change?
Well, in order to change ourselves we first need to  change that story . But that would require a stronger, shaking, transforming one.
Here lies the power of the  Hero's Journey .
REFERENCES:
I attended other workshops but none of them touched me so closely, I admired your "rich and passionate" approach, the desire to give us as many ideas as possible and above all your "giving yourself" when needed. The Hero's Journey experienced through Lego® Serious Play® is really POWERFUL, "looking" at our SELF after building it with your hands is really amazing. (Silvia Jazzarelli, Owner at J-Think)

This Journey was full of ideas and I feel that it has really moved something. I really liked the style of management that I found passionate and authentic. (Raffaella Nava, Marketing & Purchasing Officer | Philosophical Counselor)

The journey was a parenthesis in the swirling passage of time of this juncture of my life. A parenthesis in which I was able to slow down and get started, as if I had been subjected to a slow- motion effect, to look at what was happening to me outside and inside, to first observe the panorama and then gradually focus on the details: from the woods to the single tree. And so I rediscovered forgotten tin boxes in the attic. With a veil of dust. During the trip I blew on it and then I opened it, I looked at its contents, I held it in my hand, I manipulated it, I felt its weight and lightness. Inside were the fears that block, the courage that pushes you to go further, your element, the daimon, the fulcrum. And in the journey I was able to choose whether "to be or not to be", just to mention another hero. I would recommend it to everyone: everyone could make a profit. Two days cut out for yourself, the proper time in this society hit and run, like going to a wellness center for the soul ... and then massaged comes the time for action, or ineptitude ... but still aware and free to decide. Its added value is that you do it with pilgrims met by chance, whose history you don't know, you don't know anything about them, but gradually in their story you find pieces of who you are, and then you understand that there is a filo, an archetype that unites the narrative of humanity. And the participants are there by choice, or rather by call. (Massimo Ravasi, Educator)

I would describe this Journey as crossing an ocean to discover who I want to be when I grow up and to find the lost path that leads out of the forest. I take away the desire to deepen, the awareness that "reasoning with your hands" is an effective alternative compared to designing in front of a blank sheet of paper, but also an increased synthesis capacity. I would recommend it to managers and collaborators of operational departments, because it makes us more aware of the interconnections of processes and resources. But also to people in career transition like me; to personnel consultants; to managers who feel the need to put their strategy into play; to "customer care" professionals in financial services, with the aim of improving operational processes and making better use of synergies between departments. I find that the participants in the company workshops always struggle to detach themselves from their work, the combination Lego® Serious Play® + Journey of the hero seems to me a good formula to take them on an adventure that allows them to look at their daily lives through new glasses, allowing themselves the opportunity to "remake the world". (Gianluca Ponti, Settlement Services | Team Operations)
AGENDA DAY 1
9:00 - 9:15
09:15 - 13:00
The call to adventure

The Hero's birth
13:00 - 14:00
14:00 - 18:00
Beyond the threshold: the spirit guide

The hero's fellowship
AGENDA DAY 2
9:00 - 9:15
09:15 - 13:00
Meeting the oracle

Hero's final transformation
13:00 - 14:00
14:00 - 18:00
The hero's plan

The Challenge

Way back - new life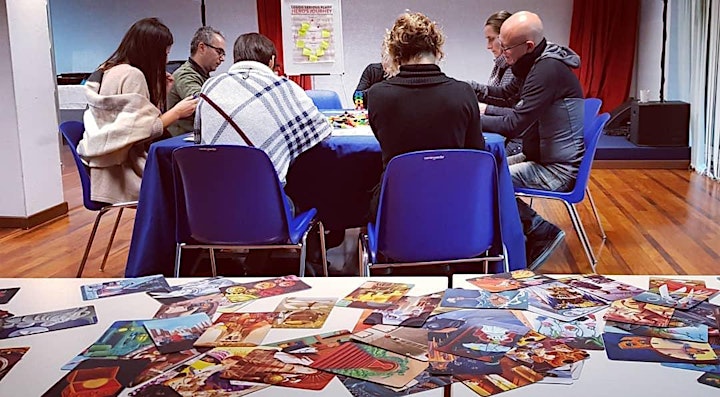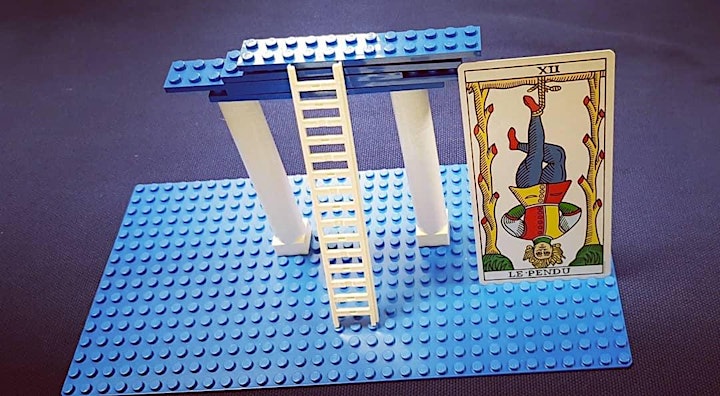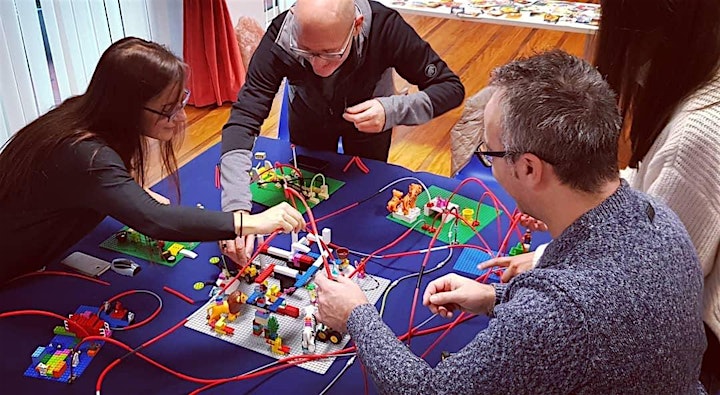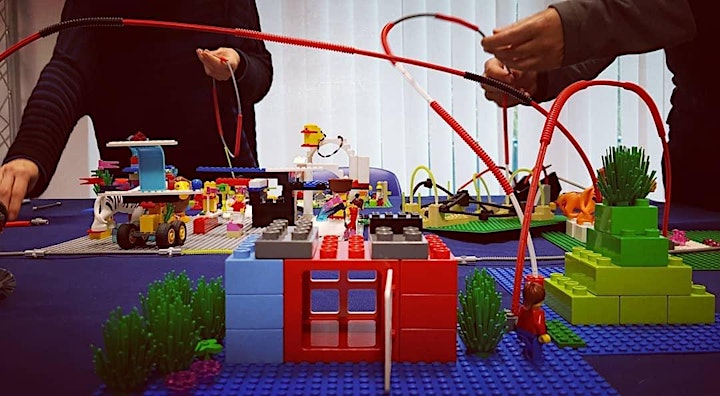 Datum en tijd
Locatie
Impact Hub
Linnaeusstraat 2C
1092 CK Amsterdam
Netherlands
Restitutiebeleid
Restituties tot 7 dagen voor evenement
Eventbrite-kosten zijn niet restitueerbaar.
Organisator van LEGO® SERIOUS PLAY® HERO'S JOURNEY
Certified facilitator in the LEGO® SERIOUS PLAY® method and materials at the Association of Master Trainers.
Expert in the field of Creative Talent Development.
Kaospilot.
Linkedin: https://www.linkedin.com/in/emanueleciccarelli/
Website: www.laborintus.org