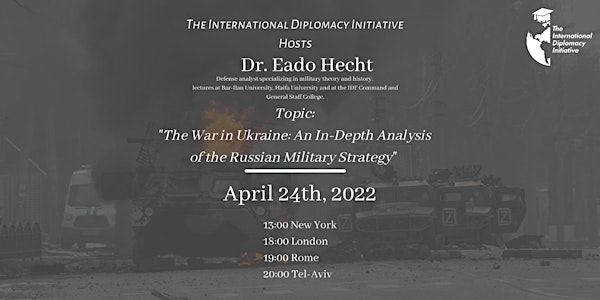 The War in Ukraine: An In-Depth Analysis of the Russian Military Strategy
The Intl' Diplomacy Initiative presenting: "The War in Ukraine: An In-Depth Analysis of the Russian Military Strategy" by Dr. Eado Hecht
About this event
War is an extremely difficult and complex business.
Russia's military is one of the leading and most devastating military forces in the world. Their military has some of the best equipment: the heaviest and most modern tanks, next-generation aircraft, and advanced naval vessels. It has invested in modernization and made what were considered some of Europe's most sophisticated plans for conflict. Moreover, it had planned and trained specifically for a war it was about to fight, a war it seemed extremely well prepared for and that many, perhaps most, people believed it would win.
To truly understand a military's effectiveness, analysts must investigate not only how it looks on a spreadsheet but also how it may function in the chaos and pressure of a battlefield. Having good equipment and good doctrine reveals little about how an army will perform in a war. To predict that, you must analyze not only its equipment and doctrine but also its ability to undertake complex operations, its unglamorous but crucial logistical needs and structure, and the commitment of its soldiers to fight and die in the specific war being waged.
Most important, you have to think about how it will perform when a competent enemy fires back.
The International Diplomacy Initiative is honored to host Dr. Eado Hecht for this month's Global Event – The War in Ukraine: An In-Depth Analysis of the Russian Military"
Dr. Hecht is a defense analyst specializing in military theory and military history. He currently lectures at Bar-Ilan University, Haifa University and at the IDF Command and General Staff College.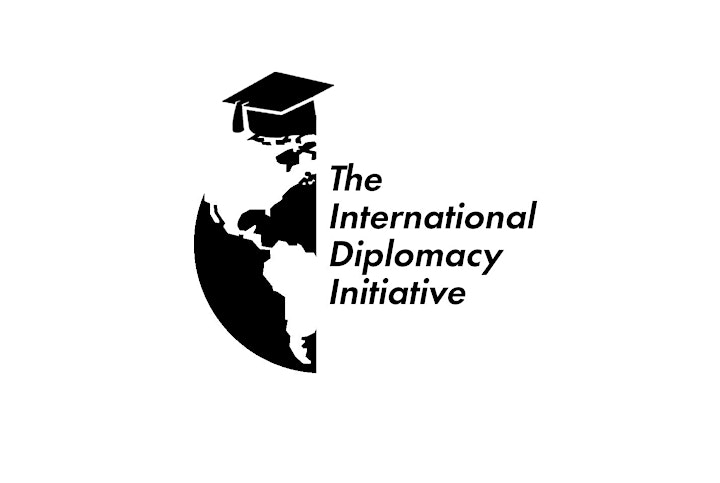 The International Diplomacy Initiative (IDI) is an international, student-run nonprofit organization dedicated to advancing diplomacy throughout the world. Engaging students and practitioners with real-world diplomatic experience through lectures and other events, IDI seeks to provide the next-generation of diplomats with the skills needed to enact global change.
The Initiative cooperates with embassies, multilateral organizations, NGOs, and more to engage young people in Israel and around the world.
Further info about the IDI you can find in our website
Interested to get involved in the IDI? please click here