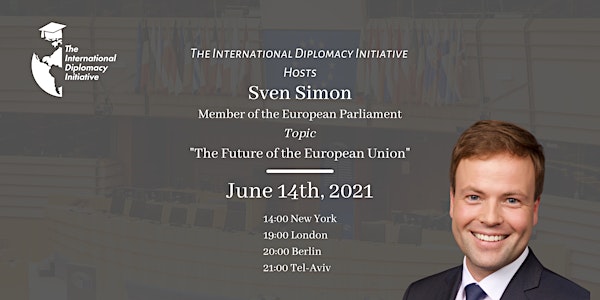 The Future of the European Union by Mr. Sven Simon
The International Diplomacy Initiative presenting: "The Future of the European Union" by European Parliament's member Mr. Sven Simon
About this event
The last decade of European integration has been challenging. The EU has struggled with a slow and geographically uneven economic recovery after the Eurozone crisis. Moreover, the EU has faced the rise of populist political parties, the rule of law crisis, the migration crisis and also the negotiations surrounding Brexit.
The outbreak of the COVID-19 pandemic has posed new challenges for the EU. Europe's economy is expected to shrink by seven percent as the rollout of vaccines across the continent remains inefficient and uneven. In these times of uncertainty and renewed challenges, how will the European Union respond? Will the European Union be able to reinvigorate the economy and emerge stronger from the pandemic? Is the European Union's reputation as a stabilizing and unifying force in the region slowly coming into question?
The International Diplomacy Initiative (IDI) is pleased to host MEP Sven Simon for "The Future of the European Union" where he will offer his analysis into the current state and future of the EU. Formerly a law professor and joining the European Parliament in 2019, Simon has his finger on the pulse of regional issues and is excited to share his insights with students and young scholars across the globe.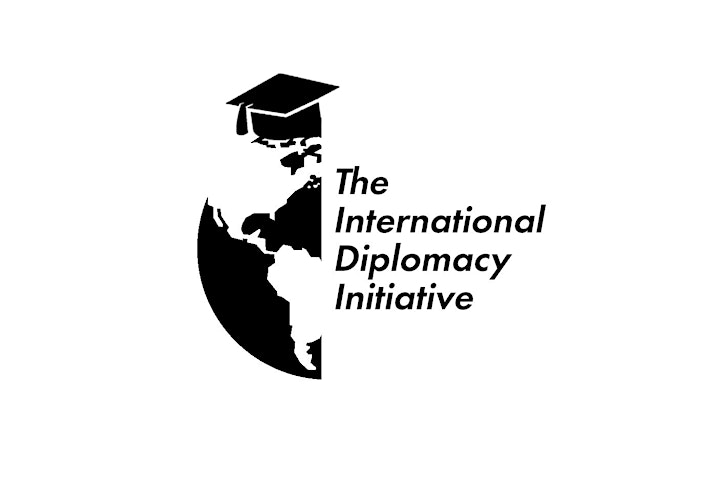 The International Diplomacy Initiative (IDI) is an international, student-run nonprofit organization dedicated to advancing diplomacy throughout the world. Engaging students and practitioners with real-world diplomatic experience through lectures and other events, IDI seeks to provide the next-generation of diplomats with the skills needed to enact global change.
The Initiative cooperates with embassies, multilateral organizations, NGOs, and more to engage young people in Israel and around the world.
Further info about the IDI you can find in our website
Interested to get involved in the IDI? please click here