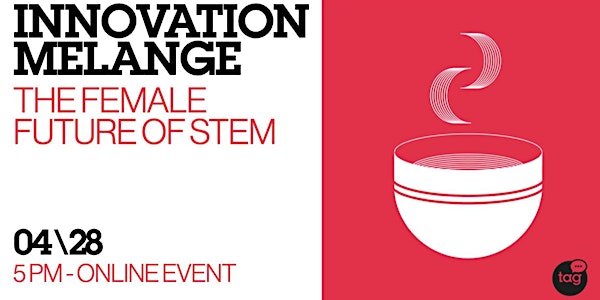 The Female Future of STEM: Education & Career Opportunities || ONLINE EVENT
Join our first Online Innovation Melange! We'll dive into the topic of women in STEM and how old thinking patterns can be broken down.
About this event
The Female Future of STEM: Education and Career Opportunities for Women
Margarete Schramböck (Federal Minister for Digital and Economic Affairs), Gloria Katharina Wagner (Graduate in Business, Research on factors for the lack of women in the IT), Mahdis Gharaei (Co-Founder, The Female Factor) and Ruba Abu Isa (Alumna, Talent Garden Innovation School) will share their personal and professional experiences and discuss about the topic of education and career opportunities for women in the STEM industries (Science, Technology, Engineering, Mathematics).
We are looking forward to this one-hour discussion on solutions and educational paths open to men and especially women. We dive into questions like:
What patterns are behind the underrepresentation of women in IT?
How can the old patterns of thinking among young women be broken down and new opportunities created?
The Problem:
Only 25% women are employed in the STEM professions in Europe
Female graduates account for less than 25% of all technical university degrees in Austria
Individuals act according to stereotypes (e.g. "women are bad at mathematics")
Self-underestimation: Girls and women rate themselves much worse in computer skills and mathematics than boys and men despite equal performance
There are only few female role models in IT that serve as role models for girls and women
The Panelists:
The discussion is moderated by Victoria Devecsai, Marketing & Communications Manager, Talent Garden
What's the Innovation Melange about?
> Melange <
Noun
A mixture, or a group of different things or people
Austrian milk coffee, half of which consists of milk
The Innovation Melange is the monthly event open to the public organised by the Talent Garden Innovation School Vienna. At each event, you can listen to short talks based on innovation or digital tech topics, learn from the speaker's experiences and discuss afterwards with the others. The speakers will be either members of our Talent Garden community, industry experts in the specific field or members of the Innovation School faculty.
Important information
This event is an online event and will take place on ZOOM.
After your registration on Eventbrite, you will receive an e-mail with the link to the actual online event. You can enter via the link provided on the day and time of the event (April 28, 5pm).
The number of guests is limited and only registered people can enter the event.
Please note that the event will be recorded and it's content might be used for future marketing activities.