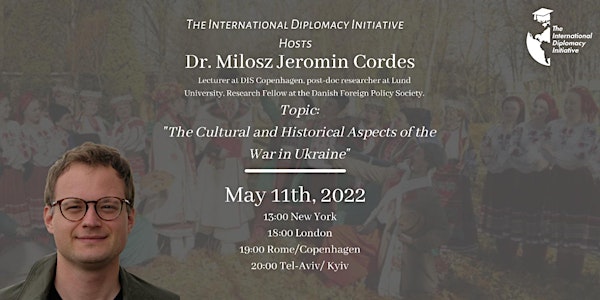 The Cultural and Historical Aspects of the War in Ukraine
The International Diplomacy Initiative presenting: "The Cultural and Historical Aspects of the War in Ukraine" by Dr. Milosz Jeromin Cordes
About this event
Ukraine and Russia share roots stretching back to the first Slavic state, Kievan Rus, a medieval empire founded by Vikings in the 9th century. Today, we find the two former republics of the Soviet Union are once again in conflict.
The historical reality of Ukraine is complicated and is built up of a thousand-year long history of changing religions, borders, and peoples. The capital, Kyiv, was established hundreds of years before Moscow, and both Russians and Ukrainians claim it as a birthplace of their modern cultures, religion, and language making the history and culture of Russia and Ukraine forever intertwined.
The International Diplomacy Initiative is honored to host Mr. Milosz J. Cordes for this month's Global Event – "The Cultural and Historical Aspects of the War in Ukraine".
Mr. Cordes is a post-doc researcher at Lund University, a research fellow at the Danish Foreign Policy Society (DUS) and a lecturer at DIS Study Abroad and holds a PhD in Cultural Studies. Previously, Mr. Cordes worked as a career diplomat at Poland's Ministry of Foreign Affairs and served as Vice-Consul at Poland's Consulate General in Kaliningrad, Russia.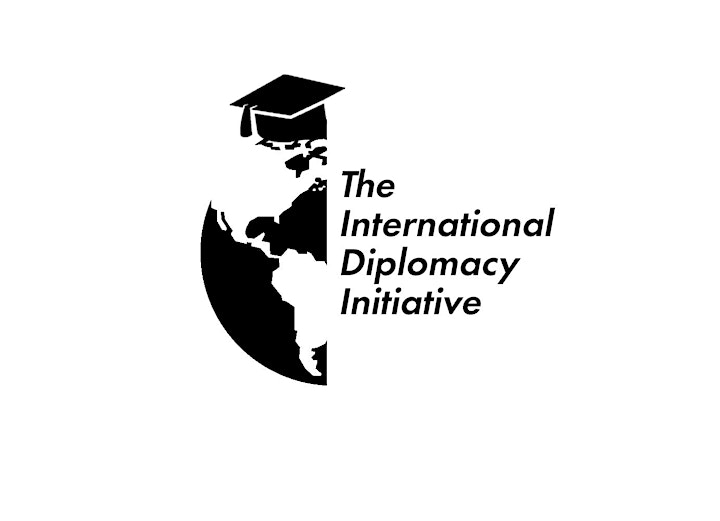 The International Diplomacy Initiative (IDI) is an international, student-run nonprofit organization dedicated to advancing diplomacy throughout the world. Engaging students and practitioners with real-world diplomatic experience through lectures and other events, IDI seeks to provide the next-generation of diplomats with the skills needed to enact global change.
The Initiative cooperates with embassies, multilateral organizations, NGOs, and more to engage young people in Israel and around the world.
Further info about the IDI you can find in our website
Interested to get involved in the IDI? please click here