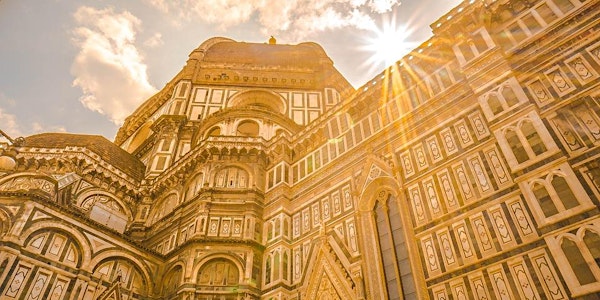 The BEST tour in FLORENCE - Renaissance and Medici tales
By Your Free Walking Tours in Florence
Date and time
Fri, 2 Dec 2022 10:00 - 12:00 CET
Location
Firenze piazza san lorenzo 35R Firenze Italy
Description
This tour is a great introduction to the city for both first-timers as well as returners. It covers the main attractions of the city and also the hidden gems that are well and truly "off the beaten track" and gives you facts you wouldn't know or notice walking around by yourself.
While you 'll be led through the city you will be even accompanied through three centuries full of thrilling stories about the Medici family who influenced Florence's history; little by little the Renaissance will become alive in front of you.
You will not be involved in a boring, neutral lecture, but in a pleasant stroll through the center of Florence, taking in everything as it comes but also learning plenty about the history of the city in a friendly and easy-going atmosphere.
This tour is about Florence, naturally, but it is also about you and what you would like to get from a guided tour to let you get a unique and unforgettable experience.
Booking is completely free, fast and easy. Book your tour now!
About the organiser
We are a group of friends and Florence's licensed tour guides. We are in love with our city and we would like to share this love with you. That's why we have decided to offer some tours to let the travelers discover the wonders of our magnificent hometown. Our passion, enthusiasm and professionalism are our strengths and the perfect ingredients to let you experience Florence through the eyes of a local.