Event Information
Refund policy
Refunds up to 30 days before event
Eventbrite's fee is nonrefundable.
Bring your own project at the Platform Design Sprint and learn how to apply the Platform Design Toolkit by designing your platform strategy.
About this event
The 2-DAY (11 hours) ONLINE PLATFORM DESIGN SPRINT - DESIGN YOUR PLATFORM STRATEGY
The online event in a nutshell
Our classic and strongly appreciated Platform Design Toolkit Live Masterclass that has been delivered to hundreds of practitioners worldwide and online has been deeply updated: it's now more effective.
It's the perfect training if you want to fast learn the Platform Design Toolkit by applying it directly to your project and create or update your platform strategy.
You will:
Receive a couple of weeks before the Sprint the preparatory materials and a self-paced workflow, to prepare the project brief you're going to use at the sprint. This preparatory phase will require one or two days of work on your side (depending how deep you want to prepare yourself for it): please be sure to reserve proper space for that.
Join a 2-session, real-time online training and facilitation experience with live trainers (this is not a MOOC, there will be no pre-recorded video, all will be live). Warning: it's a design sprint, very intense but enjoyable as well!
Get access to Platform Design Toolkit templates through Miro.com (our preferred platform for remote collaboration, see www.platformdesigntoolkit.com/miro);
Use Zoom.com and Breakout rooms for Coaching with Platform Design Toolkit Trainers and for participant-to-participant feedback and interactions on the project contexts;
No additional technology or support will be requested to the participants, we'll provide all the technology. Just need your laptop and a stable Internet connection;
IMPORTANT: You can work on your own project and accelerate it, or join other attendees' projects, or work on example contexts provided by us. Read below for more details.
> can't join on these dates? Look for other dates here: https://platformdesigntoolkit.com/platform-design-training-programs/
TEAM TICKETS 
If you're planning to buy multiple tickets reach out to get group discounts. We provide an additional 10% discount (doubled respect to ou live events) for each further participant (groups of 2 get 10%, groups of 3 get 15%, groups of 4+ get 20%). 
>> FOR DIRECT PAYMENT THROUGH BANK WIRE PLEASE CONTACT US <<
What's this Platform Design Sprint about?
A moment of training and strategic thinking at the same time: two sessions where you will learn - either independently or in a team - to use the Platform Design Toolkit, the most comprehensive set of tools for the design and prototyping platform strategies, used by thousands of practitioners around the world.
You'll be able to apply it directly to your product, a process, a new service, a startup idea, or to the whole organization, or to explore a market that you care about.
After building your strategic vision, we will help you prepare an implementation plan to validate your idea of a platform and test it through a lean prototyping approach that will prevent mistakes and waste of energy and money.
We will help you to get straight to a Minimum Viable Platform that will validate the appeal for your reference ecosystem, and we will prepare you to grow after.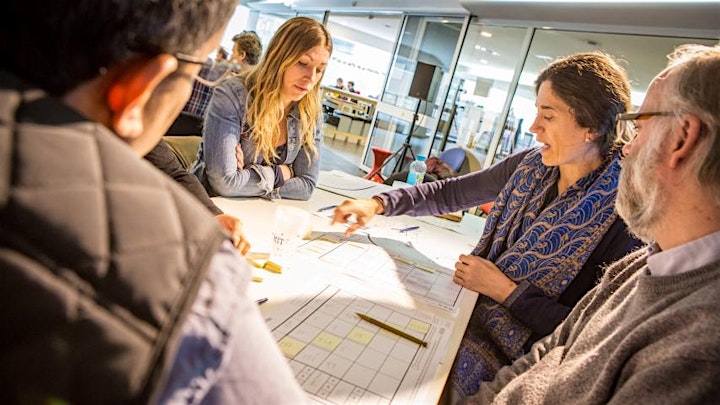 What you will get from the Sprint:
save you from bad investments and wasted expenses
bring you from zero to a clear execution plan for the coming months.
Why are Platforms so important?
Thanks to the increasing impact of technology and networks, platforms are transforming markets and dominate the business of the 21st century. The giants of the web such as Google, Apple, Amazon, Facebook or Salesforce have been joined by new unicorns like Uber or Airbnb, and lately by many smaller platform players: all these players succeeded to transform their target markets, generating insane amounts of new value from interaction, personalization, and efficiency.
But what is a Platform in the end? To create a platform strategy to connect users - being they individuals or organizations - in the ecosystem is just the best way that companies have today to generate organic growth and gain a key position in a specific market they're targeting - or to achieve their objectives as organizations.
Numbers show that platform strategies generate exceptional results and enable organizations to meet the growing need for personalization of customers, with sustainable investments.
Platform strategies help startups and large companies to create new products and services by investing less and leveraging on the energy and resources in the ecosystem - by creating a marketplace.
>> Read more about innovating your business with platforms in this selection of posts <<
Platform thinking can also allow you to rethink existing processes in organizations - such as HR, open innovation, supply chain, competences development and more: entire organizations themselves can evolve by following these principles.
>> Read more about the Platform Organization in this selection of posts << 
Even nonprofit and public institutions are using the platform strategies for mobilizing their users and create greater value with lower cost, creating customized and effective solutions for their communities.
What will you learn in this workshop?
How to recognize the entities and the main role in any ecosystem, built around a platform potential
How to design channels to monetize transactions and help the community-ecosystem to produce and exchange value in the platform
How to create support services for the ecosystem, that help participants improve their performance and create new opportunities
How to set a step-by-step validation plan that aims to waste fewer resources as possible in the realization of the first prototype platform - the Minimum Viable Platform
How to use a practical and open framework (Creative Commons) you can use dozens of times in your professional activity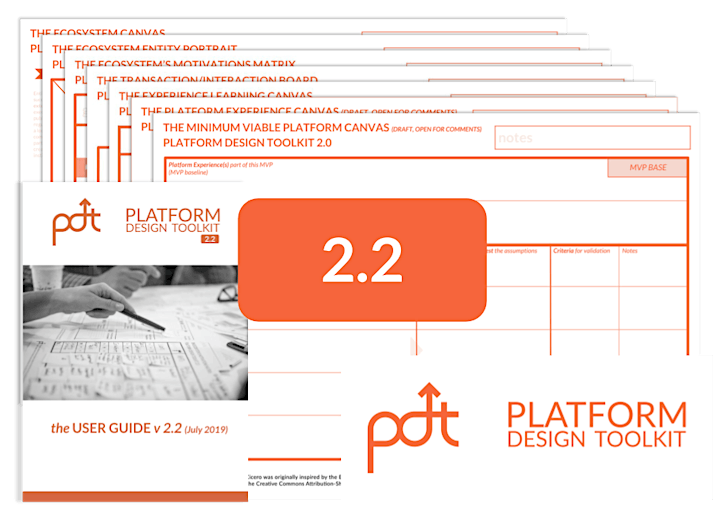 Program
Understanding the reference ecosystem. The first phase of the workshop will help you better understand your target market, to map all available roles for actors of the ecosystem and the reasons that they have to join your platform strategy: you will learn how to motivate everyone to join and participate, relying on clear and operable incentives.
Create a platform prototype model. We will create a clear vision of how your platform will provide the channels for transactions, and a range of services enabling the ecosystem: by doing so the platform will create a special advantage for the participants and will give them exponential growth opportunities.
Prepare validation, prototyping, and growth. We will then help you prioritize the features and key stakeholders of the platform and will set up the most effective methods of validation of your strategy. We will create a clear plan for validation and prototyping, and we will study the first possible strategies for hacking growth to grow the adoption of your platform strategy in your target ecosystem.
Topics of the Online Class
We will give you context and discuss the technological and social enablers that led to the revolution of the platforms. We will use the practical design tools (canvases) part of Platform Design Toolkit to generate a powerful vision and identify the core transaction engine.
After identifying the learning engine, we will explain how lean validation and prototyping fit the context of multi-sided platforms, and we'll set up a validation path for the key assumptions behind the core platform experience.
Note:
If you do not have a platform project we will use a market opportunity to explore an existing platform or a fictional one in the modeling exercises.
The organizing team will also be available before the course to help you identify your project work in such a way as to maximize learning and operating results for you.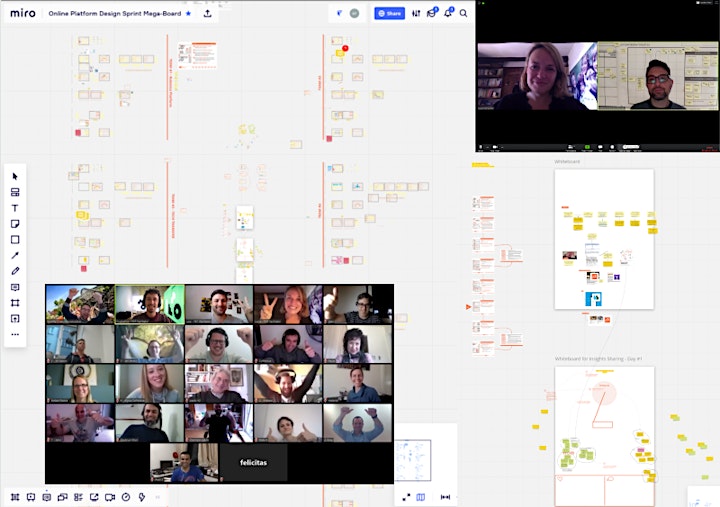 Expect to get your hands dirty
The masterclass is based on 20% content transferred by the teacher-facilitator in short pills - instructions and reflections - and 80% work on project works. The teachers use a model based on recurring cycles of briefings-exercise-reflection that will help you easily stick the new capabilities into your set of skills.
It will be possible to work in a team (teamwork is highly recommended), or individually, or even to find a "partner" at the beginning of the master class.
There will be many moments where - if there are no constraints of secrecy in the project that are brought to the masterclass - you'll be able to exchange ideas and views with the lecturer and participants, greatly enriching your learning and design experience.
Who is this course for? - Target Audience
This workshop is designed for:
Managers who deal daily with innovation in companies large and small, who need to create new products and have to deal with restricted investment capacity;
Startuppers who, individually or in teams, want to work to create their hypothesis of product and market and then quickly begin validation;
Designers and Consultants who want to learn how to master a set of design tools that are simple to apply, to design effective strategies that are in line with the times;
Community managers from digital platforms or even collaborative spaces such as incubators, maker spaces, co-working spaces;
Public officials and social entrepreneurs who want to understand how to increase the social impact of collaborative services with less investment.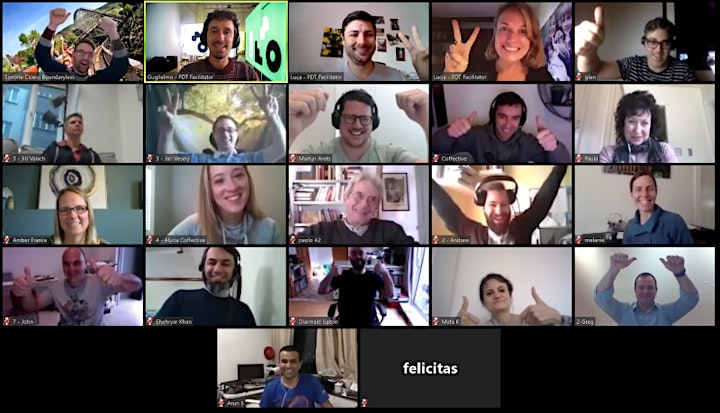 Apply for the Positive Shaper Ticket
Conscious of the environmental, social and development challenges we face in our times and the positive role of Platform Design and ecosystem mobilization in tackling these issues, we decided to create the Positive Shaper Tickets.
We are offering complete or highly discounted access to our Online Platform Design Sprint where you will learn through a hands-on approach how to design strategies that pull and multiply impact beyond the potential of the limits of the organization. You will learn how to orchestrate ecosystems to self-organize, facilitate the interaction between producers and consumers, and how to generate network effects that multiply the value for everyone. Apply here.
FAQ
How should I prepare for the course?
We will send participants, about two weeks before the course, a series of links.  They will not be needed, however, for the successful participation in the course. The best way to prepare is to choose and refine an idea of the platform strategy that you want to accelerate during the course also with the proactive support of the teaching team.
It is a course for beginners or experts?
This course is on advanced material - the creation of new products and services or the rethinking of organizations - but does so in a practical way and leaving to the participants the tools and references to use, so it is a course for participants that understand the context, but it does not require any previous knowledge on the subject of platforms, innovation or design. 
I'm already executing a platform strategy, can I still attend?
This methodology has been used at any stage of a platform: from the very beginning of projects to prototypes in the making in need of being challenged, to already consolidated projects and businesses that need to pivot strategy. There's no moment in time where making sense with the Platform Design Toolkit is discouraged.
The Platform Design Toolkit: the next generation design tools
Born in 2013, the Platform Design Toolkit is used worldwide by successful startups and social enterprises. Large international groups and public entities are also among the customers that designed platform strategies with Platform Design Toolkit. 
European and American Business Schools have used it in their courses and seminars. Designers and entrepreneurs from around the world have used it to shape and improve their business ideas and impact.
You can see some of our adopters here: http://platformdesigntoolkit.com/create/
To better understand the opportunities behind platform design, download the free white paper sponsored by SWIFT Innotribe, the innovation team of one of the most important players in global finance.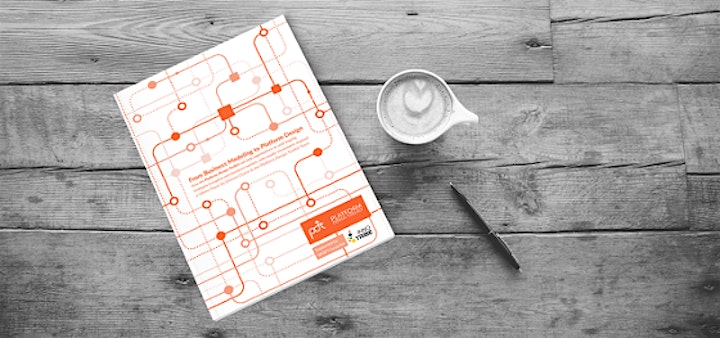 TESTIMONIALS about the PLATFORM DESIGN ONLINE SPRINT (formerly Masterclass)
[ CLICK HERE TO WATCH THE SHORT TESTIMONIAL VIDEO]
"I am not overstating it when I say that the Masterclass was transformative for me and the rest of the Coffective Team.  It will go down as a pivotal 2 days where we learned critical techniques to package 9 years of thinking, progress and ideas into a cohesive platform strategy.  Simone said that PDT is focused on reorganizing the world in the next 10 years and I believe their resources will play a key role in making that happen.  I encourage anyone who wants to play a role in creating a more effective impact world to participate in the Masterclass"
Ryan Comfort, PresidentCoffective
TESTIMONIALS about the PLATFORM DESIGN MASTERCLASS
"Great workshop to understand the essentials of platform design thinking and how to apply customer development and lean startup thinking to develop a platform proposition." 
Bas Van Ulzen - Former Global Lead Accelerator and Innovation coach ING, Global
"One of the most enlightening masterclass you can follow; the epochal changes that involve society and the way to produce value are widely described by the design platform, giving new and fundamental tools to understand our world."
Giuseppe Pasceri - CTIO Jobrapido
"The platform design toolkit is more than a tool, it is a mindset. It helped us explore how to connect all the players around innovation challenges".
Genevieve Douhet - Associate Director - Innovation Société Générale
"So deceptively simple, yet the platform concept is profound enough to be radically transforming the global economy. The 2-day masterclass is essential in giving you all the tools, and the mindset to go along, to truly understand what it means to live and prosper in this new era "
Ron Kersic - Platform Architecture & Design, CTO Office ING, Global
"The master class really changed my perception of what is possible with platform thinking. The toolkit released the creativity leading to this change. The PDT is something we will have great use of in our future business modeling."
Christer Berg - CEO, The Swedish Computer Society
TESTIMONIALS about the PLATFORM DESIGN TOOLKIT
"In an increasingly networked world, we're going to need more tools like the Platform Design Toolkit"John Hagel - Deloitte Center for Edge Innovation
"Platform Design helped us craft our vision and get into YCombinator with a scalable business model"Tin Hang Liu - OSVehicle CEO
CONFIRMATION, TICKET INFORMATION & CANCELLATION POLICY
Please note that the event is confirmed.
Our standard confirmation/cancellation policy:
You'll receive a message when we confirm the event officially. In case of cancellation, you'll obviously receive a full refund or the possibility to rebook to a later date with Early Bird pricing and thus a partial refund in case you bought a regular ticket.
Be sure you select the right option if you're an EU VIES-registered VAT holder: you will save 22% VAT in that case and your ticket will be much cheaper.
ATTENDEE'S REFUND POLICY: If you decide to cancel your ticket, you'll be able to ask for a full ticket refund until 15 days before. No money refund will be offered after that date: you'll be given a free admission ticket for any of the upcoming ONLINE PLATFORM DESIGN SPRINT - Bring your own project - in English organized directly by the Platform Design Toolkit team in the following months. 
>> FOR DIRECT PAYMENT THROUGH BANK WIRE PLEASE CONTACT US <<
Resources related to Platform Design Toolkit
Your Trainers*
*Please note that the final trainers' squad will be tuned to the final number of attendees to the training. In any case, you will be trained by one or more senior trainers with a large experience in training and delivering Platform Design Workshops worldwide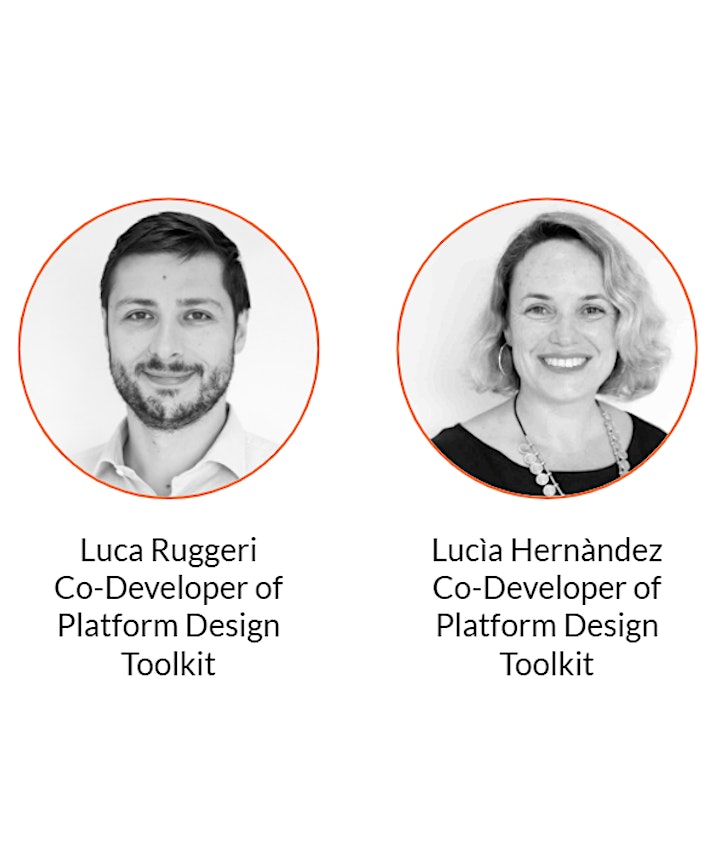 Date and time
Location
Refund policy
Refunds up to 30 days before event
Eventbrite's fee is nonrefundable.
Organizer of The 2-DAY ONLINE PLATFORM DESIGN SPRINT - Design your Platform
Boundaryless SRL is the organizer of training events on the utilization of the Platform Design Toolkit.
The Platform Design Toolkit is a set of design tools consisting of several canvases and is suitable for the design of digital and non digital platforms that facilitate value creation through the involvement of users and ecosystem partners.
 The Toolkit is suitable for the startup phase, for corporate players who want to innovate by investing less and having better results, and also for community projects and for institutions and social enterprises that want to scale their impact.