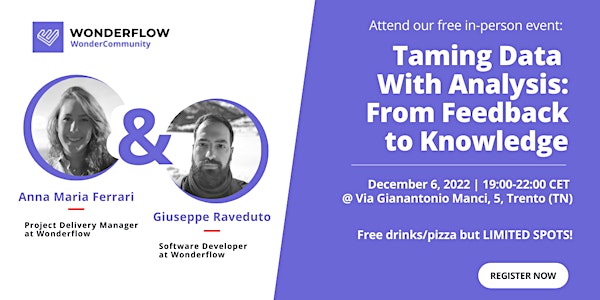 Taming data with analysis - WonderCommunity #4
Taming data with analysis: from feedback to knowledge.
When and where
Location
Palazzo Fugger Galasso 5 Via Gianantonio Manci 38122 Trento Italy
About this event
In an environment full of non-organized data, Wonderflow faces the challenge of extracting information that is transformed, by the clients themselves, into valuable knowledge.
Anna Maria and Giuseppe will be talking about the everyday actions to make this possible.
Anna Maria Ferrari
ABSTRACT - There is a lot of value in what customers are saying about a product or a service; but what is the process of getting that information? What type of data is relevant to be stored and analyzed?
Anna Maria will be talking about the journey of data, from the customer to the dashboard.
BIO - My name is Anna Maria; I am a Delivery Manager in the Project Management Team at the Trento office.
I studied Management during my master's, and I dare to say that there is nothing more fitting than what I am doing right now.
My main goal on a daily basis is to get everyone together in order to deliver value to the clients; I like having contact with different teams, and different backgrounds, so I can expand my ways of communicating with people.
Giuseppe Raveduto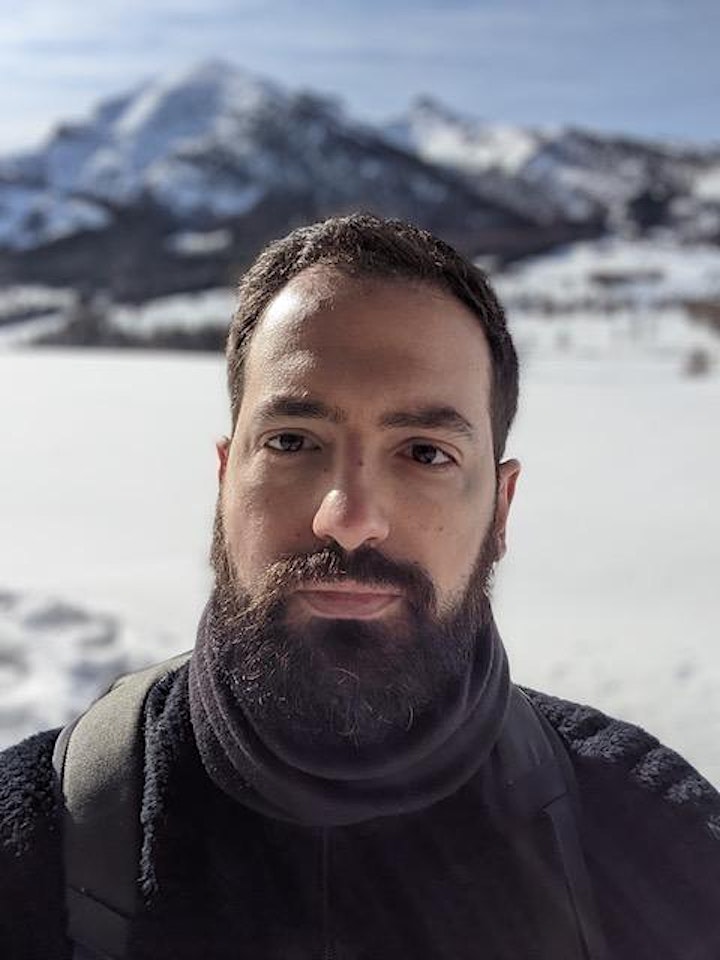 ABSTRACT - In this talk, we will look at how to manage a data stream and analyze it in real-time and how to delegate the most tedious part to the right tools, while focusing on what matters
BIO - Computer engineer and geek, passionate about new technologies and decentralized systems. Currently working as a developer @ Wonderflow where I help maintain and improve our dashboard. In my spare time, I love skiing, hiking, and creating improvised IoT gadgets
Pizza and drinks offered by Wonderflow after the event 🍕🍻
💜 Follow us on Instagram 💜