Sales Have Ended
Registrations are closed
Dear participant, your registration is now complete. you will receive a message to your e-mail address with the confirmation of your participation, the link to the webinar and some instructions. Thank you again for your interest! The SULPiTER Team sulpiter@regione.emilia-romagna.it
Sales Have Ended
Registrations are closed
Dear participant, your registration is now complete. you will receive a message to your e-mail address with the confirmation of your participation, the link to the webinar and some instructions. Thank you again for your interest! The SULPiTER Team sulpiter@regione.emilia-romagna.it
Description
The SULPiTER project is glad to invite you to the next webinar targeted to authorithies dealining with city logistics problems.
The trainings are organized by the project SULPiTER (Sustainable Urban Logistics PlannIng To Enhance Regional freight transport) with the aim to develop and to improve the Sustainable Urban Logistics Plans (SULPs) in Functional Urban Areas. SULP, as part of the Sustainable Urban Mobility Plans, is specific for freight and for this reason some activities are slightly different from the general mobility.
In this webinar we will learn how to setup and organize a Freight Quality Partnership, groups of transport operators and local authorities that come together to deal with matters of freight access and deliveries in a particular location.
The key note speech will be held by Prof. Micheal Browne, visiting Professor at the University of Gothenburg and former Professor at the University of Westminster in London.
About Michael Browne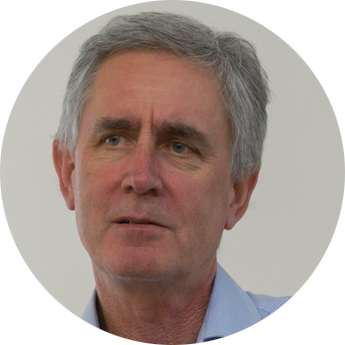 I have been a full-time professor at the University of Gothenburg since 2015 having been part of the Visiting Professor Program for the previous three years. My main research focus is on urban goods transport and I provide academic leadership for the Urban Freight Platform a joint University of Gothenburg and Chalmers initiative supported by the Volvo Research and Educational Foundations (VREF). I am committed to engaging practitioners and policy-makers with the research community to focus on all aspects of logistics that impact on future patterns of urban goods transport and logistics. I also work on broader research topics research concerned with many issues in sustainable logistics including: e-commerce and home delivery, energy use in the supply chain and the interaction of policy and business decisions. The importance of working with stakeholders in in the cities. Prior to moving to Gothenburg in 2015 I worked for over 20 years at the University of Westminster in London and I continue to chair the Central London Freight Quality Partnership bringing together London boroughs, Transport for London and a range of businesses and their representative associations. I teach on courses in logistics and sustainability and also retail logistics.
Source: University of Gothengurg official website
FAQs
How can I contact the organizer with any questions?
Is it ok if the name on my ticket or registration doesn't match the person who attends?
Yes it is ok. Please make sure that for each participant there is a different registration
What is the link to the webinar?
After your registration an e-mail will be generated (be sure you inserted your correct e-mail address) with the link to the webinar
You will receive a PDF with the link and with some suggestions
Do i need a particular equipment to follow the webinar?
Although you can simply connect and use the speakers of your PC, an headset is suggested in order to improve the sound quality
Organiser of SULPiTER Webinar on Freight Quality Partnership | Prof. Michael Browne
SULPITER will support policy makers in improving their understanding of FUAs freight phenomena in an energy and environmental perspective. 
The project will enhance their capacity in urban freight mobility planning in order to develop and adopt sustainable urban logistics plans (SULPs). Policy makers in Bologna, Budapest, Poznan, Brescia, Stuttgart, Maribor and Rijeka will engage, in cooperation with further local, regional and national non-partner authorities and with technical partners. 
They will work on transnational policy capacity building, and on the development of transnational analytical and governance tools, resulting in improved and adopted policies for the future energy and environmental sustainability of freight transport in central European FUAs.