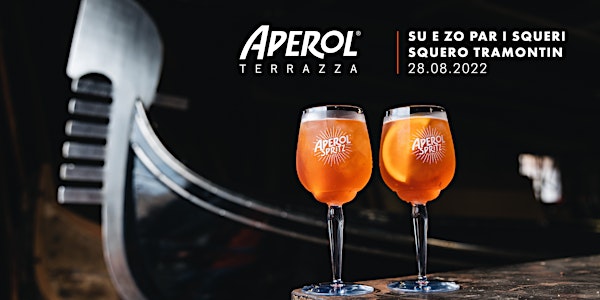 Su e Zo par i Squeri - Squero Tramontin - 28.08.2022
Free Guided Tours _ Squero Tramontin
When and where
Location
Squero Domenico Tramontin e Figli 1542 Sestiere Dorsoduro 30123 Venezia Italy
About this event
EVENT INFO
Terrazza Aperol invites you to discover Venice and the artisan realities that live off the local traditions.
On the occasion of its first birthday, TERRAZZA APEROL wishes to celebrate together with his city with a DEDICATED EVENT.
On August 28th, GUIDED TOURS in Italian and English will take you through the history of the Squero Domenico Tramontin & Figli.
At the end of the guided tour we are waiting for you in TERRAZZA APEROL to celebrate together and live a moment of authentic Venetian aperitivo!
THE SQUERO
The historic Tramontin shipyard is one of the most famous shipyards in the world where for 138 years the Tramontin family has been designing, building and restoring the typical boats of our lagoon: from caorline to batelins to the famous gondolas. But not only that, the squero is famous for its all-female management, a circumstance that makes it even more unique.
IMPORTANT
Tours with a local guide will be offered free of charge, upon registration and booking and subject to availability.
There are several shifts in Italian and English from 10.00 to 17.00.
The approximate duration of each tour is approximately 60 minutes.
It is possible to take part in only one tour during the day.
We invite those who wish to participate to book at the most suitable time. Delays with respect to the booked time of more than 15 minutes imply the automatic cancellation of the reservation.
______________________________
In case of emergency, only on August 28th, it will be possible to contact the number +39 041 5237762.
______________________________
We advise our partecipants that during the day part of the guided tours will be photographed and filmed by communication operators and will be used by Terrazza Aperol srl for promotional advertising activities on the website and on its social channels.