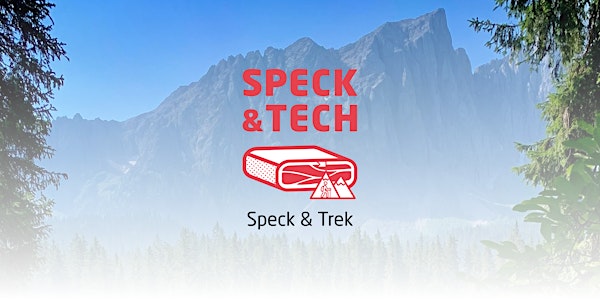 Speck&Trek #1
Our tech community mixed with trekking and lunch on top of one of the nicest locations around Trento, Cima Marzola
When and where
Location
Rifugio Maranza 23 Strada per Maranza 38100 Passo del Cimirlo Italy
About this event
As they say: "And now for something completely different". Welcome to our first Speck & Trek event, taking place on Saturday, May 28!
The formula is simple: our tech community, mixed with trekking and lunch on top of one of the nicest locations around Trento, Cima Marzola! We bring the panini, you just need to bring yourself, drinks and snacks, a hat, and a pair of boots (and a few friends are welcome as well 😉).
We will leave in the morning at around 9.30 AM from Impact Hub Trentino, meet at 10.00 AM at Rifugio Maranza, then hike together to the top, have lunch with tasty panini and sunbathe.
On the way back, we will stop at Baita Fontana dei Gai, managed by our friends of Associazione Glow, where we will have plenty of space to relax, drink something (someone said birrette?) and enjoy an AMA (Ask Me Anything) session on digital education, algorithms and computational thinking with our guest and host, Prof. Alberto Montresor.
After a few hours of tech chats, we will close the day by coming back down to where we started. Here you can find the GPX file of the track for the day.
Speck&Tech + trekking: what more can you ask for? 🎉
Please note: closer to the date and depending on the weather forecast, we will decide whether the event will take place or if we will postpone it to Sunday, May 29. So please, sign up using an email address that you actually read 😁
Tentative Agenda recap:
9:00 - 10:00: Get together and move to Maranza
10:00 - 13:00: Trek to the top of Cima Marzola
13:00 - 14:00: Lunch, relax and sunbathe
14:00 - 15:00: Hike to Baita Fontana dei Gai
15:00 - 17:00: Network with Glow + AMA with Montresor
17:00 - 18:00: Get back to the starting point