Description
Specification By Example Workshop
Milan (IT), 25th - 26th March 2019, with Gojko Adzic.
Course Abstract
Specification by example is a collaborative approach to defining requirements and tests for based on capturing realistic examples instead of abstract statements.
It is the cornerstone of any successful requirements and testing and requirements strategy with agile and lean processes, such as Scrum, Extreme Programming and Kanban.
This workshop teaches you how to apply specification by example to bridge the communication gap between stakeholders and implementation teams, build quality into software from the start, design, develop and deliver systems fit for purpose.
Program
Day 1
Facilitating specification workshops
Getting the right examples, quickly
Avoiding the most common mistakes in product backlog refinement
Why/when to do specification by example, and when not to do it
What teams that do this really well do differently from those that just waste time.
Day 2
What are the most popular tools/how they differ
What makes a good specification/test for this context
How to clean up legacy specifications/tests
How this fits into Scrum/Kanban/…
How to start changing the process in your company.
What will you learn
This workshop is based on Gojko Adzic's books Specification by Example and Bridging the Communication Gap.
Through facilitated exercises and discussion, you will learn:
How to extend specifications with examples to create a single source of truth for testing and development
How to avoid functional gaps and inconsistencies in specifications and tests
How to run specification workshops to facilitate collaboration
Good practices for designing specifications with examples and acceptance tests for agile teams
How to create a living documentation system to facilitate change and improve your process long-term
How other teams, from small web startups to large distributed teams in investment banks, apply specification by example in their contexts.
Who should attend this course?
The workshop is aimed at delivery team members (programmers, testers, business analysts and product owners) mostly working in iterative delivery, such as Scrum or Kanban. Prior experience in delivering software iteratively is useful when attending this workshop, but not required.
F.A.Q.
Tools & Laptop: Do I need my laptop?
No, you won't need your laptop to attend this workshop.
Entry requirements: Do I need to know anything in particular prior to attending this workshop?
No.
Teaching language: What language will this workshop be in?
This course will be taught in English.
About the workshop
Language: The workshop will be held in English.
Time: from 9.30 am to 5.00 pm.
Venue: Pirelli Institute, Viale Fulvio Testi, 223, 20162, Milan (find out how to get to the Pirelli Institute here).
Laptop: You won't need a laptop for this workshop.
Dress code: Informal.
Included in the price: two coffee breaks and lunch with the trainer and the other attendees are also included in this ticket... because networking matters :)
Not enough? Drop us a line at info@avanscoperta.it.
N.B.
The workshop is now CONFIRMED! :-) See you in the classroom?
Questions? Drop us a line: info@avanscoperta.it
Link to the website: https://www.avanscoperta.it/en/training/specification-by-example-workshop/
Read our Q&A with Gojko Adzic!
Trainer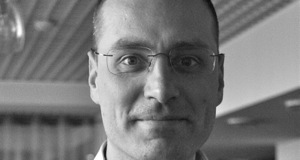 Gojko Adzic
Strategic software delivery consultant who works with ambitious teams to improve the quality of their software products and processes. He specialises in agile and lean quality improvement, in particular agile testing, specification by example and behaviour driven development.
Where
Istituto Piero Pirelli, Viale Fulvio Testi, 233, 20162, Milan (Italy).

When
25th - 26th March 2019, from 9.30am to 5.00pm.
Payment
PayPal, Credit Cards, or Bank Transfer via info@avanscoperta.it
Under_Cover_Learner Discount - SAVE 20%
If you're paying the ticket out of your own pocket and you don't have a VAT number, you can get a 20% discount on any tickets and on any ticket tiers!
How? Just enter the Under_Cover_Learner promotional code in the registration field on Eventbrite.
Please note: This code cannot be used in conjunction with any other offers/discount codes, and it applies to any ticket tier.
Doubts? Questions? Drop us a line: info@avanscoperta.it
We accept the following methods of payment:
PayPal, Credit/Debit card (via PayPal, click on the link: "Don't have a PayPal account?"), Bank transfer (upon request - contact us at info@avanscoperta.it).
T&C, Privacy Policy, cancellations and refunds, Venue info
Find out more at this link.