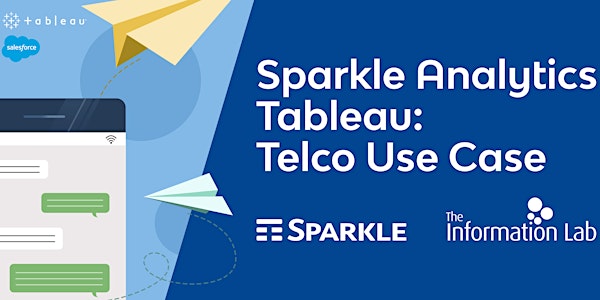 Sparkle Analytics Tableau: Telco Use Case
How to use the power of data visualization for mobile connectivity services. #tableau #TC
About this event
Find out how Sparkle Analytics Tableau helps the customers' experience through an easy data navigation.
Sparkle presents an innovative reporting/data analytics portal for Mobile Connectivity customers (SS7 Global Signalling, LTE Diameter Signalling, IPX/GRX Data Roaming) to exploit the full potential of data visualization in the Telecom Sector.
In this Use Case we will show you how to manage large data flows with ease to create interactive insights and fully unlock data potential.
AGENDA
- Presentation of companies Sparkle & TIL
- Reporting platform & drivers for technological innovation
- Agile development with Tableau
- Service dashboards & relevant KPIs
- Live demo of portal
- Q/A
If you've been wondering how to make the most of self-service data analytics for a business reality based on an extended network of contact, register now!