Description
Service Design Drinks Milan #8 is here!
Smart Home is becoming more and more the reference point for IoT exploitation. Security, energy management, home automation are just few of the applications for a revolution involving small and big players in Energy and Technology fields. How can Service Design help to enable the employment of this technologies in our daily habits? Giuseppe Madia, UX Specialist at Enel Energia, and Roberta Motter, Service & UX Designer at Logotel, are going to introduce how a company leader in utility sector, together with a service design company, researched, designed and delivered a new smart home solution to improve people's everyday life.
The event will be held in English
Follow us on facebook.com/ServiceDesignDrinksMilan/
Tweet us twitter.com/SDDMilan
Tweet with #SDDMilan
or drop us a line info@servicedesignmilan.com
In collaboration with:
grow IT up - powered by Cariplo Factory
@growITup
@CariploFactory
#empoweringcommunities
Sponsored by:
Carlsberg
fb: CarlsbergItaly
tw: Carlsberg_it
Graphics by Shervin Fekri
See you soon
Alessandra, Claudia, Luca, Marihum and Martina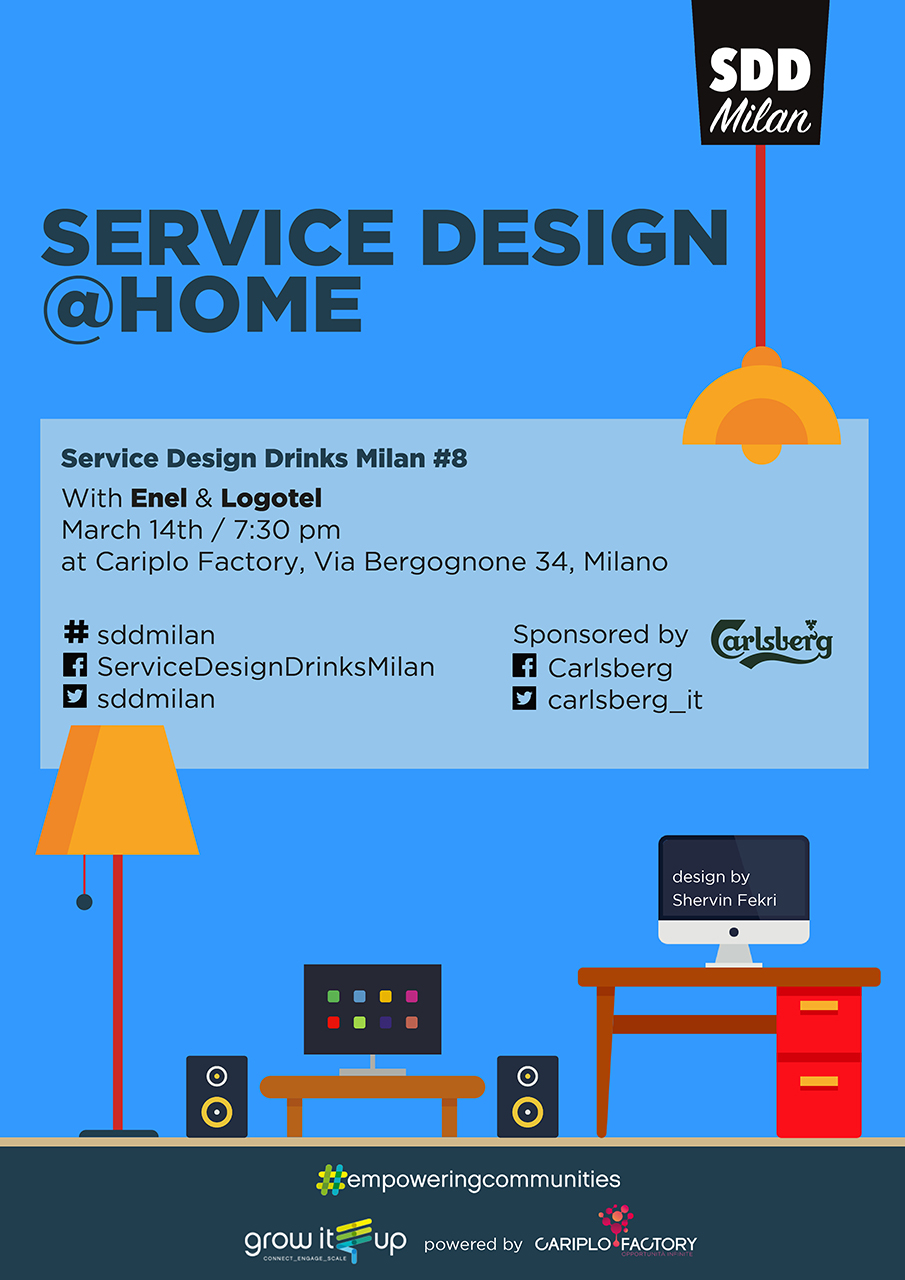 Organizer of Service Design Drinks #8
Service Design Drinks Milan is a non-profit team of service design pratictioners based in Milan.

Service Design Drinks Milano connects everyone interested in Service Design, User Experience, Customer Experience and Design Thinking, to share experiences, expand knowledge and create new opportunities.
+ info: