SATELLITE SYMPOSIUM "ON THE EDGE OF DISCIPLINES"

Saturday, December 3, 2016 from 8:30 AM to 5:00 PM (CET)
Event Details
ON THE EDGE OF DISCIPLINES
SATELLITE SYMPOSIUM
ON THE EDGE OF DISCIPLINES, organized by University of Florence – Health Sciences Dept., and International Foundation Erich Fromm, is an opendoor day for all those who are interested in the relationship between the Dynamic Psychology and other disciplines.
It is a project a latere of the XVIII World Congress of Psychiatry Dynamics (Florence, April 2017) and wants to encourage the debate with participants, creating a vibrant and "open-mind" intersection along the paths traced by the speakers.
SCIENTIFIC COMMITTEE
Rosapia Lauro Grotto, Università degli Studi di Firenze, President
Prof. Ezio Benelli, International Foundation Erich Fromm, Florence
Prof. Vinicio Serino, Univerisity of Siena
Members of XVIII World Congress of Dynamic Psychiatry Scientific Committee

ABSTRACT
The seminar intends to explore some contributions that different disciplines (informatics, logic, paleontology and anthropology) have recently provided to the emergence of new psychodynamic conceptualizations on mental functions in individuals and in groups.
Although an interdisciplinary approach is widely considered necessary in order to afford complex challenges that are posed by the contemporary Sciences of Man, little is known about the phenomena that take place 'at the edge' of disciplines, that is when we try to formulate a scientific problem in a given domain while being open and exposed to conceptualizations, models and practices that are commonly adopted in a different scientific domain.
These phenomena may be relevant at an epistemic level, when trying to formulate new theories in a given domain, as well as at the level of clinical practices: does the positioning of the therapist closer to the edge of his/her disciplinary field allow for the emergence of peculiar modes of creative thinking in the clinical session?

8.30-9.00     Registration
9.00-9.30    Welcome remarks from Fulvio Corrieri Psychologist, Livorno. Member of Consiglio dell'Ordine degli Psicologi della Toscana, Florence
Opening Session
Prof. Rosapia Lauro Grotto Psychologist, PhD., Professor of Dynamic Psychology, University of Florence
Session 1
Discussant: Rosapia Lauro Grotto
9:30-10:30   Fionn Murtagh BA, BAI, MSc, PhD., Professor of Data Science, Big Data Lab, Department of Computing and Mathematics, University of Derby - Professor of Data Science, Department of Computing, Goldsmiths University of London

Magistral Lecture
Mapping the relationship between psychoanalytical paths and trajectories, and the contexts and practices within which they are to be found

Question-time and Debate
10:30-11:10   Giulia Battilotti Ph.D. in Mathematical Logic, Ph.D. in Philosophy PostDoc in Mathematical Logic, Dept. of Pure and Applied Mathematics - University of Padova 
Contemporary approaches to Matte Blanco's bi-logic: the case of quantum formalisms 
Question-time and Debate
Coffee Break

Session 2
Discussant: Vinicio Serino

11:30-12:10    Manfredo Lauro Grotto Psychologist, Psychotherapist, I.I.P.G. - Italian Institute of Group Psychoanalysis, Rome
The mystic, the group and the neotenic bond

12:10-12:50    Giuseppe Iurato BSc, MSc Mathematics, PhD in Applied Physics - History and Science Education, University of Palermo
On the origin of symbols

Question-time and Debate
Light Lunch 
Session 3
Discussant: Ezio Benelli

2:00-2:40 p.m.   Alessio Ciardi Psychologist, Psychotherapist of the Florentine Association of Psychoanalytic Therapy and of the Psychoanalytic Research Center for Couples and Families, Florence
The footprints of the other

2:40-3:20      Irene Battaglini Psychologist, Professor of Psychology of Art at Erich Fromm School of Psychotherapy, Florence-Prato
The blue vertigo of modernity: The Horse of Trieste, and Franz Marc, Chagall and Kandinsky's Horses
Question-time and Debate
Workshop
3:20-04:30     Ezio Benelli Psychologist, Psychotherapist, , Humanistic Interpersonal Psychodynamic Psychoanalist, Florence-Prato. President of XVIII World Congress of Dynamic Psychiatry. President of International Foundation Erich Fromm, Florence
Creative processes in group psychodynamics
Wrap-up, Summary and Closing Remarks
4:30-5:00 Vinicio Serino Anthropologist, Professor of Anthropology University of Siena
Participation Certificates

ORGANIZING COMMITTEE
Dr. Irene Battaglini, mob. 0039.349.6758608 - ph. 0039.0574.603222 - fax 0039-0574.789987
POLO PSICODINAMICHE - ERICH FROMM SCHOOL OF PSYCHOTHERAPY
I-59100 PRATO 49 Giotto Str.

• Participation is free. Registration is required:
by e-mail to segreteria@polopsicodinamiche.com
                                   or
booking online at www.edgeofdisciplines.eventbrite.it

• Symposium language: Italian and English
• Lunch and coffee sponsored by organization
• Participation in the workshop is free and optional
• Please, report to the organizers any special need for restricted diet, and in booking e-mail

SPONSORSHIP
• Coffee & Lunch www.scuoladipsicoterapiaerichfromm.it
• We have requested authorization for use of image Nautilus Shell to the Venezuelan artist and engineer Rafael Araujo

When & Where

Viale Giovanni Battista Morgagni, 40
Dipartimento di Igiene e Sanità Pubblica
Aula Magna
50134 Firenze
Italy


Saturday, December 3, 2016 from 8:30 AM to 5:00 PM (CET)
Add to my calendar
Organizer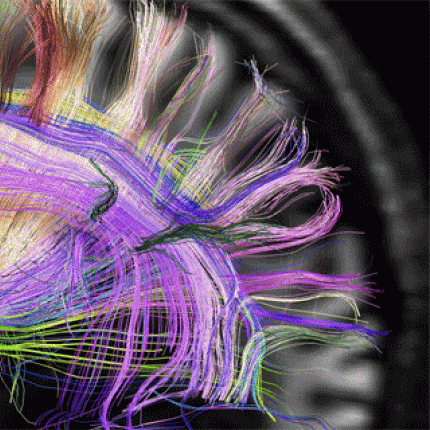 Siamo l'espressione di trent'anni di esperienza nel campo della psicologia e della psicoterapia, ma non solo: Polo Psicodinamiche è arte, letteratura, poesia, fotografia, con i corsi di alta formazione per i professionisti in aula e in fad, i seminari, le conferenze, le mostre: cuore associativo e anima professionale coesistono nella sede di Prato, negli ampi locali di Via Giotto, 49 che fino al 2008 ospitavano la ASL.
Polo Psicodinamiche è sede della Scuola di Psicoterapia Quadriennale Erich Fromm post-lauream riconosciuta dal Ministero dell'Istruzione e dell'Università, e vanta un Albo di oltre trenta Docenti Senior.
Siamo un centro Clinico-Diagnostico e di Psicoterapia Individuale, Familiare, di Coppia e di Gruppo, con una rosa di venti psicologi e psicoterapeuti ad orientamento dinamico operanti in tutta la Toscana, con la partecipazione di colleghi con altra formazione per i casi in cui si renda necessario l'apporto di tecniche e modelli diversi da quello psicodinamico-psicoanalitico.
Sviluppiamo Consulenze anche in casi complessi, predisponendo il Progetto Psicologico e Psicoterapeutico, per le famiglie o i gruppi, con la stesura del profilo dinamico-funzionale, delle competenze interpersonali anche resilienti. 
Siamo Agenzia Formativa accreditata dalla Regione Toscana, certificata per la Qualità da DNV – Accredia.
I SERVIZI IN SINTESI
Servizio di Intervento in Psicoterapia Individuale, di Coppia, Familiare e di Gruppo
Consulenza Psichiatrica ad hoc
Agenzia Formativa Accreditata Regione Toscana PO0760 13/12/2010
Scuola di Psicoterapia "Erich Fromm Riconosciuta" da MIUR 1°/08/2011
Centro Clinico, Diagnosi & Psicologia Forense
CentroRARE per le malattie rare, il danno psichico e lo stress lavoro correlato
Servizi Immobiliari, di Segreteria e Back Office per il Libero Professionista
Presentazione di libri, conferenze tematiche, eventi conviviali – culturali
Attività di volontariato e di prevenzione sul territorio, con Onlus Uomo e Società
Educational e Centri Estivi con Associazione di Promozione Sociale Le Muse