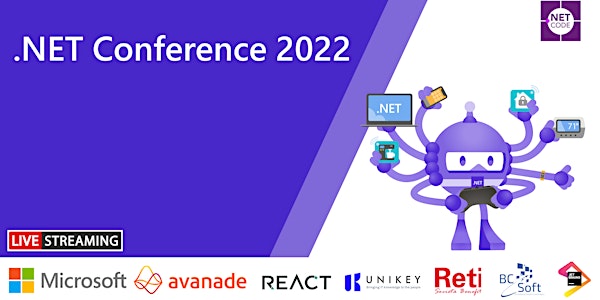 Rome .NET Conference 2022
Rome .NET Conference 2022
Informazioni sull'evento
Welcome to Rome .NET Conference!
Unfortunately, due to the Covid-19 situation, this event will be online.
It will be a one-day free event where we will cover topics about .NET, ASP.NET, AZURE, DevOps, and more...
.NET Conf is a free full-day online event organized by DotNetCode Community for developers.
This year's main subject will be .NET 6.0, even if we'll cover a lot of other topics about Microsoft development technologies and products.
The conference is free and is supported by our sponsors
For further information and to view the agenda, visit the official conference website: