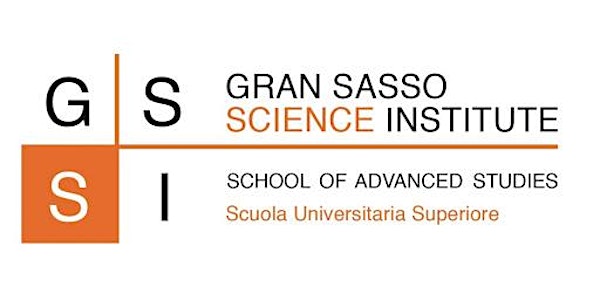 Regional Science and Economic Geography @GSSI: PhD Open Day
Regional Science and Economic Geography GSSI: PhD Open Day
About this event
The PhD in "Regional Science and Economic Geography" is a unique multidisciplinary programme, offered to students with different backgrounds. It builds upon the research and expertise of the Social Sciences area (https://www.gssi.it/research-area/social-science-gssi-cities-research).
During the Open Day you will be guided through the structure of the programme, as well as our teaching and research approach. You will also have the chance to interact with current students and hear about their experience at the GSSI.
The event will begin with an introduction by Alessandra Faggian, the director of the Social Sciences area. Sandro Montresor, the coordinator of the PhD programme, will provide a descrption of how the programme is structured. Faculty members will briefly present our research (Alberto Marzucchi and Giulia Urso) and our teaching portfolio (Andrea Ascani and Martina Dal Molin). Finally our students Thea Jansen and Carlo Caporali will provide an interesting student-centred view of their experience at the GSSI.
Given the current restrictions and to reach out to a wide audience in an efficient and sustainable way, the Open Day will be carried out virtually on Zoom.
Please register on this Eventbrite website with your details and we will get back to you with all the information to join the Open Day (like Zoom links and so on).
We hope to see you all soon!!
The GSSI Social Sciences team
(a picture of us taken when social gathering was possible is provided below)