Recuperare produttività con i Tempi e Metodi Industriali - Specializzazione Materie Plastiche

Friday, July 4, 2014 from 9:00 AM to 5:00 PM (CEST)
Event Details
Corsi/workshop di formazione manageriale ed industriale di prossima attivazione
durata 2 gg: 4 e 11 Luglio 2014 - Novara
Clicca qui per ricevere via mail il programma dettagliato del corso e delle esercitazioni e simulazioni
Recuperare produttività con i Tempi e Metodi Industriali - Specializzazione Materie Plastiche (TMS.2.N1407)
Corso di formazione di alta specializzazione 
Abstract:
La disciplina dei Tempi e Metodi plastici risponde alle esigenze delle aziende di lavorazione e trasformazione m. plastiche fornendo strumenti e logiche di analisi finalizzate a comprendere i flussi, i processi a caldo e a freddo e le loro tipiche inefficienze, le operazioni e la possibilità di standardizzazione e semplificazione, valutandone continuamente performance e opportunità di miglioramento.
Questo corso guida lungo un sentiero formativo intensivo nel quale circa il 50% del tempo è speso in simulazioni e confronti con i partecipanti, per poter affrontare le fasi di analisi, misurazione e scomposizione di un ciclo di lavoro in ottica di semplificazione, valutazione e stima dei livelli di efficienza.
Abbiamo integrato l'approccio dei Tempi e Metodi con le logiche di snellimento e razionalizzazioni delle operazioni tipiche dell'industria Gomma/Plastica grazie all'approccio Lean Plastic®. Ne nasce un corso che focalizza i tempi e metodi in una chiave moderna e maggiormente aggressiva verso gli sprechi specifici di questo settore, inefficienze ed opportunità di miglioramento ed abbattimento dei Lead Time complessivi (operazioni, flussi, processi).
Nel corso verrà anche affrontata l'analisi della preventivazione di cicli di lavoro non ancora esistenti, con ottica di simulazione, ottimizzazione preventiva della cella e delle operazioni e di comprensione del bilancio corretto, determinando costi e convenienza in ottica "make or buy".
Relatori:
ing. Alessandro Grecu - Direttore di SGC Grecu Consulting e del Lean Plastic Center, da molti anni professionista nazionale ed internazionale coinvolto in ambiziose riorganizzazioni di tipo manageriale, imprenditoriale e produttive "Lean Plastic", condotte specificamente nell'industria della gomma/plastica.
Programma:
Clicca qui per ricevere via mail gratuitamente la locandina con il programma del corso, e le informazioni dettagliate sulle simulazioni ed esercitazioni durante il corso
Richiesta materiale dettagliato per mail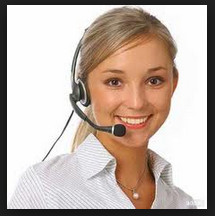 clicca qui per essere contattato via telefono dai nostri consulenti
NOTA: la partecipazione all'evento è concessa ESCLUSIVAMENTE ai nostri Clienti o ad aziende potenzialmente Clienti o potenzialmente interessate direttamente ai nostri servizi. L'ammissione alla partecipazione avviene solo in presenza di dati aziendali completi (persona, ragione sociale, indirizzo mail aziendale...) verificabili.
In caso contrario le richieste verranno - ns malgrado - respinte.
Accedi alla nostra area Academy, con tutto il ns catalogo di formazione, i ns ebook e molto materiale da scaricare! CLICCA QUI
Have questions about Recuperare produttività con i Tempi e Metodi Industriali - Specializzazione Materie Plastiche?
Contact Lean Plastic Center
When & Where

Scuola di Formazione SGC Grecu Consulting Partners
Viale Buonarroti
28100 Novara
Italy


Friday, July 4, 2014 from 9:00 AM to 5:00 PM (CEST)
Add to my calendar
Organizer
Lean Plastic * Center è l'unico centro italiano specializzato in riorganizzazioni Lean Plastic®.
Player  italiano d'eccellenza che opera in maniera continuativa sulla consulenza, formazione, ricerca su tecniche e metodologie avanzate di recupero di produttività/prestazioni e strategie manageriali ed imprenditoriali nell'industria di trasformazione delle materie plastiche.

Lean Plastic Center è una divisione di SGC Grecu Consulting, società leader di consulenza strategica, gestionale e produttivo/industriale specializzata in efficientamento e ri-posizionamento competitivo dell'impresa plastica.

SGC Grecu Consulting nasce nel 1985,nel settore della consulenza industriale. Da 15 anni, sviluppando il metodo esclusivo e proprietario "Lean Plastic" SGC esprime una altissima specializzazione nel settore, erogando per l'industria plastica/gomma/stampi consulenza e formazione nei settori Operations Management, Lean Production/Lean Thinking, Six Sigma e Total Quality Management.

L'orientamento ai risultati, la costanza nella innovazione, la passione per la eccellenza, il forte know how e la concretezza nella azione sono le ragioni del nostro successo.