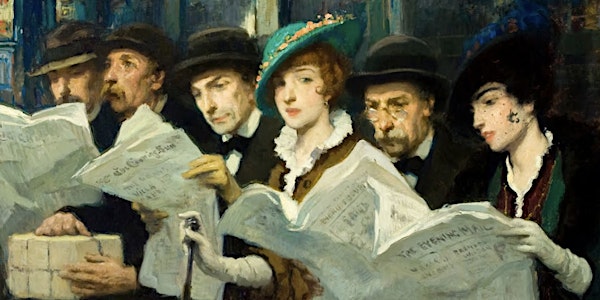 Reading American Newspapers: Advanced English Language Learning
Reading the Times, the Post, and the Journal.
By The Pelican School of American English and Culture
Date and time
Tuesday, February 7 · 7 - 8pm PST
About this event
An ability to read and comprehend news articles is essential to the understanding of contemporary American culture. In American Newsstand, students will examine stories from The New York Times, The Washington Post, and The Wall Street Journal - America's leading newspapers.
Students will hone speaking and pronunciation skills, enhance writing abilities, enrich vocabulary, and improve reading comprehension through class discussion, news writing and oral presentation. Most importantly, students will learn to express complex and nuanced ideas in spoken English.
Meets Tuesdays 7 pm to 8 pm, PST. Tuition is free for one session to students new to the Pelican School of American English & Culture.
About the organizer
The Pelican School of American English and Culture was established to help professionals succeed while living or working internationally. Our unique curriculum enables students to master spoken and written English while deepening their understanding of American society through the study of journalism, literature, history, and art.