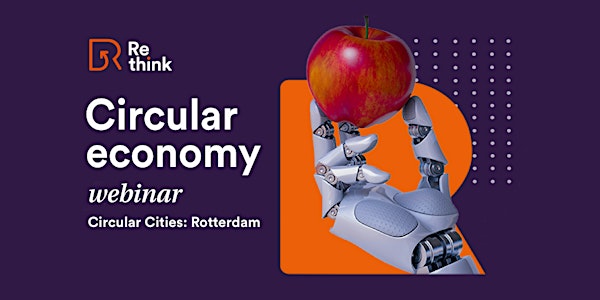 Re-think Circular Economy Webinar I Circular Cities: Rotterdam
The webinar series realized by Tondo continues, focusing this time on a dutch city: Rotterdam
About this event
The webinar series realised by Tondo represents an opportunity for companies, startups and experts from all over the world to have a clearer overview of the status of the Circular Economy and how it can enhance innovative business models and concepts with lower environmental impacts.
This third session will continue to focus on circular cities around the world. The next case-study will be Rotterdam, a cutting-edge city in terms of sustainability and circularity.
The webinar will be held by Francesco Castellano, Founder & President of Tondo, who will analyse how Rotterdam is on the way to become a waste-free society implementing Circular Economy.
The session will be enriched by the participation of Jan Jongert, Founding Partner of Superuse Studios, an international architecture office in Rotterdam that implements circular economy principles in the design strategy, and Max Russel, Project Manager at Circle Economy, a Dutch organization that works alongside businesses, cities and governments to identify opportunities to make the transition to the circular economy implementable and scalable.
The main topics examined will be:
How to measure the circularity of a city and what are the steps to become a circular city
The different projects that Superuse Studios developed in Rotterdam
The current state of Circular Economy in Rotterdam and the projects ongoing
The approaches that brought Rotterdam to develop a circular port
The webinar will be held entirely in English with the support of slides. After the registration, the link to access the webinar will be sent.