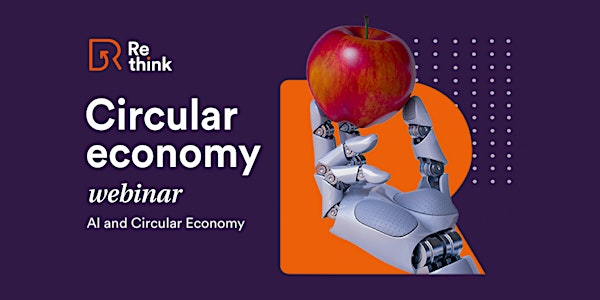 Re-think Circular Economy Webinar| AI and Circular Economy
The next appointment of Re-think Circular Economy Webinar will focus on Artificial Intelligence as a tool to implement Circular Economy.
About this event
This session of the webinar series realized by Tondo will concentrate on Artificial Intelligence and the role it can play in the transition towards successful circular business models.
The webinar session will be introduced by Francesco Castellano, Founder and President of Tondo and Antonella La Carpia, VP EMEA & APAC Marketing Director at Teads and Global Media and AI Expert of Tondo, and will be held by 4 guest speakers involved in AI and Circular Economy: Amira Shukri, Digital Advisor at Microsoft; Alonzo Romero Lauro, CEO & Co-Founder of The predictive company; Camiel R. Verschoor, Founder and CEO at Birds.ai, and Jaeyoon Park, Senior Data Scientist of Global Fishing Watch.
The main topics examined will be:
The use of AI to eliminate inefficiencies and give a contribution to a more sustainable world;
The role of AI in developing and accelerating successful and profitable circular business models;
The role of AI and data-driven solutions to automate visual inspections.
The webinar will be held entirely in English with the support of slides. After the registration, the link to access the webinar will be sent.