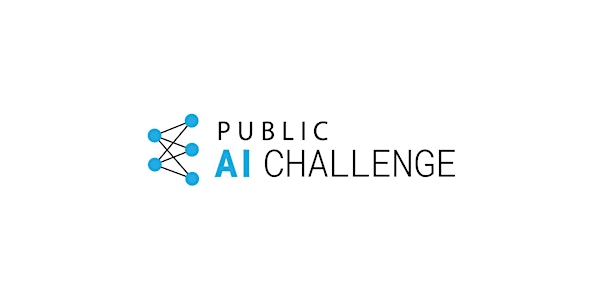 Public AI Challenge 2022 - Evento Finale
Durante l'evento vengono presentate le soluzioni alle sfide lanciate dai 4 Dipartimenti PA selezionati nella Public AI Challenge 2022.
When and where
Location
SOI-School of Innovation, University of Trento 16/2 Via Tommaso Gar 38122 Trento Italy
About this event
La Public AI Challenge è un contest di innovazione che consente alle amministrazioni pubbliche (PA) di scoprire e testare i vantaggi dell'intelligenza artificiale (AI) nel miglioramento delle prestazioni in un'ottica di ottimizzazione e previsione degli eventi che incidono sull'organizzazione e l'erogazione dei servizi e delle procedure pubbliche. Questo grazie al coinvolgimento di gruppi di studenti che, in due mesi, applicano tecniche di Machine Learning e creano modelli predittivi basati sui dati forniti dai dipartimenti.
L'evento sarà un'opportunità unica per il personale di ricerca e innovazione che lavora sia nella PA che nel mondo accademico per conoscere casi applicativi pratici dell'IA sulle sfide riguardanti l'ottimizzazione del processo decisionale e della fornitura di servizi.
L'evento presenterà le soluzioni alle sfide lanciate dai quattro dipartimenti PA selezionati nell'edizione 2022 della Public AI Challenge, e sviluppate dai venti risolutori selezionati con un background in Data Science, Ingegneria, Fisica, Matematica e Economia – affiliati con l'Università di Trento.
AGENDA
10.30 Saluti Istituzionali
10.50 Introduzione a cura di Hub Innovazione Trentino
11.00 Presentazione delle sfide e risultati
11.30 Keynote speech
11.50 Premiazione
L'evento è aperto al pubblico e si svolgerà in lingua italiana presso la SOI - School of Innovation dell'Università degli Studi di Trento.
La Public AI Challenge è un'iniziativa di Fondazione Hub Innovazione Trentino, in collaborazione con: Provincia Autonoma di Trento, Università di Trento, Trentino Sviluppo, Fondazione Bruno Kessler e Confindustria Trento (nell'ambito del Digital Innovation Hub Trentino-Alto Adige).