Description
Impact mapping, story mapping and valuable user stories
Milan (IT), 1st & 2nd October 2018, with Gojko Adzic.
Hands-on workshop for teams
Have you struggled to split user stories into small but valuable chunks?
Do you have problems prioritising stories or getting a commitment from business stakeholders on what they want to achieve?
Do you have issues deciding when a story is done or how many other stories you really need to achieve a business objective?
Are you managing large amounts of stories that are problematic to estimate, prioritise or plan for?
If so, join this interactive workshop and bring your product owners and business sponsors to learn how to get the most out of user stories.
About the workshop
This is a brand new seminar based on Gojko Adzic's books Fifty Quick Ideas To Improve Your User Stories, Impact Mapping and years of experience helping teams deliver better software.
WORKSHOP LEARNING GOALS
After the workshop, you will know how to:
Fight a huge backlog with 500 crap stories
Prioritise with multiple competing stakeholders
Avoid a user story stream of consciousness and create a big picture for prioritisation
Establish a good reporting structure on outcomes rather than just monitoring velocity and activity
Get agreement from the whole team and the business sponsors about which user stories are useful and which are just noise
Enable business sponsors to benefit from flexible scope and avoid water-scrum-fall
Effectively prioritise based on value
Avoid pet features
Run impact mapping sessions
Split the unsplittable stories, and ensure that work items are small but actually still valuable
Avoid getting stuck in technical stories.
Agenda
DAY 1
Morning:
- how to effectively work with a large existing backlog of stories
(story card hell) with multiple competing stakeholders
- how to capture and describe real value with small user stories that
just contribute to a larger picture
- how to measure progress better than with just story points and avoid
mistaking activity for success.

Afternoon:
- how to avoid water-scrum-fall where too many things need to come
together to make a release and it's not easy to come up with small but
valuable chunks
- how impact mapping can help facilitate the discussion around value and success
- how to run impact mapping sessions
- how to use impact maps to align competing stakeholders and for
product discovery.


DAY 2
Morning:
- how to get good feedback from users and how to avoid misleading feedback
- how to split the stories that are too big but difficult to slice
- how to avoid technical stories.

Afternoon:
- how to incorporate results of user research into release planning
- how to use story maps to plan releases for larger pieces of work,
when there is significant risk in releasing the wrong product so
iterative improvements are not an option
- how to facilitate story mapping workshops and avoid the most common
problems with them.
Who should attend this course?
This workshop is for people who want to learn several effective ways that industry-leading teams apply to make their user stories much more effective.
Come to learn how to ensure that things coming into your work stream are defined well, split to be small enough but valuable, and achieve the big benefits of adaptive planning and that you can expect from great user stories.
TARGET AUDIENCE
This is a seminar for a broad audience of anyone involved in iterative (agile/lean/scrum/kanban) delivery with user stories.
Business sponsors will learn how to ensure their organisation benefits more from agile team delivery capability.
Analysts and Product owners will learn how to link between business sponsors and teams more effectively
Developers and testers will learn how to engage with business stakeholders and product owners to get better direction and focus delivery on things that really matter.
F.A.Q.
Tools & Laptop: Do I need my laptop?
No, you won't need your laptop to attend this workshop.
Teaching language: What language will this workshop be in?
This course will be taught in English.
N.B.
The workshop is now CONFIRMED! :-)
Two coffee breaks and lunch with the trainer and the other attendees are also included in this ticket… because networking matters :)
Here you can find the full program.
http://www.avanscoperta.it/it/training/product-owner-key-skills-workshop/
Questions? Drop us a line: info@avanscoperta.it
Read our Q&A with Gojko Adzic!
Trainer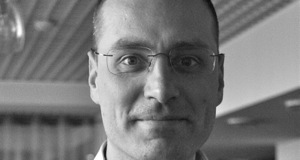 Gojko Adzic
Strategic software delivery consultant who works with ambitious teams to improve the quality of their software products and processes. He specialises in agile and lean quality improvement, in particular agile testing, specification by example and behaviour driven development.
Where
Istituto Piero Pirelli, Viale Fulvio Testi, 233, 20162, Milan (Italy).

When
1st & 2nd October 2018, from 9.30am to 5.30pm.
Payment
PayPal, Credit Cards, or Bank Transfer via info@avanscoperta.it
Under_Cover_Learner Discount - SAVE 20%
If you're paying the ticket out of your own pocket and you don't have a VAT number, you can get a 20% discount on any tickets and on any ticket tiers!
How? Just enter the Under_Cover_Learner promotional code in the registration field on Eventbrite.
Please note: This code cannot be used in conjunction with any other offers/discount codes, and it applies to any ticket tier.
Doubts? Questions? Drop us a line: info@avanscoperta.it
Your company is not legally-based in Italy?
If your company is not legally based in Italy, we'd kindly ask you to make the payment by bank transfer. In this way we'll be able to deduct the IVA (Italian VAT) from the total sum.
This happens because Eventbrite does not deduct IVA automatically although you're not legally based in Italy and so it gets included in the total.
How do you do this?
Go to Eventbrite, select the number of tickets you want to purchase, insert your details and select "Other payment options" (bottom of the page, right side, just below the PayPal logo) -> Show -> Send Invoice.
Once you finish the check out procedure, you'll receive a confirmation email and we'll be sending you an invoice with the correct amount you have to pay and our bank details for the bank transfer.
If you need to pay with PayPal, drop us a line at info@avanscoperta.it.
We accept the following methods of payment:
PayPal, Credit/Debit card (via PayPal, click on the link: "Don't have a PayPal account?"), Bank transfer (upon request - contact us at info@avanscoperta.it).
T&C, Privacy Policy, cancellations and refunds, Venue info
Find out more at this link.