Learn how to generate an effective Product Strategy and how to get from ideas to a value-driven product roadmap using the Lean Value Tree.
About this Event
Online Workshop in Live Streaming with Matteco Cavucci: 6th - 7th - 10th - 11th May 2021, from 9.00 am to 1.00 pm (CEST - Italy).
From Ideas to a Value-Driven Product Roadmap
When a project starts, or when the time comes to re-think an existing one, there are endless possibilities. Still, in many development teams, the exploration of problems and solutions is quickly archived as "done" as the most obvious option is given priority, or as everyone tends to agree on the boss' opinion.
During the Product Discovery with the Lean Value Tree Workshop with Matteo Cavucci we'll discover how you can organise the Product Discovery activities in an agile and pragmatic way by introducing enabling constraints to promote alignment and clarity. All this without limitations to the team's autonomy and distributed decision making, and without closing the door to innovation and continuous improvement.
Thanks to the Lean Value Tree instruments and a lean inception approach, we'll explore how to gain consensus on what MVPs have to be created and how to kick-off an agile project… the right way.
Target Audience
Managers who are in charge of the creation of a new product or of the evolution of an existing one
Project managers who need to create clarity and transparency for their teams
UX professionals who are trapped in frustrating and meaningless chains of tasks
Software developers who work on assembly lines
Digital specialists who are not involved in strategic decision-making
Creative agencies looking for an effective way to define their clients' objectives.
Program
During the workshop we'll explore a different approach when it comes to kicking off the production of a digital product, putting value for the client at the centre of the process, with the aim of creating interactions and services which are useful and appreciated by the users.
We'll be deep-diving in the application of the agile approach to planning, and we'll be getting our hands dirty with the tools that were created and used in challenging environments (from startups to big-scale enterprises).
We'll focus on the principles behind the Lean approach to Product Discovery and Project Inception, working all together with other participants.
Thanks to the Lean Value Tree model, we'll be able to create a Product Strategy with clear and defined objectives that are able to adapt and respond to change.
Agenda
Discovery (session 1 – 2)
How to make different points of view and knowledge emerge in a collaborative, remote-first, environment
How to explore the product idea in the service ecosystem by identifying users, interactions, and touchpoints
How to understand the context and the frame the purpose to identify ideas and opportunities
How to evaluate a project at its initial stages in order to understand driving and restraining forces.
Ideation (session 3 – 4)
How to create a Leading Vision (to be followed all along) for the product
How to identify the goals starting from the opportunities identified
How to define the strategic bets which represent the foundation of the project
How to generate experiments that will guide the actions of the team and will allow easier reviews and feedback sessions.
What you will learn
How to organise ideas for a new product by aligning team and stakeholders on what to create and where to start
How to have a Product Discovery able to maximise shared knowledge in the shortest possible time
How to balance the need for a defined plan with the knowledge that will emerge during the execution of the project
How to use models and structures as a mean to integrate feedback and support continuous improvement
How to create a clear Product Strategy and roadmap which has value at its centre
How to do it effectively in a remote setup.
Why you should buy a ticket
It is extremely demotivating to work on a product nobody really needs. Not only this is a waste of time and energy… it also makes the application of good software development practices and the use of advanced technologies useless.
It's time to learn how to generate an effective Product Strategy through a good session of Discovery.
Online Workshop: How it works
The workshop will happen online and in live streaming: the trainer and all other participants will be in a video conference. You'll be interacting and working together in real-time thanks to a variety of tools you'll have at your disposal.
The workshop will keep its highly interactive and hands-on spirit despite being online.
This is why we require that all participants keep their webcam on for the whole duration of the workshop: this will enhance the quality of the communication and of the workshop as a whole.
You won't be sitting at your desk watching slides and videos, and you'll be engaged in real-time activities for the majority of the time… as if we were in a real classroom!
This workshop is also designed to enable participants to use and practice the learnings in their working environment from day 1.
We'll be working on a real-case study by "getting our hands dirty". We'll be using the instruments and concepts which underlay a real Product Strategy examining all the process: from discovery to convergence.
Warning: This workshop is not suitable for those who wanna sit down and listen!  ;-)
F.A.Q.
What language will this workshop be in?
This course will be taught in English.
Is there anything I must do before I buy a ticket for this online workshop?
If you have a good internet connection (at least 20 Mbps in download and 10 Mbps and upload), headphones, mic, and camera, then you can join the training. A double screen and a good seat will improve your learning experience. A couple of weeks before the training, we'll send you all the information on the tools we'll be using, and how to access them.
The workshop will keep its highly interactive and hands-on spirit despite being online.
This is why we require that all participants keep their webcam on for the whole duration of the workshop: this will enhance the quality of the communication and of the workshop as a whole.
Please check your connection: Speed Test.
N.B.
This workshop will be confirmed upon reaching the minimum number of participants. We'll send an official confirmation to all registered attendees two weeks prior to the workshop dates at the latest.
About the workshop
Language: English
Number of attendees: max 16 participants
Included in the price: 1 free consulting session with Matteo Cavucci after the workshop.
Tools and Workstation: The workshop will take place online and in live streaming using digital tools. You'll get detailed information on how to join the online workshop, how to get ready for it, and how it will work a couple of weeks prior to the workshop.
Link to the website: https://www.avanscoperta.it/en/training/lean-value-tree-workshop/
Trainer
Matteo Cavucci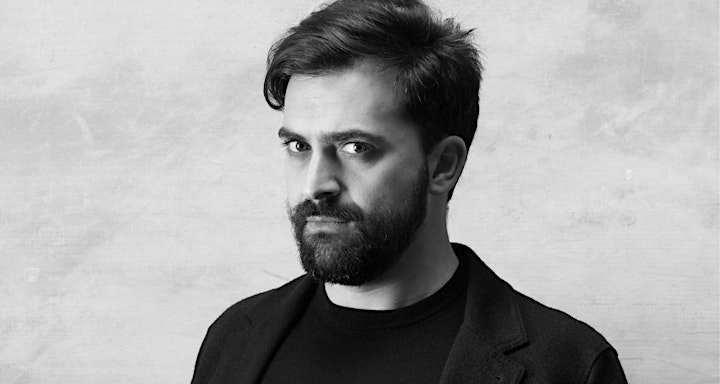 Under_Cover_Learner Discount - SAVE 20%
If you're paying the ticket out of your own pocket and you don't have a VAT number, you can get a 20% discount on any tickets and on any ticket tiers!
How? Just enter the Under_Cover_Learner promotional code on Eventbrite in the field "Enter promo code", on the screen where you can select the number of tickets (before you hit the "Checkout button").
This code cannot be used in conjunction with any other offers/discount codes, and it applies to any ticket tier.
If you need to pay with PayPal, drop us a line at info@avanscoperta.it.
We accept the following methods of payment:
PayPal, Credit/Debit card (via PayPal, click on the link: "Don't have a PayPal account?"), Bank transfer (upon request - contact us at info@avanscoperta.it).
T&C, Privacy Policy, cancellations and refunds, Venue info
Find out more at this link.