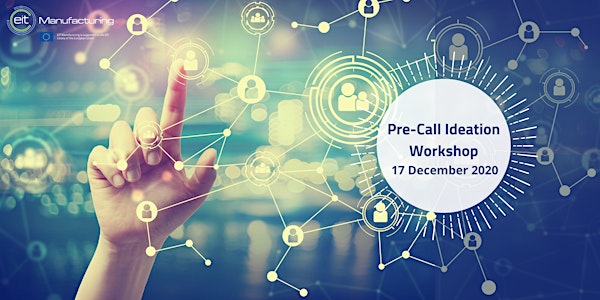 Pre-Call Ideation Workshop
EIT Manufacturing CLC South is organising a Pre-Call Ideation Workshop on 17 December.
About this event
The goals of the Workshop are as follows:
· Present Call 2022 scope, opportunities and expected impact
· Foster connections among the Partners, Activity partners, startups and relevant stakeholders
· Elicit industrial challenges/use cases and generate ideas regarding new technological solutions and training needs
The event will be structured in three main sessions, according to the EIT Manufacturing Pillars, namely Innovation, Education and Business Creation.
Due to the COVID 19 health emergency, the event will be organised in a fully digital format.