Description
Milano, 9th & 10th April 2018 with Mathias Brandewinder
Solving real-world problems with Machine Learning and F#
About the workshop
Machine Learning and Functional Programming are both very hot topics these days; they are also both rather intimidating for the beginner. In this workshop, we'll take a 100% hands-on approach, and learn practical ideas from Machine Learning, by tackling real-world problems and implementing solutions in F#, in a functional style.
In the process, you will see that once you get beyond the jargon, F# and Machine Learning are actually not all that complicated – and fit beautifully together.
So if you are curious about what Machine Learning is about, and want to sharpen your developer skills, come with your laptop and… let's hack together!
Expect to get your hands dirty
Join this course for a hands-on introduction to simple Machine Learning ideas you can use, by solving real-world problems.
Mathias will guide you in this journey towards writing effective F# code with lots of coding on fun problems!
FAQ
Should I take my laptop with me?
Yes. You will need a laptop with an IDE or editor running F#. Check www.fsharp.org for instructions on how to get setup.
Are there any prerequisites?
No F# or Machine Learning prerequisites: complete beginners are totally welcome.
N.B.
The workshop is subject to the confirmation of a minimum number of registered attendees.
We'll confirm the exact location closer to the event date, the workshop will take place in Milan (Italy).
Two coffee breaks and lunch with the trainer and the other attendees are also included in this ticket... because networking matters. :) The workshop will be held in English.
Questions? Drop us a line: info@avanscoperta.it
Link to the website
http://www.avanscoperta.it/it/training/practical-machine-learning-with-functional-programming/
Teacher
Mathias Brandewinder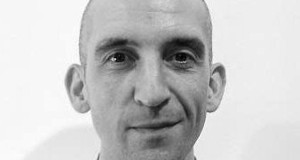 Where
Milano (the exact location will be confirmed closer to the event date)
When
April 9th & 10th 2018, from 9.30 am to 5.30 pm.
Payment
PayPal, Credit Cards, or Bank Transfer via info@avanscoperta.it