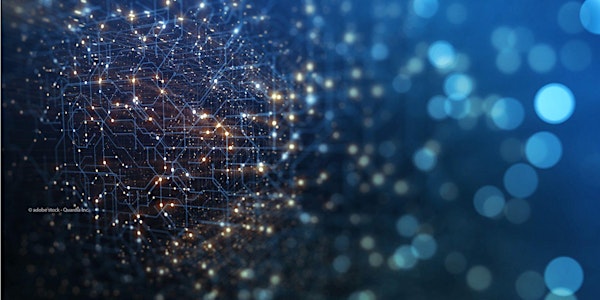 PQIP 2023 - Photonic Quantum Information Processing
12th Optoelectronics and Photonics Winter School
When and where
Location
Hotel Montana Strada di Vason, 70 Vason 38123 Monte Bondone, Trento Italy
About this event
The international Optoelectronics and Photonics School is a biannual event which is being held traditionally being in the Trentino Region since 2001. The current school is the 12th edition of the series.
Tipically, the school is addressing specific topics within the international scientific community of Optoelectronics and Photonics. It aims to bring together a large number of PhD students and young researchers from all parts of the world who follow a series of lectures on selected topics across a one-week intense schedule. The lectures are held by internationally recognized experts in the field. At the same time, the students are encouraged to enjoy the beautiful location where the school is organized. To this end a lunch break of few hours is considered to allow hiking and relaxing on the mountains or at the hotel facilities.
The PQIP2023 school will initially introduce the general concepts about Quantum Information science, with particular attention to their implementation in photonic computing and machine learning. The school will offer a series of lectures to prepare the attendees on both software (programming languages and algorithms) and hardware implementation (photon sources, detectors and integrated photonic architectures) of nowadays quantum science. Finally, a number of lectures will cover application-oriented aspects, such as Q-random number generators, Q-Key Distribution and Q-imaging.
REGISTRATION:
The registration fee includes: lectures, accommodation full-board (breakfast, lunch, dinner) in single or double/triple room, coffee-breaks, social events, social trip, transfer from Trento to Hotel Montana on 21 January and from Hotel Montana to Trento on 27 January, conference material.
Registrations will open on 12th of September 2022 and close on 25th of October 2022.
REGISTRATION FEE:
850 €: Double room (please write the name of your roommate in case you already know someone you would like to share the room with. It is possible to stay also in a triple or quadruple room but at the same price).
Accommodation for students is intended in double room. In case you have very specific needs and prefer to stay in a single room please contact eventi@fbk.eu and we will check if it is possible to meet your request (a surplus will be charged).
CANCELLATION POLICY:
Cancellation requests received by 20 December: 30% refund
Cancellation requests received after 20 December: no refund
Unfortunately, the conditions of the event do not allow us to offer a more flexible cancellation policy. This risk can be avoided by subscribing to travel-cancellation insurance.