Description
The Personal Branding Canvas is the free visual tools for designing a Personal Branding Strategy and has been translated into 10 different languages.
Inspired by Business Design best practices, the workshop has a proven format tested all around Europe with thousands of participants.
The session is part of the Munich Creative Business Week @COKREA.
It will introduce in an experiential way the new format of the Canvas enabling the participants to design the very first prototype of their own Personal Branding Strategy.
The workshop will be from 18:30 to 21:30 with a time for networking included.
During the event there will be 50-60 seats. Other places will be standing. The tickets are "oversold": on a come first served basis.

Organiser of Personal Branding Canvas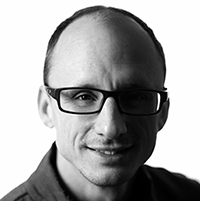 Founder of BigName®, the Professional Innovation specialists for enterprise ­ including many Fortune 100 corporates. Author and curator of professional innovation books and creator of the Personal Branding Canvas the free and visual tool for design a Personal Branding strategy through Business Design. Luigi is also a passionate clinical professor on Business Design, Personal Branding and Digital transformation at Italian Universities and academies as Politecnico di Milano, Università IULM and Ca' Foscari University of Venice.