Sales Have Ended
Registrations are closed
Grazie per esserti registrato all'evento PANOTEC OPEN HOUSE 2018 Thanks for your registration for the event PANOTEC OPEN HOUSE 2018
Sales Have Ended
Registrations are closed
Grazie per esserti registrato all'evento PANOTEC OPEN HOUSE 2018 Thanks for your registration for the event PANOTEC OPEN HOUSE 2018
Description
SCROLL DOWN FOR ENGLISH VERSION
-
Perchè partecipare? PER DIVENTARE IL LEADER DEL TUO SETTORE
Panotec, leader nella produzione di macchine per il packaging on demand, è orgogliosa di presentare il suo nuovo brand al mercato globale e introdurre in anteprima le novità per il 2019.

Siete invitati alle due giornate di workshop, dove potrete scoprire tutti i vantaggi tecnologici ed entrare a far parte della community Panotec di aziende leader delle più importanti industrie.
Avrete la possibilità di incontrare prestigiosi brand globali già nostri clienti e ascoltare dal vivo la loro testimonianza riguardo l'esperienza con i sistemi PANOTEC.
Vi ricordiamo inoltre che anche quest'anno i nostri sistemi godono delle agevolazioni fiscali previste dall'IPERAMMORTAMENTO DEL 250%, in quanto dotati delle caratteristiche essenziali citate dalla normativa del piano governativo per l'INDUSTRIA 4.0.
GUARDA IL VIDEO DELLA SCORSA EDIZIONE 2017
GUARDA IL VIDEO DEL SISTEMA BOX ON DEMAND
PROGRAMMA DELL'EVENTO (in lingua italiana)

GIOVEDì MATTINA: dalle 09:30 alle 12:00 - A seguire pranzo a buffet

VENERDì POMERIGGIO: dalle 15:30 alle 18:00 - A seguire aperitivo

Caffè di benvenuto
Presentazione nuovo brand Panotec

TESTIMONIALS - Testimonianze di clienti che utilizzano il sistema di imballaggio Panotec

Demo Live dei sistemi con integrazione software Qbox e visione macchine imballi in funzione
Demo personalizzate per i partecipanti: produrremo delle scatole su misura per imballare i vostri prodotti!
PER RICHIEDERE LA DEMO PERSONALIZZATA, vi chiediamo di prenotarla al massimo entro una settimana prima dell'evento.
PRODOTTI ESPOSTI:
Macchina imballi MIDI COMPACK 1.4 con sistem di stampa Print On Demand

Scanpack table: banco di misurazione dei prodotti da imballare
Macchina imballi COMPACK EVO con nuovo SISTEMA DI STAMPA HD: DI-POD

EGLUER: macchina per l'incollaggio delle scatole americane
3EVO SCAN 1600: sistema automatico di rilevamento dimensioni prodotti
Linea automatica di chiusura scatole: per l'incollaggio e la chiusura delle scatole tipo F410
Qbox: software di calcolo per l'ottimizzazione dei volumi da imballare
PANOTEC OFFRIRA' AI PARTECIPANTI UNA NOTTE PRESSO UNO DEGLI HOTEL CONVENZIONATI PER L'EVENTO. E' SUFFICIENTE COMPILARE IL FORM DI RICHIESTA PRENOTAZIONE SUL NOSTRO SITO A QUESTO INDIRIZZO: http://www.panotec.it/open-house-2018/

GIOVEDì 25 SIETE TUTTI INVITATI A PARTECIPARE ALLA CONSUETA CENA CON MUSICA LIVE PRESSO:
VILLA DIRCE - VAZZOLA ALLE ORE 20:00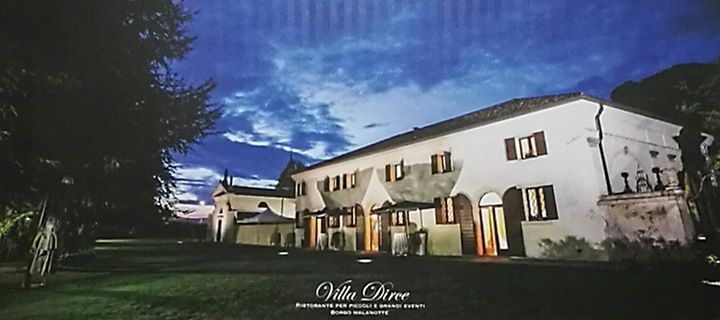 Per maggiorni informazioni riguardo a PANOTEC Open House 2018 contatta Panotec srl
___________________________________________________________________________________________
ENGLISH VERSION

WHY PARTICIPATE? To become a leader of your market with Panotec packaging machines.
Panotec, leader in the production of box on demand machines, is proud to present its new brand in the market and new products for 2019, and invites you to a two-day workshop where you can learn about the technological advantages and be part of PANOTEC community of leaders across different industries, such as: digital printing, lightning, furniture, reverse logistic, online retailer and many more.
Furthermore, during this event, you will have the opportunity to meet and listen to some of the best customer testimonials that will talk about their experience with our packaging solutions.
WATCH VIDEOS OF THE PAST EDITION 2017
WATCH VIDEOS OF THE BOX ON DEMAND SYSTEM
EVENT AGENDA (english version - for international visitors)

THURSDAY 25th AFTERNOON: from 3.30 pm to 6 p.m. - with happy hour

FRIDAY 26th MORNING: from 09:30 am to 12 pm - with light standing buffet lunch

Welcome and Coffee
New Panotec brand Presentation

TESTIMONIALS – Customer Testimonials of their experience with BOD system
Demo Live of the packaging machines
Customized Demo for participants: we will produce customized boxes to pack your products!
TO REQUIRE YOUR CUSTOMIZED DEMO, we kindly ask you to book it at least one week in advance.
EXHIBITED PRODUCTS:
Packaging machine MIDI COMPACK with Print on Demand system

Scanpack table: product size detecting table
Packaging machine COMPACK EVO with new HD printing system: DI-POD

EGLUER: gluing machine for american boxes (F201)
3EVO SCAN 1600: automatic size detection system
Automatic Packaging Line to glue and close F410 boxes
Qbox Software: cubing software to calculate and optimize in a box the volume of products to be packed
PANOTEC WILL OFFER A ONE-NIGHT STAY AT ONE OF THE AFFILIATED HOTELS FOR THIS EVENT. TO BOOK THE HOTEL FILL- IN THE FORM ON OUR WEBSITE HERE: http://www.panotec.it/en/open-house-2018/

YOU ARE ALL INVITED ON THURSDAY 25TH TO THE PARTY WITH MUSIC AT:
VILLA DIRCE - VAZZOLA AT 8:00 PM