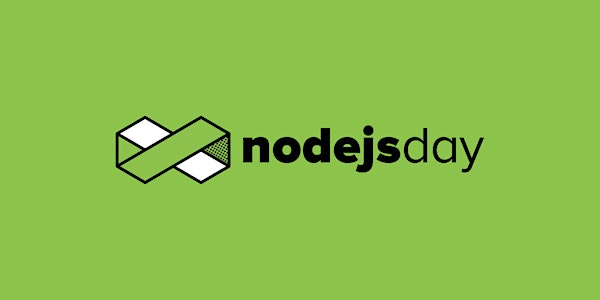 When and where
Location
Hotel San Marco Via Longhena 42 Verona Italy
Description
nodejsday (previously known as NodeJS Italian Conference) is an international conference dedicated to Node.js.
Thursday, 3rd October 2019 | Verona
Check out speakers and talks: https://2019.nodejsday.it/talks.html
Node.js® is a JavaScript runtime built on Chrome's V8 JavaScript engine. Node.js uses an event-driven, non-blocking I/O model that makes it lightweight and efficient. Node.js' package ecosystem, npm, is the largest ecosystem of open source libraries in the world.
Started in 2011 and formerly organized by WEBdeBS, NodejsDay is now organized by Grusp, the organizers of JsDay.
The conference is about the latest developments and case studies in the Node's world and will take place in the lovely city of Verona, Italy.
---
Browse past edition: 2018 website
We have discounted tickets for students. If you're interested contact us.
Please note that TICKETS ARE NON-REFUNDABLE.


The conference is organized by GrUSP, creators of events like jsDay and phpDay.