NG ROME MMXIX - ANGULAR CONFERENCE

Monday, October 7, 2019 from 9:00 AM to 7:30 PM (CEST)
Event Details
NG Rome MMXIX Angular Conference will be the first Angular event in Rome with international speakers, from the Angular core team and worldwide expert in this space!
Oct 7th - NG Rome Conference day
We will have sessions about the latest version of Angular and related technologies. Whether you are a beginner, intermediate, or expert, this will be the best opportunity to learn about the last trends in the Angular world.
And in case you are wondering, we expect the following topics to be covered at our event: Blockchain, GraphQL, Ionic, Machine Learning, NgRx, New Angular features, Progressive Web Apps, RxJs, Testing, etc.
9 hours of news and tips about Angular and the possibility to share ideas and meet top developers.
Keynote speakers:
Matias Niemelä, Angular core team @ Google
John Papa, Principal developer advocate @ Microsoft
All our Talk speakers:
Ayşegül Yönet, Azure Advocates @ Microsoft
Juri Strumpflohner, Google Developer Expert in Angular
Pamela Ocampo, Señora Software Engineer @ One Medical
Mike Ryan, NgRx Core Team & Software Engineer @ Synapse
Juan Herrera, Head of Frontend Development @ Yuxiglobal
Leonardo Zizzamia, Web Tech Lead @ Coinbase
Horacio Gonzalez, Google Developer Expert
Josie Nagy, Developer @ Bitcrowd
Bonnie Brennan, Google Developer Expert in Angular
Samantha Rhodes, Teacher and web developer
Giorgio Natili,  

Software Development Manager @ Amazon

Fabian Gosebrink

, Pluralsight author, and Angular & ASP.NET Core web developer

Marta Wiśniewska, Frontend Developer @ Cosmose
Maurizio Vitale, Software Engineer @ Alfresco
---
Oct 6th - Angular Architecture Workshop by John Papa and Dan Wahlin
Are you building Angular apps today? Are you following established best practices? How easy will it be to maintain and refactor the application in the future? If you're starting a new application from scratch, what application architecture should be used? These types of questions are common when building any type of application especially when you're focused on meeting a deadline. While there's a lot of information out there about the core concepts of Angular, very little focuses on architectural concepts, best practices, and how to solve some of the more challenging tasks that come up. That's the purpose of this workshop.
Who should attend
This one day workshop is for developers who are skilled in the basics of Angular but are looking to take the next steps.
Prerequisites
JavaScript skills, Angular experience, a laptop with Node.js LTS installed and the latest version of the Angular CLI
Participants can find instructions on how to prepare for the class here:
https://gist.github.com/johnpapa/5968d567c4450ab786f324980ab07b46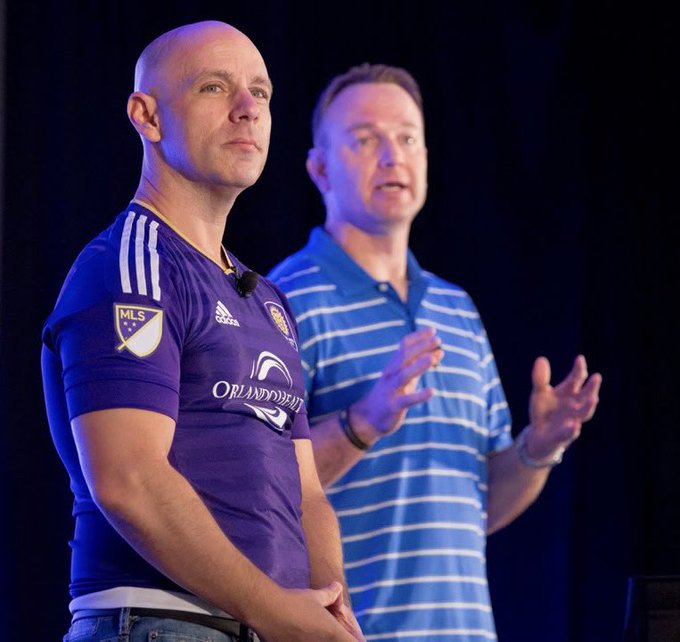 What will you learn
This workshop will provide guidance to help you think through the process of building a solid application architecture with Angular (version 8+) that is easy to refactor and maintain. Some of the topics covered include:
Planning your application architecture
Structuring features and modules
Optimizing routes
Component communication
State management
Come and engage in a day of in-depth discussions and hands-on examples of different architecture concepts and best practices that can be applied to your Angular applications.
---
Oct 6th - ngGirls Workshop
We believe that the IT industry will greatly benefit from bringing more women into technology.
We want to give you an opportunity to learn how to program and become a programmer.
Our plan is to offer a workshop in Rome.
Who is it for? 
Are you a woman interested in learning how to build web applications with the latest technologies? We have good news for you: We are holding a one-day workshop for beginners! It will take place on Sunday, October 6th, at the Teatro Italia in Rome, Italy.
We believe that the IT industry will greatly benefit from bringing more women into technology. We want to give you an opportunity to learn how to program and become a programmer.
During the workshop you will build and deploy your very first Angular Web Application! Angular is an open-source platform for building web application, developed by Google and the community. It gives various tools to easily create a dynamic, interactive app that can run on desktop browses, mobile and even robots!
To participate in the workshop you'll need some basic knowledge in web development: HTML, CSS and basic JavaScript or any other programming language. If you're a total beginner, here are some resources to catch up.
---
This is a unique opportunity to meet Angular lovers from all over the world and enjoy the beauty of Rome.
Event organized by NGRome community and a group of very passionate Angular developers.
Sponsored and supported by Skaffolder.
Save This Event
When & Where

Teatro Italia
Via Bari 18
00161 Roma
Italy


Monday, October 7, 2019 from 9:00 AM to 7:30 PM (CEST)
Add to my calendar