Embrace a more suitable approach to face the current, dynamic and uncertain business needs, and overcome stereotypes & traditional practices
About this event
Online Workshop in Live Streaming with Gaetano Mazzanti. 11th-12th-14th October 2021, from 9 am to 1 pm (CEST - Italy) each day.
Business Agility is one of the buzzwords of the moment. In essence, it is a somewhat vague and abused word. Still, whatever the interpretation is given to it, it is clear that to achieve agility across the board, we need a new approach to managing the Portfolio of corporate initiatives and projects.
It is time to get rid of stereotypes and traditional practices in favor of methods suitable for the dynamics and uncertainty of current business conditions, even more so with the #COVID19 crisis.
The search for predefined and nicely presented solutions made Scaling Frameworks* somewhat popular today (unfortunately).
However, the Portfolio Management is generally treated in a very partial and limited (often cumbersome) way by these frameworks while the focus is usually on teams.
Working with teams may allow organizations to achieve benefits and improvements locally, but the overall impact on the business is usually minimal. To avoid this problem, the work of the teams must be coordinated and aligned with the corporate strategy. This requires comprehensive management of the cycle from the idea to the release of all the initiatives.
All of this, and much more, is the domain of Portfolio management, and this will be the focus of the workshop with Gaetano Mazzanti.
* Scaling framework = framework that seeks to define how to extend the application of agile principles and practices; both horizontally (e.g. to multiple teams working on multiple projects on one or more platforms), and vertically (through the various levels of the hierarchy or to other business areas such as marketing, HR, etc).
Target Audience
The Modern Portfolio Management Workshop is aimed in particular at:
CIOs
CTOs
PMOs
Portfolio & Project Managers
all those involved in Organizational Development and Change Management.
And anyone who is involved in the strategic, organizational and operational aspects of portfolio management. In particular, but not exclusively, if a transformation initiative towards new working methods is in progress, or it is about to start.
In case Coaches and Consultants want to attend the workshop, we suggest they bring with them some representatives from their customers, in order to be able to work on real cases.
Program
The Agile Teams = Business Agility equation is incorrect.
Several elements contribute to making a business agile, but the agility of the teams becomes insignificant in the absence of the others. Among these, portfolio management plays a fundamental role.
Choosing and balancing the initiatives to be launched and their alignment with the strategy traditionally take place rigidly and schematically. This is not compatible with the dynamics, uncertainty and resilience required by the current market and technological conditions. Furthermore, the traditional approach typically generates problems such as over-allocation of people and teams and too many initiatives ongoing in parallel. This causes delays, increased costs and the inability to react quickly to changes in conditions and market demands.
Topics
Typical problems of the traditional approach to Portfolio Management
Flight Levels: Strategy, Coordination, Operation
Upstream Portfolio
Selection vs Prioritization
Balancing between requests and capacities
Addiction Management
Forecasting
What / How to Visualize.
What you will learn
How to manage typical problems on the Demand side (requests):
conflicting and contradictory requests
variable requests (in size, frequency, etc.)
requests that cannot be objectively compared (due to uncertainty, complexity, innovation and experimentation).
How to manage typical problems on the Capability side (skills and competences):
overload
specialist skill
shared people / teams.
How to deal with Dependencies.
Why you shouldn't miss it
This workshop is for you if you want:
obtain up-to-date and extensive knowledge of the principles underlying modern portfolio management
experiment with portfolio management practices to be adapted to the specific context of your company
have a greater awareness of the need for an end-to-end approach, aligned with the corporate strategy.
Online Workshop - How does it work
The workshop is aimed at a maximum of 14 people and it will be delivered remotely and in live-streaming: the trainer and all participants will be in a video conference and will have a series of digital tools to interact with each other and work hands-on.
Despite the online mode, the workshop maintains its trademark interactive and participatory approach. Very few, if any, slides and no pre-recorded videos.
We will apply some principles of the Training From the Back of the Room method, with a prevalence of activities over lectures.
Numerous exercises and practical activities accompany the few short theoretical sessions.
F.A.Q.
Are there any pre-requisites in order to join this workshop?
No, but some knowledge of the problems related to managing multiple projects is recommended.
Check out the interview Jacopo Romei did with Gaetano: The Marathon of the Management.
Is there anything I must do before I buy a ticket for this online workshop?
If you have a computer, a screen, a stable connection (at least 20 Mbps in download and 10 Mbps in upload), earphones, a microphone, and a webcam, then you're ready to join the workshop.
You'll get detailed information on what tools we'll be using and how to get ready a couple of weeks prior to the workshop.
Check out your connection's speed.
The workshop will keep its highly interactive and hands-on spirit despite being online. This is why we require that all participants keep their webcam on for the whole duration of the workshop: this will enhance the quality of the communication and of the workshop as a whole.
N.B.
This workshop will be confirmed upon reaching the minimum number of participants. We'll send an official confirmation to all registered attendees two weeks prior to the workshop dates at the latest.
About the workshop
Language: English.
Maximum number of attendees: 14 participants.
Tools and Workstation: The workshop will take place online and in live streaming by using digital tools. You'll get detailed information on how to join the online workshop, how to get ready for it and how it will work a couple of weeks prior to the workshop.
Link to the website
https://www.avanscoperta.it/en/training/modern-portfolio-management/
Trainer
Gaetano Mazzanti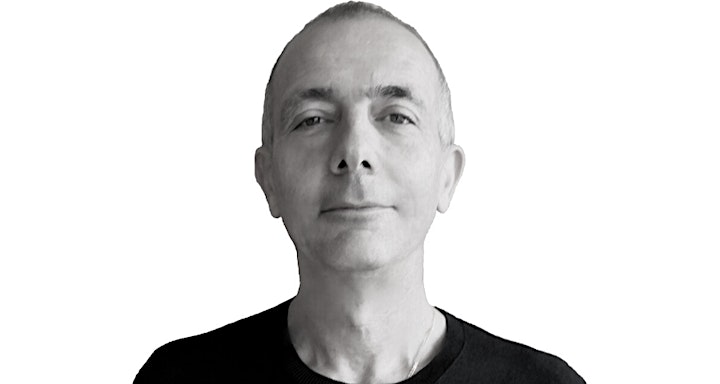 Under_Cover_Learner Discount - SAVE 20%
If you're paying the ticket out of your own pocket and you don't have a VAT number, you can get a 20% discount on any tickets and on any ticket tiers!
How? Just enter the Under_Cover_Learner promotional code on Eventbrite in the field "Enter promo code", on the screen where you can select the number of tickets (before you hit the "Checkout button").
This code cannot be used in conjunction with any other offers/discount codes, and it applies to any ticket tier.
If you need to pay with PayPal, drop us a line at info@avanscoperta.it.
We accept the following methods of payment:
PayPal, Credit/Debit card (via PayPal, click on the link: "Don't have a PayPal account?"), Bank transfer (upon request - contact us at info@avanscoperta.it).
T&C, Privacy Policy, cancellations and refunds, Venue info
Find out more at this link.