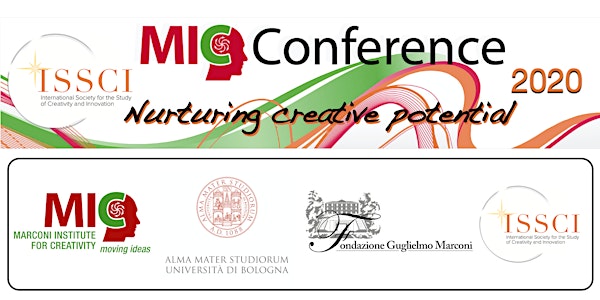 MIC Conference 2020
Virtual Edition, September 14-16, 2020
About this event
Due to the emergency caused by COVID-19, the MIC Conference 2020 will be held in a virtual mode on new dates: September 14-16, 2020. Given that this new modality can potentially allow additional researchers to attend, we exceptionally re-open the call for contributions!
NOTE: All contributions already accepted are of course automatically confirmed!
Visit the conference website for more info: https://www.mic-conference.org
The MIC Conference 2020 is jointly organized by the Marconi Institute for Creativity and the International Society for the Study of Creativity and Innovation in the year that marks the 125th anniversary of the invention of radio by Marconi! The MIC Conference 2020 program is designed to bring together multidisciplinary researchers, scientists, educators from all over the world to present their views, results, open issues about all aspects related to the science of Creativity and Innovation.