Sales Have Ended
Ticket sales have ended
Thanks for your registration!
Sales Have Ended
Ticket sales have ended
Thanks for your registration!
Description



The Marconi Institute for Creativity (MIC) is pleased to invite submissions for the 2nd MIC Conference: From Creative Brains to Creative Societies, to be held on Sep 14-16, 2016 in Bologna, Italy. This high-level event will span from neuroscientic to behavioural levels, considering individuals as well as networks. The event is coorganized with the European Project CREAM (Creativity Enhancement through Advanced brain Mapping and stimulation).
The 2nd MIC Conference 2016 aims to bring together multidisciplinary researchers, scientists, professionals, doctoral students, educators from all over the world to present their views, activities, results, open issues about all aspects related to Creativity and Creative Thinking.
Download the FINAL CONFERENCE PROGRAM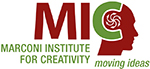 ---

Click on the following tables to download the detailed final program
---

Creativity in Neuroscience
• Neurological substrates of creativity
• Innovation in brain mapping methodologies
• Brain stimulation for creativity
• Neuroscientic models for creative thinking
Creativity in Psychology and Education
• Human creativity and methodologies
• Human creativity and methodologies
• Theoretical aspects of creativity
• Divergent thinking processes
• Ideation processes
• Genius, creativity and talent
• Creativity and emotions
• Creativity and development
• Creative education methods
Creativity in Design and Engineering
• Future studies
• Problem solving
• Mathematical aspects of creativity
• TRIZ
• Artificial creativity
• Intuitive machines
• Complex systems
• Discovery and invention
• Design methodologies
Creativity in Economic and Social Sciences
• Creativity and fashion
• Creativity and society
• Social creativity
• Innovation in economy and business
• Cultural and creative industry
• Human resource development
• Innovation networks
• Information society trends
---



Clearly identify your preferred topic area of interest. Submit a max 2-pages long abstract including contributions and main ideas for evaluation. Include the following details in your abstract: Title, Name of Author(s), Affiliation(s), and full address of the corresponding Author, including e-mail address and phone number.
Best papers will be selected to contribute to a Special Editorial Initiative.
Abstract must be prepared by using the following downlodable word template: MIC CONFERENCE ABSTRACT TEMPLATE
Where to submit
To submit your abstract, please send it by e-mail to info@mic-conference.org with subject "MIC Conference abstract" no later than June 15.
Notification of abstract preliminary acceptance and/or revision will be sent before June 30. Reviewed abstract and registration must be completed before July 15.
---

General Conference Chair
Marconi Institute for Creativity
Honorary Co-Chairman
University of Bologna, Italy
Technical Program Chair
International Steering Committee
University of Georgia, USA
---


---

Please find here below some structures which are accredited for the MIC Conference 2016. Clicking on the pictures you will access to the prices reserved to the conference attendees.
When booking, remember to indicate your participation in the MIC Conference 2016 in order to benefit from the prices reserved to the conference attendees.
Zanhotel TRE VECCHI ****
Via Indipendenza, 47
40121 Bologna
Tel. 051/231991 - For booking write an e-mail to hoteltrevecchi@zanhotel.it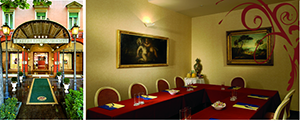 Further accredited structures will be published soon.
For information on Bologna and on its attractions, please visit the tourism website of Bologna.
---
Organiser of MIC Conference 2016
The Marconi Institute for Creativity (MIC) starts in 2011 at the initiative of the University of Bologna and of the Fondazione Guglielmo Marconi. The MIC institute is concerned with all aspects related to creative thinking, inventive thinking, lateral thinking. The MIC institute is located at Villa Griffone (Bologna, Italy), the home of Guglielmo Marconi, where radio was invented in 1895. The MIC goals and areas of activity span four domains: historical, educational, exploration and problem solving, exploitation and innovation.
MIC vision is that:
Creative thinking is a necessary activity for the dignity of human beings.
MIC mission it to:
- establish Creative Thinking as a science;
- consolidate methodologies and processes for the production of creative results;
- create high level educational programs on Creativity and Innovation;
- offer Creative Thinking as a service to all entities in need to innovate, solve problems, generate new ideas. 
For more information visit the MIC website: