Lettering & Visual Gardening workshop Let the type sprout!
About this event
//scroll down for English
The workshop cost is 50 euro (including the registration fee).
Il workshop costa 50 euro a testa (inclusa l'iscrizione).
Reserve your place on Eventbrite for 10 euro, and pay the rest on the workshop day.
Prenota il tuo posto con 10 euro su Eventbrite, e paga il resto al momento del workshop.
Lettering & Visual Gardening
Facciamo germogliare i caratteri
Si può riflettere grazie a qualcosa che non sia uno specchio?
Collage, stencil e lettering per dimostrare che la risposta è affermativa.
Una raccolta di frasi filosofiche ci guiderà alla creazione di un artwork suggestivo e profondo, al fine di rendere la riflessione, un gesto spontaneo che possa accendersi quando meno ci si aspetta.
Semina: L'arte del Collage attraverso Tautologia e Metafora
Il Lettering a mano libera e stencil.
Attrezzi: Fogli, riviste, forbici, colla, pennarelli, pennelli, stencil alfabetici, base artwork definitivo
Raccolto: Scelta del concept, composizione del collage, applicazione della parte tipografica
Alessio Piccini - Disegno da sempre. Ho iniziato a scarabocchiare fumetti sui banchi delle elementari e mi sono appassionato di tipografia giocando con i Letraset del nonno. All'Istituto d'Arte ho studiato comunicazione e grafica con laboratori di fotografia e serigrafia. Ho fatto duemila lavori e poi ho deciso di trasferirmi a Tokyo per un anno. Tornato in Italia sono entrato a far parte di un collettivo artistico mentre continuavo a fare il lavoro di designer e videomaker. Adesso faccio l'art director, l'insegnante e il babbo.
GUD, classe 91, è una type designer, art director e illustratrice nata a Firenze. Frequenta le migliori scuole di design tra cui La scuola Internazionale di Comics, ora The Sign, ISIA Firenze e IED Firenze. È autrice della serie di workshop e laboratori "Questione di Carattere" nei quali si creano elaborati a base tipografica con varie tecniche e approcci. I caratteri tipografici digitali disegnati da GUD sono usati ufficialmente da clienti provenienti da tutto il mondo, tra i quali spiccano McDonald, Legami Milano, AlFemminile.com, The Pozzolis Family e OVS.
per altre informazioni info@whyfestival.com
-
Lettering & Visual Gardening
Let the type sprout
Is it possible to reflect thanks to something that is not a mirror?
Collage, stencil and lettering to show that the answer is positive.
A collection of philosophical quotes will guide us to the creation of a suggestive and profound artwork, with the purpose of making reflection a spontaneous act that could burst when you least expect it.
Seeding: the art of collage through tautology and the metaphor
Freehand lettering and stencil.
Tools: paper, magazines, scissors, glue, markers, brushes, alphabetical stencils, definitive artwork base
Harvest: Concept choice, collage composition, application of typography
Alessio Piccini - I've always been drawing. I started scribbling comics on elementary school desks and got into typography by playing with my grandfather's Letrasets. I studied communication and graphics at the Institute of Art in Florence with photography and screen printing workshops. I worked lots of jobs and then decided to move to Tokyo for a year. Back in Italy, I joined an art collective while I continued to do the work of designer and videomaker. Now I work as art director, teacher and father.
GUD, class 91, is a type designer, art director and illustrator born in Florence. She attended the best design schools including the International School of Comics, now The Sign, ISIA Florence and IED Florence. She is the author of the serie of workshops : "Questione di Carattere" in which the participants create typographic based works trough various techniques and approaches. The digital typefaces designed by GUD are officially used by customers from all over the world, among which McDonald, Legami Milano, AlFemminile.com, The Pozzolis Family and OVS stand out.
for other information - info@whyfestival.com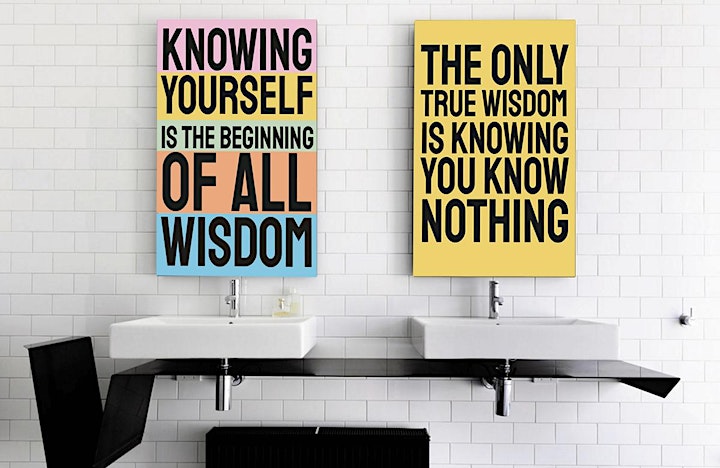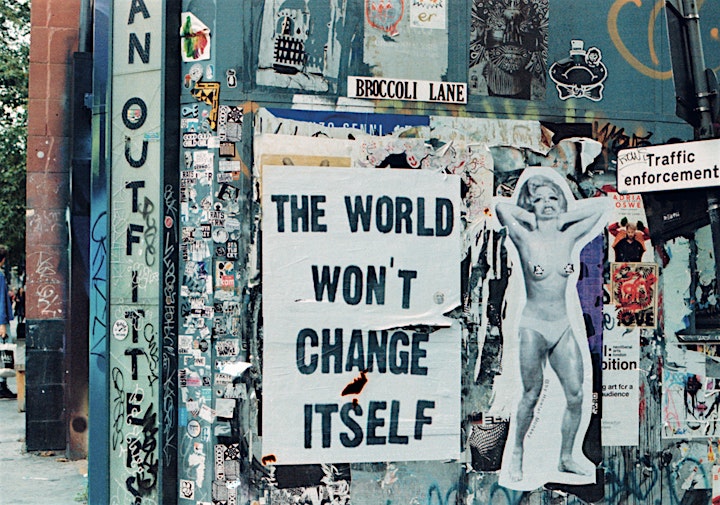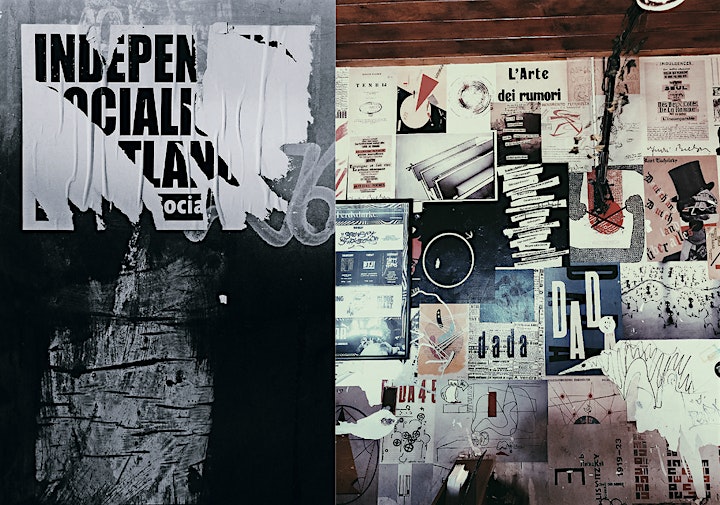 Organizer of Lettering & Visual Gardening with GUD & Alessio Piccini
WHY Graphic Design Festival torna a Firenze con la sua 3a edizione il 8, 9 e 10 novembre 2019, e sarà ospitato anche quest'anno all'interno dello Student Hotel. Con un programma ricco di workshop, conferenze, masterclass, presentazioni, discussioni e mostre, WHY festival si propone di riunire studenti provenienti da tutto il mondo, designer emergenti e professionisti per discutere e scambiare idee, preoccupazioni, pensieri ed esperienze. Il festival è un evento no profit nato da una collaborazione internazionale tra studenti, insegnanti e professionisti nel campo della comunicazione visiva.

WHY
Il Festival è stato lanciato a Firenze nel 2016 come risposta alla cronica mancanza di mostre, conferenze, incontri e altri eventi pubblici sul design in una città che ospita un gran numero di scuole e altre realtà che si occupano di comunicazione visiva. Volevamo dare l'opportunità a studenti, grafici, illustratori, tipografi, stampatori, educatori e altri rappresentanti del mondo del design e della comunicazione di creare una nuova comunità attorno a un argomento che tocca le loro vite e carriere. Una comunità come questa apre la possibilità di utilizzare il Design come strumento per effettuare cambiamenti, ripensare strategie e priorità, esprimere desideri e preoccupazioni e discutere questioni generazionali.
Il festival si propone di coprire tutte le aree della comunicazione visiva come grafica, tipografia, illustrazione, direzione artistica, arte multimediale, web design, UI / UX, stampa manuale, papercraft ecc. È un'occasione unica di incontro in cui diverse categorie di studenti e creativi possono conoscersi e ispirarsi a vicenda, imparare nuove tecniche, scoprire nuove aree di espressione e allargare i propri orizzonti.

WHAT
Il programma del festival comprende contributi di grafici, illustratori, art director e altri creativi. Tutti gli eventi sono gratis, a parte i workshop.

WHERE
Festival sarà ospitata dal nostro partner The Student Hotel.

WHO
Il festival è fondato e organizzato da Nvard Yerkanyan e Laura Ottina.

---

WHY Graphic Design Festival returns to Florence with its 3rd edition on November 8, 9 and 10, to be hosted once again at The Student Hotel. With an intensive weekend program of workshops, talks, masterclasses, presentations, discussions, and exhibitions, WHY festival aims to bring together students from all over the world, emerging designers and professionals to discuss their ideas, concerns, thoughts, and experiences. The festival is a non-profit event born trim an international collaboration between students, teachers, and professionals in the visual communication field.

WHY
The Festival launched in Florence in 2016 as a response to the scarcity of exhibitions, public lectures, meetings and events about design in a city brimming with visual communication students. We wanted to give an opportunity to students, graphic designers, illustrators, typographers, educators and other representatives of the world of design to create a new community of people around a topic that touches their lives and careers. A community like this opens the chance to use Design as a tool for effecting change, rethinking strategies and priorities, expressing desires and concerns, and discussing generational issues.

The festival aims to cover all areas of visual communication such as graphic design, typography, illustration, art direction, multimedia art, web design, UI/UX, manual printing, papercraft, etc. It is a unique occasion to connect all kinds of students and creatives to get to know and inspire each other, develop themselves, discover other areas of expression and broaden their horizons.

WHAT
The program of the festival features graphic designers, illustrators, art directors, and other creatives.

The festival program is free and open to the public!
Register for our workshops at Eventbrite!

WHERE
The festival will be hosted by our partner The Student Hotel.

WHO
The festival is founded and organized by Nvard Yerkanyan and Laura Ottina.