Sales Have Ended
Registrations are closed
Thanks for your purchase of "Leading High Perfomance Remote Team - ONLINE - Milan" 24 mar 2020 09:00 13:00 AM CET 25 mar 2020 09:00 13:00 AM CET For more details please contact us at workshop@performfactor.com
Sales Have Ended
Registrations are closed
Thanks for your purchase of "Leading High Perfomance Remote Team - ONLINE - Milan" 24 mar 2020 09:00 13:00 AM CET 25 mar 2020 09:00 13:00 AM CET For more details please contact us at workshop@performfactor.com
Join the Question & Answer session of Masterclass - Leading Remote & Smart Teams to High Performance - New York
About this event
LAST TICKETS - DISCOUNT 50%
-------
THIS A QUESTION & ANSWER SESSION FROM MASTERCLASS " Leading Remote & Smart Teams to High Perfomance - New York"
+ 1 Hours Webinar Leading Remote & Smart Teams to High Perfomance - New York"
-------
Prepare your team to immediate and effectively respond to change, uncertainty, ambiguity and tough times
Sustain operations
Sustain speed of response
Effective and 360° responses
"How to improve remote teams' performance?
"How do I keep motivation high dispersed team members?"
"How can I increase collaboration among team members?"
LEADING Remote Teams, Virtual Teams, Smart Teams
Teams spread in different locations are a common practice expected to keep on rising significantly due to the increasing need of cross-functional work.
Leading remote teams to high performance is one of the toughest responsibilities a leader has however the paybacks, such as accessing a wide range of talent pools and reducing costs, are worth dedicating time to get to know the innovative practices successful companies are using to get the best of their remote teams.
Q&A MASTERCLASS WHAT YOU 'LL LEARN
Research demonstrates that remote teams' high performance is not determined by the technology investment size, but by the adoption of strategies and leadership practice that fit the uniqueness of a team.
You will get to know innovative methodologies and practices that helps managers:
Leverage teams' strengths and diversity to identify and pursue new opportunities.
Ensure effective communication despite the geographical distance
Bring your remote teams to a exceptional performance level and sustain it over time.
Evaluate and choose the technology that can better support your remote teams.
Identify and address the triggers of conflict among remote teams.
FULL MASTERCLASS 8 Hrs Agenda
Day 1
Can everyone work remotely?
ROI on remote teams and virtual teams
How remote teams' dynamics differ from face-to-face teamwork.
Key challenges of leading remote teams and practices to address them
Remote teams infrastructure
Choosing Fit for Purpose Technology
Remote Teams Communication
Day 2
Remote Teams leadership
Managing performance
Motivating and keeping a team together
Real Case studies
MEET YOUR INSTRUCTOR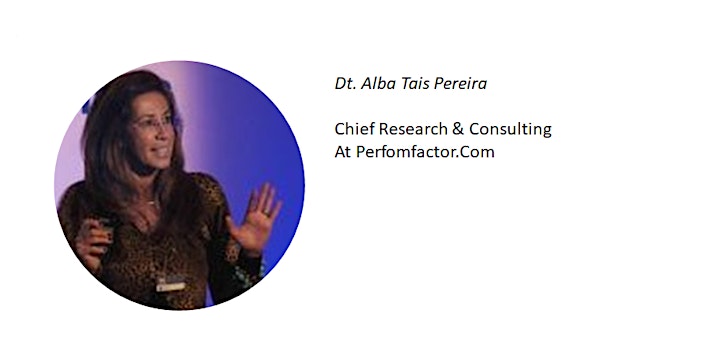 Tais has extensive experience in defining and executing complex business transformation programs, leading performance management, capability-building programs and the change management for a series of mergers and acquisitions in EMEA, Asia, North and Latin America, working in companies such as Citibank, Johnson & Johnson, Oracle, Unicredit and Nortel Networks.Now, she's bringing her skills to help clients master their digital transformation, shaping organization culture and Employees' Experience, boosting Innovation and creating Customer Centric organizations.

Training Venue
Online participants will get the session attendance link before 4- 5 days of the training start date.
For more details please contact us at masterclass@performfactor.com
Organizer of Leading Smart Teams to High Perfomance - Question & Answer - New York