Description
Milan, November 26th & 27th 2019. Trainer: Jacopo Nardiello.
Course abstract
What is the deal with DevOps and what is happening in the infrastructure world with this whole containers and Kubernetes excitement?
How can you deploy a microservices architecture on Kubernetes?
What are the benefits of containers?
How does this fit with your current application and processes, and what are you going to achieve? What are the downsides and what are costs?
We are going to answer to these and many more questions during this hands-on workshop.
We will go through the general concepts behind DevOps practices and methodologies and focus on Containers, Kubernetes and the whole Cloud-Native stack.
Program
During this hands-on Kubernetes course, we'll have a comprehensive discussion about DevOps methodologies and a deep dive into Kubernetes, Containers and the whole Cloud Native stack.
We will see how these technologies are changing the world of infrastructure management, how they affect application development and why they increase efficiency and enhance velocity.
We'll also explore what is happening under-the-hood and how to handle the complexity these tools introduce.
TOPICS
DevOps: understanding how engineering, tools and methodologies fit all together to achieve a common goal
Cloud-Native infrastructures, containers and orchestrators: how immutable infrastructures are changing the world of operations and development
Kubernetes fundamentals
From dev to prod: How containers enhance your CI/CD delivery pipelines
How to deploy a real-world microservices application on Kubernetes
What does "Production Ready" really means with Cloud-Native technologies
Distributed Monitoring, Logging, Autoscaling and Secrets management in the ephemeral world of containers
The Kubernetes architecture: an overview on the internals to understand how it works and what are the challenges.
What you will learn
Learn how to use Kubernetes, its core concepts as well as its advanced ones. We'll explore Kubernetes from zero to hero. And most importantly we'll answer the question: how does Kubernetes help you being more Agile?
Explore how to implement the so-called "DevOps methodologies" leaving home all bullshit and empty buzzwords: how do you build a CI delivery pipeline? Aka the nephew of all CI/CD pipelines you'd end up having if you had a fulltime DevOps person working on your project for months
Once all these things are clear, what does it mean "being able to use them in production"? What are the challenges you have to face when things get serious? Let's talk about: monitoring, logging, autoscaling and security/secrets management.
Expect to get your hands dirty
This is a hands-on workshop where we will work on a real-world application and, for each new concept introduced, we will proceed to apply it in practice.
While each new topic has ad-hoc exercises, we will also have a main project where we will deploy and setup pipelines for a multi-tiered application. This will be the main project for the overall workshop overall.
At the very end of the workshop, each participant will also have to solve a final challenge.
Target audience
This workshop deals with highly advanced topics from scratch (we might wanna define it a workshop on advanced topics but for beginners on those topics) and it will be useful to a wide range of professionals, for different reasons.
On one hand, DevOps and Software engineers with a solid technical background will get a solid knowledge about Kubernetes and Container fundamentals. On the other hand, Tech Leads, Architects and CTOs will be able to deep dive into these topics and evaluate benefits, trade-offs and the competitive advantage behind containers and Kubernetes.
Although these are advanced topics, and a solid technical background is required, no prior knowledge of Kubernetes is required to fully benefit from this workshop.
A basic knowledge of Docker and Containers would be preferred.
F.A.Q.
Tools & Laptop: Do I need my laptop?
Yes, you will need to take your laptop with you. Some days before the workshop you will receive a README with all the preliminary info you will need to join the class.
Entry requirements: Is there anything I need to do before the workshop?
In order to fully benefit from this workshop, you should be used to work from CLI on Linux systems. Please also make sure you do know a bit about Docker and Containers.
This course is language-agnostic and there's no preferred language to be used. We'll be dealing with "how" we deploy, and not with "what" we deploy.
Teaching language: What language will this workshop be in?
This course will be taught in English.
About the workshop
Language: The workshop will be held in English.
Time: from 9.30 am to 5.30 pm each day.
Venue: Pirelli Institute, Fulvio Testi, 223, 20162, Milan (find out how to get to the Pirelli Institute here).
Laptop: Yes, see above for further instructions.
Dress code: Informal.
Included in the price: Two coffee breaks and lunch with the trainer and the other attendees are also included in this ticket... because networking matters :-)
How to get to Milan?
You can get to Milan City Centre by flying in to one of these three airports: Linate, Malpensa, and Bergamo Orio al Serio. Not bad, isn't it? :-)
Check our Venue & Location Info Page and get it sorted! With plenty of handy information on accommodation, travel options, where to find the training venue, and much more!
Not enough? Drop us a line at info@avanscoperta.it.
N.B.
The workshop is subject to the confirmation of a minimum number of registered attendees. We'll be sending a confirmation email to all registered attendees no later than one month prior to the workshop start date.
Questions? Drop us a line at info@avanscoperta.it.
Link to the website
https://www.avanscoperta.it/en/training/kubernetes-course-from-devops-practices-to-the-cloud-native-stack/
Trainer
Jacopo Nardiello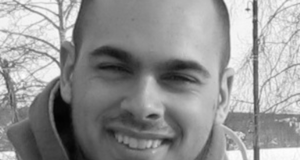 Location

Pirelli Institute, viale Fulvio Testi, 223, Milan. Find out more on how to get to Milan and on our venue at this link.
Timings
Each day will start at 9.30am and finish at 5.30pm.
Under_Cover_Learner Discount - SAVE 20%
If you're paying the ticket out of your own pocket and you don't have a VAT number, you can get a 20% discount on any tickets and on any ticket tiers!
How? Just enter the Under_Cover_Learner promotional code in the registration field on Eventbrite.
Please note: This code cannot be used in conjunction with any other offers/discount codes, and it applies to any ticket tier.
Doubts? Questions? Drop us a line: info@avanscoperta.it
We accept the following methods of payment:
PayPal, Credit/Debit card (via PayPal, click on the link: "Don't have a PayPal account?"), Bank transfer (upon request - contact us at info@avanscoperta.it).
T&C, Privacy Policy, cancellations and refunds, Venue info
Find out more at this link.