Event Information
Location
Travignoli Di Conte G.Busi
78 Località Pelago Travignoli
50060 Pelago
Italy
Refund policy
Contact the organizer to request a refund.
Eventbrite's fee is nonrefundable.
Jazz in Fattoria. Musica e vino in Chianti Rufina
About this event
Jazz in Fattoria. Musica e vino in Chianti Rufina, curata dal Maestro Franco Baggiani, ideatore e direttore artistico del progetto, che porterà le note del jazz in alcune delle più belle fattorie del territorio e nelle piazze. Realizzata dal Consorzio Chianti Rufina,dalla Scuola Comunale di Dicomano, Londa, Pelago, Pontassieve, Rufina,dall'Unione dei Comuni Valdarno e Valdisieve e dai comuni di Pontassieve, Rufina e Dicomano, grazie anche al contributo dell'azienda vicentina Dal Lago TTCe della BCC Pontassieve.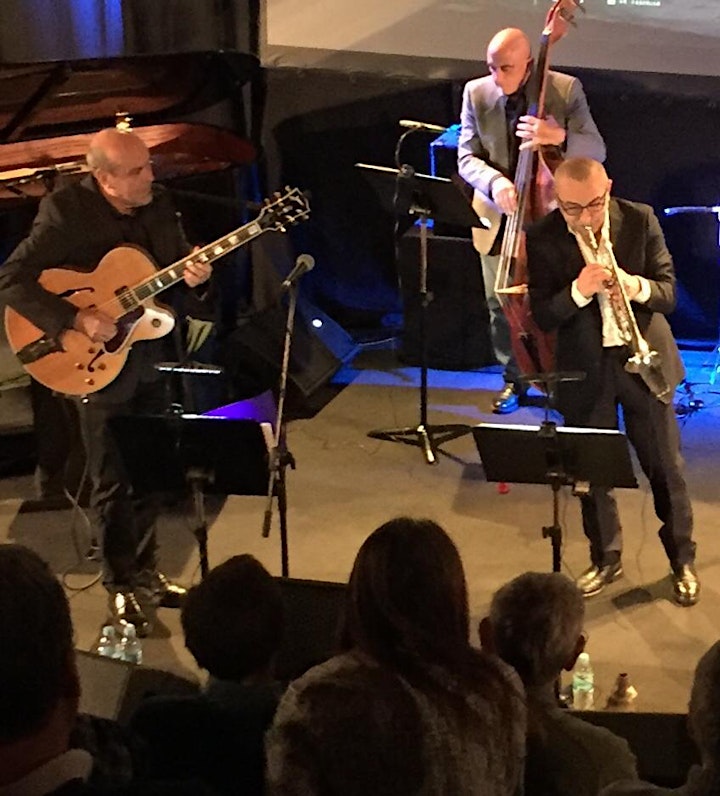 Il jazz italiano e spagnolo si incontrano in Valdisieve Concerto in occasione del festival Jazz in Fattoria 2021
Il gruppo si è formato grazie all'incontro tra il chitarrista spagnolo Fernando Marco e il trombettista fiorentino Franco Baggiani avvenuto a Castellòn de la Plana, città natale del chitarrista. Per questa occasione la musica del quartetto sarà un viaggio sul jazz di ieri e di oggi attraverso le melodie che hanno reso celebre il genere e le composizioni più attuali, tratte dai repertori dei due musicisti. Il percorso del quintetto cerca, grazie all'interplay tra i quattro musicisti, un'esplorazione del linguaggio universale che accomuna e caratterizza l'essenza di un'arte che ha attraversato il Novecento. Il quintetto riesce a rileggere gli standard è gli originals della letteratura jazzistica con una disposizione sempre versatile e propositiva. Grazie a questa attitudine il gruppo ha avuto modo di esibirsi nell'ambito di prestigiose rassegne, festivals jazz e nel programma di rinomati club ospitando anche musicisti di grande spessore.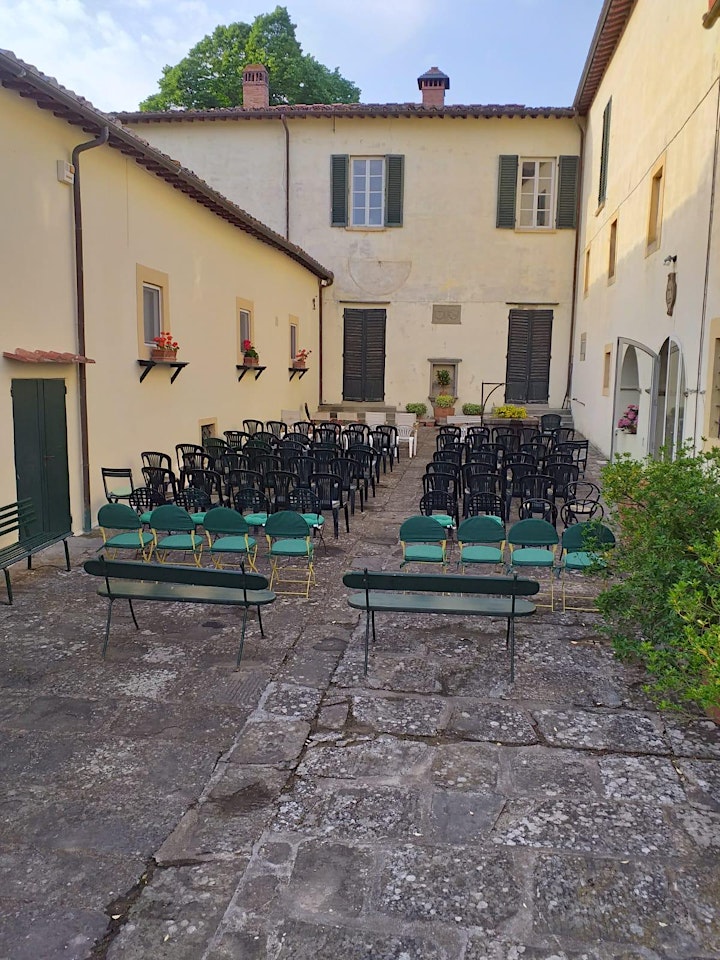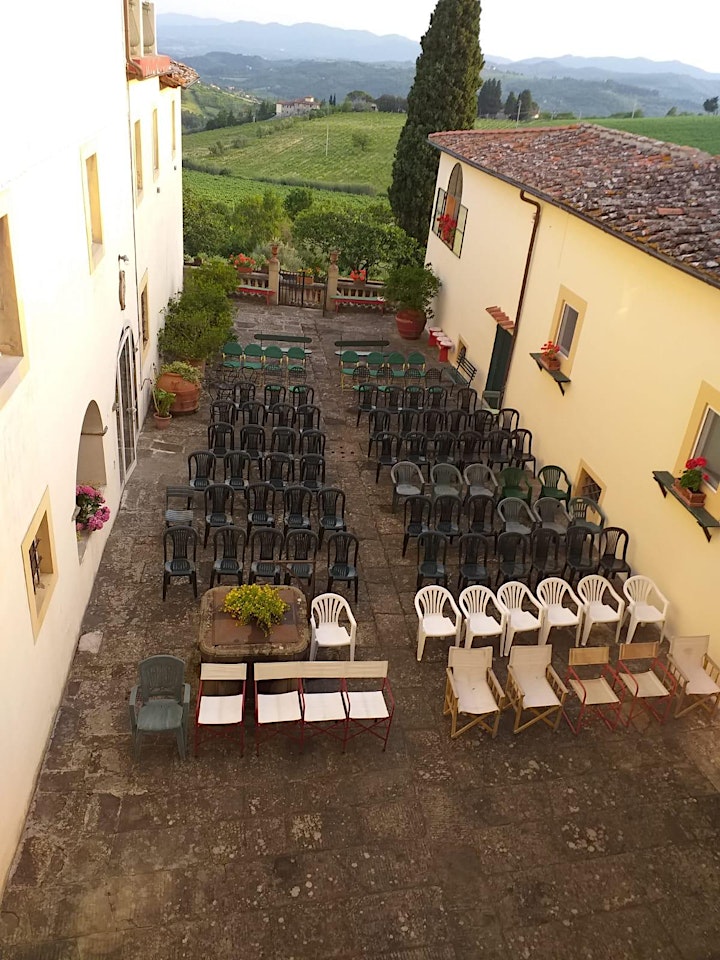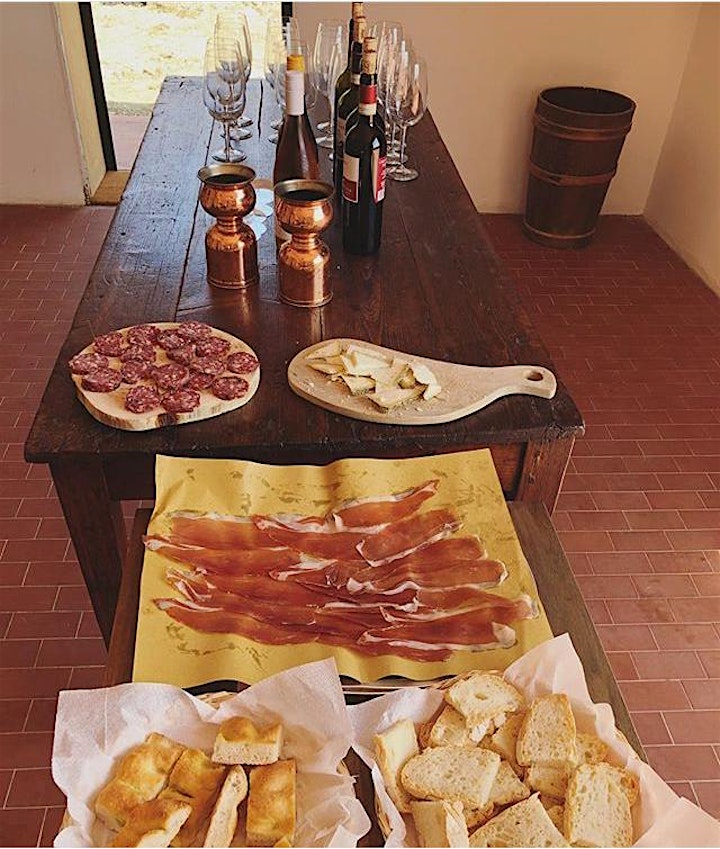 Dalle ore 18.30, previa prenotazione, sarà possibile partecipare alla degustazione dei vini Chianti Rufina qua prodotti, accompagnati da piccoli assaggi di salumi e formaggi del territorio.
I vini proposti per la degustazione sono i seguenti:
Rosé 2020, un fresco rosato prodotto con uve Sangiovese e Merlot, molto piacevole e perfetto per una sera estiva!
Chianti Rufina 2019, Un Sangiovese in purezza che riflette molto la ciliegia e il lampone, anch'esso molto fresco e profumato
Chianti Rufina Riserva Tegolaia 2018, Un vino corposo e robusto fatto principalmente da Sangiovese con aggiunte di Merlot e Cabernet
Il tutto per un costo di €15 a persona.
Date and time
Location
Travignoli Di Conte G.Busi
78 Località Pelago Travignoli
50060 Pelago
Italy
Refund policy
Contact the organizer to request a refund.
Eventbrite's fee is nonrefundable.