Sales Have Ended
Registrations are closed
Siamo spiacenti, ma le iscrizioni al torneo sono concluse. We are sorry, but the tournament is fully booked.
Sales Have Ended
Registrations are closed
Siamo spiacenti, ma le iscrizioni al torneo sono concluse. We are sorry, but the tournament is fully booked.
Description
Dal 1 al 4 Maggio 2014 le storiche Mura di Lucca ospiteranno l'Open d'Italia di Golf Croquet 2014.
Il torneo fa parte delle manifestazioni organizzate per il 500° anniversario della costruzione delle Mura, su cui la collaborazione dell'Opera delle Mura ha permesso la realizzazione di due campi da croquet.
Il formato del torneo dipenderà dal numero di iscritti: fino a 16 giocatori, ci saranno 4 gironi di qualificazione seguiti da play-off a cui parteciperanno i primi due classificati di ogni girone, mentre gli altri giocatori disputeranno un torneo di consolazione; da 16 a 24 giocatori, il torneo si svolgerà a eliminazione diretta con due tabelloni Draw-and-Process. Ogni incontro sarà giocato al meglio delle tre partite, senza limiti di tempo.
La quota di iscrizione di 15,00 Euro (da pagare all'inizio del torneo) consente la partecipazione al torneo principale e all'eventuale torneo di consolazione.
Sabato 3 Maggio si terrà la cena di gala per i partecipanti al torneo e i loro accompagnatori: il costo previsto è di circa 30,00 Euro a persona.
Sarà possibile allenarsi sui campi di gara per tutta la settimana precedente al torneo.
Dove alloggiare:
Lucca offre numerose possibilità di alloggio; tra tutte segnaliamo:
Hotel San Luca Palace (4 stelle Superior) - a 100 m dai campi di gioco

camera doppia da 150,00 a 190,00 Euro a notte colazione inclusa

camera singola 100,00 Euro a notte colazione inclusa

Hotel Stipino (2 stelle)

camera doppia 65,00 Euro a notte senza colazione

camera singola 45,00 Euro a notte senza colazione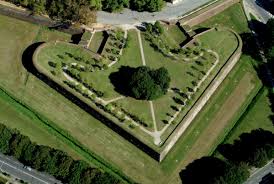 immagine da www.luccaitinera.it
courtesy of www.luccaitinera.it
On the 1st-4th May, 2014 the historical Walls of Lucca will host the Italian Golf Croquet Open 2014.
The tournament is part of the events for the 500 years of the Walls, and the "Opera delle Mura" will arrange two croquet lawns on the Walls.
The format of the event will depend on the number of entries: up to 16 players, there will be 4 qualifying blocks: the top two players of each block will proceed to a knock-out, and the others will play in a Plate event; from 16 to 24 players, the format will be a Draw-and-Process knock-out. Each match will be a best-of-three games with no time limits.
The entry fee is 15.00 Euros, to be paid at the start of the tournament, and it will allow to compete in the Championship and in the Plate event.
A Gala Dinner for the players and their companions will be held on Saturday night: it will cost about 30.00 Euros per person; please confirm your attendance when sending your entry.
The lawns will be available to practise during all the week before the tournament.
Where to stay:
Lucca offers many choices; we would suggest:
Hotel San Luca Palace (4 stars Superior) - 100 mt from the lawns

double room from 150.00 to 190.00 Euro per night including breakfast

single room 100,00 Euro

per night including breakfast

Hotel Stipino (2 stars)

double room 65.00 Euro per night, breakfast not included

single room 45.00 Euro per night

, breakfast not included